Conversation on Safe Streets and Second Chances at PLC 2018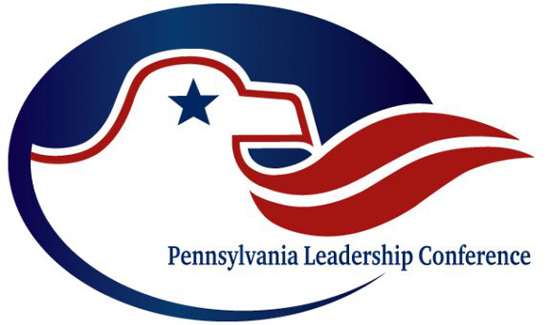 (Harrisburg, PA) – The 2018 Pennsylvania Leadership Conference will include a conversation entitled Safe Streets & Second Chances featuring John Koufos from Right on Crime and Brianna Walden of the Charles Koch Institute.  The conference will be held April 6-7, 2018 at the Radisson Penn Harris Convention Center in Camp Hill (Harrisburg), PA.
Over 95% of individuals who go to jail or prison will one day complete their sentence and return to our neighborhoods.  Yet, with a recidivism rate close to 60%, it is clear that our corrections systems are not living up to their name.  How can academic research and better coordination with reentry services improve outcomes and better facilitate rehabilitation and successful reentry?  Shouldn't the land of the free and home of the brave embrace second changes and the opportunity for people to transform their lives after they have served their time?
This year's featured dinner speaker at the Pennsylvania Leadership Conference will be Byron York, chief political correspondent for the Washington Examiner and a Fox News contributor.  Former U.S. Senator Tom Coburn now with Convention of the States; Charlie Kirk, founder and executive director at Turning Point, USA and Greg Wrightstone author of Inconvenient Facts will also speak. Mac Zimmerman, Vice President of Legislative Affairs at Americans for Prosperity and former Congressman Phil English, co-chairman of the government relations practice at Arent Fox will have a Conversation on Tax Reform.
The conference will include four interactive panel presentations including Protecting Freedom of Speech moderated by Michael Geer of the Pennsylvania Family Institute; When in the Course of Human Events (limited state constitutional convention, Convention of States) moderated by Leo Knepper from the Citizens Alliance of Pennsylvania; Lessons in Reform (How Other States Did It) moderated by Lenny McAllister of the Commonwealth Foundation and Pursuit of Happiness (Reform efforts including education, business climate, regulations & Welfare) moderated by State Representative Kristin Phillips-Hill.
Additional speakers and workshop topics will be announced over the coming weeks.
The Pennsylvania Leadership Conference is the premiere gathering of public policy conservatives each year in the Keystone State.  It is the largest and longest-running of the state-based conservative conferences regularly attracting a long list of conservative elected officials, scholars, journalists and activists for two days of speeches, panel presentations, workshops and networking.
Registration for the conference is now open at www.paleadershipconference.org.
John Koufos is the National Director of Reentry Initiatives at Right on Crime and Executive Director of Safe Streets and Second Chances.
John has been widely recognized for his professional advocacy and was previously certified by the Supreme Court of New Jersey as a criminal trial attorney. He has tried complex jury trials to verdict, and received numerous professional achievement awards and accolades.
In 2014, John built the New Jersey Reentry Corporation to assist Governor Chris Christie's nationally recognized leadership and innovation in the opioid crisis. After designing the program, John was named Executive Director and worked with the Christie Administration and five former Governors to implement effective evidence-based reentry services.
His leadership in the business community was recognized in 2016 when NJBIZ named him one of New Jersey's "Top 40 Under 40." He is a regular speaker on criminal justice, healthcare and reentry issues and has taught NJRC's reentry model to other cities, states and the federal government.
John holds both a Bachelor's and Master's degrees from John Jay College of Criminal Justice, as well as a law degree from the Fordham University School of Law. He serves on the Governor Christie's Opiate Task Force, and as NJRC liaison to the NJ State Bar Association.
Brianna Walden manages the criminal justice and policing reform portfolio at the Charles Koch Institute. Her work focuses on strategy development, building partnerships and coalitions, and managing grants that advance reform that prioritizes public safety and human dignity. In 2012, she co-founded a non-profit, A Few Good Men, which identifies local needs and equips men and women to take action to serve in their communities. Walden received her B.A. in Political Economy from Hillsdale College, graduating summa cum laude. She is an alumnae of the Koch Associate Program and currently resides in Arlington, Virginia."
Registration for the conference is now open at www.paleadershipconference.org.