John Gizzi PLC Breakfast Speaker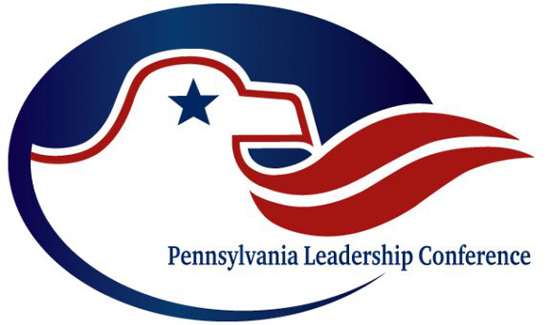 (Harrisburg, PA) – John Gizzi, chief political columnist and White House correspondent for Newsmax will be the Saturday breakfast speaker at the 2018 Pennsylvania Leadership Conference.  John Gizzi is a perennial favorite and holds the distinction of having addressed the PLC more often than any other speaker in the conference's 29-year history offering his unique take on current events in the nation's capital.
This year's featured dinner speaker at the Pennsylvania Leadership Conference will be Byron York, chief political correspondent for the Washington Examiner and a Fox News contributor.  Former U.S. Senator Tom Coburn now with Convention of States; Charlie Kirk, founder and executive director at Turning Point USA and Greg Wrightstone author of Inconvenient Facts will also speak. Mac Zimmerman, Vice President of Legislative Affairs at Americans for Prosperity and former Congressman Phil English, co-chairman of the government relations practice at Arent Fox will have a Conversation on Tax Reform; and Brianna Walden of the Charles Koch Institute will have a conversation on Safe Streets & Second Chances with John Koufos from Right on Crime.
The 2018 Pennsylvania Leadership Conference will include a U.S. Senate candidate forum, and a gubernatorial candidate forum.  The U.S. Senate forum including Congressman Lou Barletta, State Representative Jim Christiana, and businessman Joe Vodvarka will be moderated by nationally syndicated radio talk show host Rose Tenant; and the gubernatorial forum including attorney Laura Ellsworth, businessman Paul Mango and State Senator Scott Wagner will be moderated by Philadelphia talk show host Dom Giordano.
The conference will include four interactive panel presentations including Protecting Freedom of Speech moderated by Michael Geer of the Pennsylvania Family Institute; When in the Course of Human Events (limited state constitutional convention, Convention of States) moderated by Leo Knepper from the Citizens Alliance of Pennsylvania; Lessons in Reform (How Other States Did It) moderated by Lenny McAllister of the Commonwealth Foundation, and Pursuit of Happiness (Reform efforts including education, business climate, regulations & Welfare) moderated by State Representative Kristin Phillips-Hill.
This year's Pennsylvania Leadership Conference will also feature four workshop sessions for attendees including How Do We Experience Change presented by Americans for Prosperity-PA and the Grassroots Leadership Academy; Influence of the Reformation on American Liberty presented by the Constitutional Organization of Liberty; Protecting Student Safety, Privacy and Constitutional Freedoms presented by the Pennsylvania Family Institute and Campaign Planning to Win presented by American Majority.
Additional speakers will be announced over the coming weeks.
The Pennsylvania Leadership Conference is the premiere gathering of public policy conservatives each year in the Keystone State.  It is the largest and longest-running of the state-based conservative conferences regularly attracting a long list of conservative elected officials, scholars, journalists and activists for two days of speeches, panel presentations, workshops and networking.
John Gizzi is Newsmax's chief political columnist and White House correspondent.  He is "the man who knows everyone in Washington" as well as many who hold elected positions and party leadership roles throughout America.  For many years he held a similar position with the venerable conservative publication Human Events. He has appeared on countless radio and TV shows in America and in Europe. He is the recipient of the William A. Rusher Award for Journalistic Excellence and was named Journalist of the Year by the Conservative Political Action Conference (CPAC).
Registration for the conference is now open at www.paleadershipconference.org.