2018 General Election Recap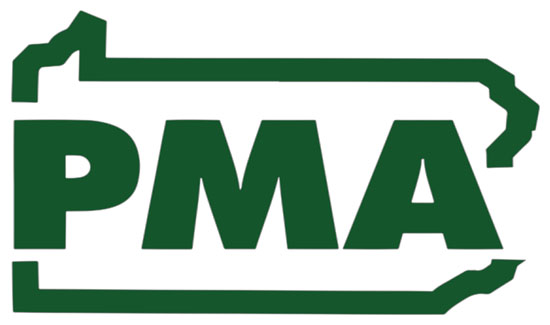 Governor
(D) Tom Wolf (57.6%)* def. (R) Scott Wagner (40.8%)
Incumbent Governor Tom Wolf defeated former State Senator Scott Wagner by a 17-point margin. Wagner trailed behind Wolf in the polls throughout the election cycle after a fierce Republican primary; a deficit his campaign was unable to overcome. Pennsylvania will continue to have a Democratic governor presiding over a Republican-controlled General Assembly. This could mean four more years of the same legislative battles, budget standoffs, and political posturing. Time will tell how the Governor will work with smaller but more united GOP majorities in the PA House and PA Senate.
U.S. Senate
(D) Bob Casey (55.6%)* def. (R) Lou Barletta (42.8%)
Looking to capitalize on any "Trump momentum" lingering in Pennsylvania after his surprising win in the state in 2016, Lou Barletta mounted a challenge to incumbent Senator Bob Casey.  Polling behind early in the race, the Barletta Campaign was unable to bring the late flow of national money into Pennsylvania. National political money was instead directed to safer-Republican seats in states with far less expensive state-wide media markets than Pennsylvania. Even with Casey victorious in Pennsylvania, the GOP picked up four new Senators, resulting in 55 members to the Democrats 43, and two independents that caucus with the Democrats.
U.S. House
After the Pennsylvania Supreme Court decided to engage in its own extraconstitutional redistricting, the Pennsylvania U.S. House delegation dramatically shifted to the left. Democrats saw the opportunity to flip as many as six seats. While they didn't hit that mark as the "blue wave" seemed to come in on the low-tide, Pennsylvania did play a part in the Democrats flipping control of the U.S. House. There are re-counts in progress, but experts believe the Democrats will hold approximately 230 seats. These seats included the newly drawn 6th District after being vacated by Congressman Ryan Costello, the 7th District being vacated by seven-term Congressman Charlie Dent, and the newly drawn 17th District which featured the only incumbent verses incumbent matchup in the nation between Rep. Keith Rothfus and Rep. Conor Lamb. Ultimately, Democrats managed to flip four seats in the commonwealth, but Republican Guy Reschenthaler takes over Conor Lambs' former district with the map redraw, resulting in the Democrats only gaining three total seats.
PA-1: (R) Brian Fitzpatrick (51.3%)* def. (D) Scott Wallace (48.7%)
PA-2: (D) Brendan Boyle (78.8%)* def. (R) David Torres (21.2%)
PA-3: (D) Dwight Evans (93.4%)* def. (R) Bryan Leib (6.6%)
PA-4: (D) Madeleine Dean (63.4%) def. (R) Dan David (36.6%)
PA-5: (D) Mary Scanlon (65.1%) def. (R) Pearl Kim (34.9%)—Flip, D
PA-6: (D) Chrissy Houlahan (58.8%) def. (R) Greg McCauley (41.2%)—Flip, D
PA-7: (D) Susan Wild (53.4%) def. (R) Marty Nothstein (43.5%)—Flip, D
PA-8: (D) Matt Cartwright (54.6%)* def. (R) John Chrin (45.4%)
PA-9: (R) Dan Meuser (59.9%) def. (D) Denny Wolff (40.1%)
PA-10: (R) Scott Perry (51.4%)* def. George Scott (48.6%)
PA-11: (R) Lloyd Smucker (59%)* def. Jess King (41%)
PA-12: (R) Tom Marino (66.2%)* def.  Marc Friedenberg (33.8%)
PA-13: (R) John Joyce (70.4%) def. (D) Brent Ottaway (29.6%)
PA-14: (R) Guy Reschenthaler (58%) def. (D) Bibiana Boerio (42%)—Flip, R
PA-15: (R) Glenn Thompson (67.9%)* def. (D) Susan Boser (32.1%)
PA-16: (R) Mike Kelly (51.6%)* def, (D) Ron DiNicola (47.2%)
PA-17: (D) Conor Lamb (56.1%)* def. (R) Keith Rothfus (43.9%)-Flip, D
PA-18: (D) Mike Doyle*, Unopposed
Democrat Flips: 4
Republican Flips: 1
Net Gain: Democrat +3
Pennsylvania General Assembly
PA Senate
29 Republican – 21 Democrat
Net Gain: Democrat +5
If there was proof needed that President Trump has energized Democrats in Pennsylvania, it can be found in the PA Senate results. Only half of the Pennsylvania Senate was up for reelection (even numbered districts) and there were far more seats in the Southeast portion of the state. Ultimately, the Democrats flipped 5 seats, ending the GOP super-majority in the Senate. In the West, Jeremy Shaffer lost to Lindsey Williams by under 500 total votes in the seat that was Senator Randy Vulakovich's (R). Longtime incumbent John Rafferty lost to challenger Katie Muth in a race that received last-minute national attention from liberal media sources. Several other GOP lawmakers were down in the tallies early in the night but squeaked through the final totals. All in all, it wasn't a good night for the Senate GOP, but it could have been much worse. In 2020 there will be more Republican seats up for reelection than Democratic. Also, there will be a special election to fill the vacancy for newly elected Congressman Guy Reschenthaler in what is a swing district. Expect the next cycle of PA Senate campaigns to be highly spirited.
Democrat Flips:
SD-10 (Open)
(D) Steve Santarsiero (52.5%) def. (R) Marguerite Quinn (47.5%)
SD-12 (Open)
(D) Maria Collett (52.7%) def. (R) Stewart Greenleaf Jr. (47.3%)
SD-26 (McGarrigle)
(D) Timothy Kearney (54.1%) def. (R) Tom McGarrigle (45.9%)
SD-38 (Open)
(D) Lindsey Williams (50.2%) def. Jeremy Shaffer (49.8%)
SD-44 (Rafferty)
(D) Katie Muth (52%) def. John Rafferty* (48%)

PA House
109 Republican – 93 Democrat
Net Gain: Democrat +11
In the House, the Trump effect was apparent, but not to the same degree as the Senate. There were also several seats that went to Democratic control in areas where there are major gas pipeline battles resulting in out-of-state advocacy efforts that defeated GOP incumbents. This damage was limited to isolated portions of the Southeast, however, and Republicans salvaged some gains in Western PA districts that President Trump energized in 2016. Below is a list of all the seats that flipped control.
Democrat Flips:
HD-53 (Open)
(D) Steven Malagari (51.1%) def. (R) George Szekely (47.9%)
HD-61 (Harper)
(D) Liz Hanbidge (53.7%) def. (R) Kate Harper* (46.3%)
HD-74 (Open)
(D) Dan Williams (61.4%) def. (R) Amber Little-Turner (38.6%)
HD-143 (Open)
(D) Wendy Ullman (50.8%) def. (R) Joseph Flood (49.2%)
HD-146 (Quigley)
(D) Joseph Ciresi (55.5%) def. (R) Tom Quigley* (44.5%)
HD-150 (Open)
(D) Joe Webster (56.1%) def. (R) Nick Fountain (43.9%)
HD-155 (Corbin)
(D) Danielle Friel-Otten (54.6%) def. (R) Becky Corbin* (45.4%)
HD-157 (Kampf)
(D) Melissa Shusterman (56.5%) def. (R) Warren Kampf* (43.5%)
HD-158 (Roe)
(D) Christina Sappey (53.4%) def. (R) Eric Roe* (46.6%)
HD-162 (Open)
(D) David Delluso (51.6%) def. (R) Mary Hooper (48.4%)
HD-163 (Santora)
(D) Michael Zabel (53.4%) def. (R) Jamie Santora* (46.6%)
HD-165 (Charlton)
(D) Jennifer O'Mara (50.3%) def. (R) Alexander Charlton* (49.7%)
HD-167 (Milne)
(D) Kristine Howard (52%) def. (R) Duane Milne* (48%)
HD-177 (Open)
(D) Joe Hohenstein (59.4%) def. (R) Patty-Pat Kozlowski (40.6%)
Republican Flips:
HD-71 (Barbin)
(R) James Rigby (52.3%) def. (D) Bryan Barbin* (47.7%)
HD-76 (Open)
(R) Stephanie Borowicz (53.9%) def. (D) Mike Hanna Jr. (46.1%)
HD-178 (Tai)
(R) Wendi Thomas (50.9%) def. (D) Helen Tai* (49.1%)
*Incumbent