2020 Election Integrity in Pennsylvania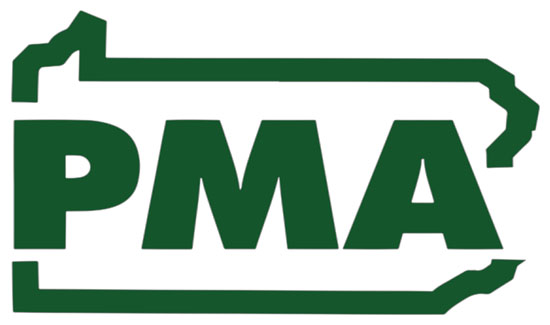 Joe Biden is walking a tightrope in attempts to secure support of the far left of the Democratic Party without alienating moderates.
One place that balancing act will cost him dearly is in Pennsylvania, political and policy experts from both sides of the aisle say. Just as Hillary Clinton did four years before, Biden is in jeopardy of losing the support of workers in high-paying, family- and community-sustaining jobs from natural gas production. The far left's Green New Deal, major elements of which the Biden campaign has embraced, would shut down drilling, and put tens of thousands out of work — not only in the energy and petrochemical industries, but in all the downstream and supporting industries as well.
"Al Gore lost the 2000 election because he failed to win his home state of Tennessee," said David N. Taylor, President and CEO of the Pennsylvania Manufacturers' Association. "Joe Biden could meet the same fate if he can't win decisively in Lackawanna County where he grew up. Northeastern Pennsylvania's future depends on energy jobs. While the Trump Administration has deployed a strong pro-production agenda for domestic energy, Biden and national Democrats have a mixed message, which is muddled further by the choice of Kamala Harris as his running mate."
In 2012, the Obama-Biden ticket won Lackawanna County by 29 points. In 2016, Clinton-Kaine only prevailed by 3 points, leading to a statewide defeat.
In a recently published commentary, former Democratic congressman from Texas, Gene Green, praised the Biden campaign for addressing climate change but admonished it for leaving out the natural gas as "a key driver of desired climate change outcome."
Biden, Green wrote, has all the data on his side to embrace continued drilling for the gas.
Carbon dioxide emissions have plummeted with the power industry's increased use of natural gas, according to evidence from the Energy Information Administration. That's back up by data from the Environmental Protection Agency (EPA), which likewise shows large reductions in greenhouse gases and power sector emissions. In fact, between 2005 and 2018, the U.S. has reduced energy-related carbon dioxide emissions by 12 percent while global emission rose by 24 percent over the same time, leading the EPA to "formally anoint" the U.S. a worldwide leader in emission reductions.
And, from the Environmental and Energy Study Institute: the increased use of natural gas "played a major role" in 41 states reducing emissions between 2000 and 2015.
In another recent commentary, Keith Naughton, co-founder of Silent Majority Strategies and former political director for Gov. Tom Ridge, wrote that Biden is in an eerily similar position to where Clinton was on the eve of the elections. Polls have his lead at five to six percent, and his failing to consistently clear 50 percent. Clinton ended up losing Pennsylvania.
Rejection of Pennsylvania's energy industry could be just as catastrophic for the campaign. Naughton wrote that rejecting the energy industry, rejects "not only up to half a million jobs, but billions in investment and substantial tax revenue desperately needed by the Commonwealth."
"Pennsylvania is must-win country for Joe Biden," he continued. "And he simply cannot do it with just progressive-left voters. Alienating households that depend on Pennsylvania's energy industry would be a disastrous miscalculation and repeat the hubris of the Hillary Clinton campaign."
Finally, workers aren't going to buy the Biden campaign's promises of "green" jobs replacing traditional jobs in the energy industry. Past promises of thousands of family-sustaining in the green industry through government-funded programs have never been realized. Many of the jobs that were created were temporary or low paying, or both.
A solar panel installer, for example, earns only half of the $96,600 in average annual salary that oil and gas extraction workers make, according to May 2019 statistics from the Bureau of Labor Statistics.
What's more, the unions fear that entire trades are at risk under Biden's energy platform, writes Thomas J. Pyle, President of the American Energy Alliance, citing two July reports by the North American Building Trades Unions.
The final indignity, Pyle points outs, is that killing the energy industry here means the transfer of even more jobs and income to China, where 70 percent of the world's solar panels are made.
"In other words," Pyle writes, "just as we finally rid ourselves of dependence on the Middle East for our energy, Biden wants to hand our energy security over to China