2020 PLC to Spotlight School Choice, Right To Life & Second Amendment Rights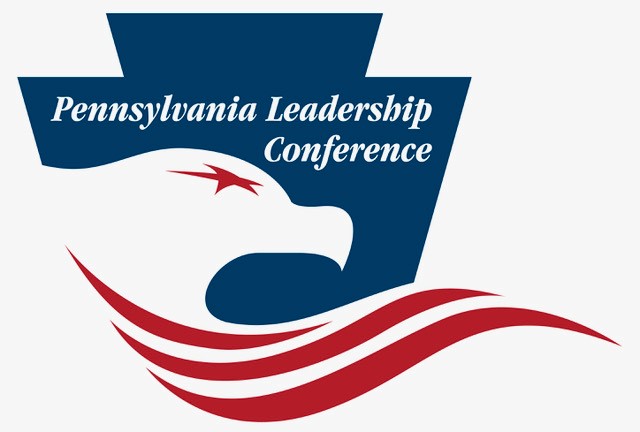 Registration NOW OPEN at www.paleadershipconference.org
(Harrisburg, PA) – Corey DeAngelis, Director of School Choice at the Reason Foundation; Kurt Kondrich, father of a Down Syndrome child; and Kelly Ann Pidgeon from Armed & Feminine will speak at the 2020 Pennsylvania Leadership Conference on key issues confronting our commonwealth.
They will join L. Brent Bozell, III of the Media Research Center, Congressman Scott Perry, John Gizzi of Newsmax, Dr. Paul Kengor from the Institute for Faith & Freedom at Grove City College, former U.S. Senator Rick Santorum and Fox News Contributor Jason Chaffetz, the featured dinner speaker, as announced speakers for the conference which will be held March 27-28, 2020 at the Radisson Penn Harris Convention Center in Camp Hill, PA.
The Pennsylvania Leadership Conference is the premiere gathering of public policy conservatives each year in the Keystone State.  It is the largest and longest-running of the state-based conservative conferences regularly attracting a long list of conservative elected officials, scholars, journalists and activists for two days of speeches, panel presentations, workshops and networking.
Additional speakers, panel topics, panelists and workshop details will be announced over the coming weeks.
*****
Corey A. DeAngelis is the director of school choice at Reason Foundation and an adjunct scholar at Cato Institute. He is also the executive director at Educational Freedom Institute.
His research focuses on the effects of school choice programs on non-academic outcomes such as criminal activity, character skills, mental health, and political participation. He has authored or co‐​authored over 40 journal articles, book chapters, and reports on education policy. His research has been published in peer-reviewed academic journals such as Social Science Quarterly, School Effectiveness and School Improvement, Educational Review, Educational Research and Evaluation, Peabody Journal of Education, Journal of School Choice, and Cato Journal. His work has also been featured at outlets such as The Wall Street Journal, USA Today, New York Post, The Hill, Washington Examiner, and Education Next.
Corey received his Ph.D. in Education Policy from the University of Arkansas.
*****
Kurt Kondrich's daughter, Chloe was born in 2003 with a diagnosis of Down syndrome, and her birth placed the Kondrich family on an incredible journey. Kurt served as a Police Officer for 20 years and received many awards for service to the community. Shortly after Chloe's birth Kurt learned that up to 90% of children diagnosed prenatally with Down syndrome were targeted and eliminated – 100% in Iceland. Kurt left his career as a Pittsburgh Police Officer and focused on being a strong advocate for our most vulnerable children.
Margie and Nolan taught Chloe to read at age 3, and Chloe has had an amazing life in her community at age 16. Chloe's picture has appeared 5 times on the big screen in Times Square as part of the National Down Syndrome Society's video promoting ABILITIES, and Chloe is featured on and in the book "Brilliant Souls" which details stories about incredible people with Down syndrome.
The Kondrich family met with the President and Vice President at the White House for the 2018 March for Life. Kurt and Chloe's advocacy efforts lead to the PA Legislature overwhelmingly passing the Down syndrome Prenatal Education Act ("Chloe's Law") in July 2014.
Kurt and Chloe were the Keynote Speakers at the 2019 National Right to Life Convention in Charleston, SC, and the 2020 NC Right to Life Prayer Breakfast.
*****
Kelly Ann Pidgeon is the owner of ARMED and Feminine, a company specializing in firearms training for women.  Her company has trained nearly 1,000 students in just a few years in firearms and personal safety.
Kelly is a strong 2A advocate, is the Pennsylvania representative for the DC Project, and is often a speaker at public events and rallies. She also has a YouTube channel and multiple social media forums for spreading the 2A word.
She is a certified USCCA , NRA and Well Armed Woman instructor and an ICE certified Defensive Firearms Coach.  She holds Bachelor and Master degrees from the University of Pittsburgh.
Kelly received the ATHENA  award in 2015, and is a community volunteer for multiple non-profit organizations.
*****
Registration for the 2020 Pennsylvania Leadership Conference is NOW OPEN at Early Bird registration rates at www.paleadershipconference.org.