2021 PLC Panel Topics, Panelists Announced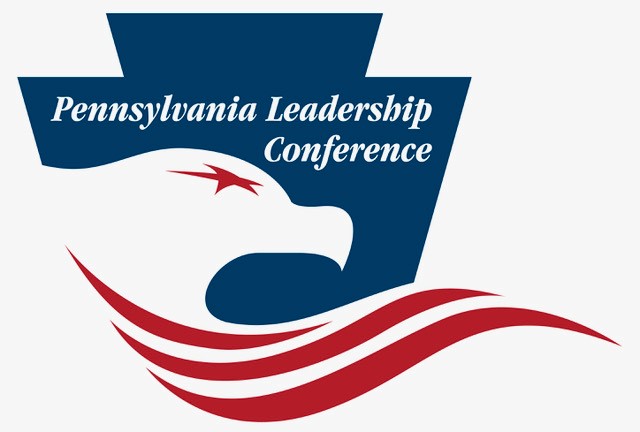 Jesse Watters and Jason Chaffetz of Fox News to Keynote
 (Harrisburg, PA) – Four panel presentations including: Re-Opening PA, moderated by Guy Ciarrocchi of the Chester County Chamber of Business & Industry; Powering PA: Responsible Energy Policy, moderated by Greg Wrightstone of the CO2 Coalition; Health Care Reimagined, moderated by Ashley Klingensmith from Americans for Prosperity-PA; and Ensuring Election Integrity, moderated by former PA Department of State Policy Director Rebecca Oyler, will be presented at the 2021 Pennsylvania Leadership Conference to be held Friday, June 11th and Saturday June 12th at the Radisson Penn Harris Convention Center in Camp Hill, PA
This year's premier gathering of Pennsylvania conservatives will feature Jesse Watters of Fox News' The Five and the Jesse Watters Show as the Friday evening dinner speaker. Fox News contributor and former congressman Jason Chaffetz will be the Saturday luncheon speaker. Additional announced speakers include former U.S. Attorney Bill McSwain, Rev. C.L. Bryant of FreedomWorks, John Gizzi of Newsmax, Jason Snead of the Honest Election Project, State Senator Kim Ward, PA Auditor General Tim DeFoor, State Treasurer Stacy Garrity and state Senator Doug Mastriano as speakers at the event.  Additional speakers will be announced in the coming weeks.
This year's panels include:
Re-Opening PA
Guy Ciarrocchi, Chester County Chamber of Business & Industry
Christopher Brooks, East Stroudsburg University
Hon. Phil English, Arent Fox
Jennifer Fertenbaugh, Restaurant Owner
Powering PA: Responsible Energy Policy
Greg Wrightstone, CO2 Coalition
Rachel Gleason, PA Coal Alliance
Carl Marrara, PA Manufacturers Association
Joe Pittman, State Senator
Health Care Reimagined
Ashley Klingensmith, Americans for Prosperity-PA
Dean Clancy, Americans for Prosperity
Matthew McCoy, Villanova University
TBA
Ensuring Election Integrity
Rebecca Oyler, Former Policy Director PA Department of State
Seth Grove, State Representative
Scott R. Davis, Judge of Elections
Christopher Wright, Potomac TEA Party
This year's "conversations" include:
Empowering Parents Through School Choice
Lenny McAllister of the Pennsylvania Coalition of Public Cyber Charter Schools
Susan Selby, Immanuel Christian School
Fairness in Women's Sports
Judge Cheryl Allen, PA Family Institute
Barbara Gleim, State Representative'
Political Power of Labor Unions
David Osborne, Americans for Fair Treatment
Gina Diorio, Commonwealth Partners
Proper Role of Courts
Keith Naughton, Silent Majority Strategies
Russ Diamond, State Representative
Conservative Civility
Joe Watkins, Host, State of Independence
Jeff Coleman, Churchill Media
The 2021 Pennsylvania Leadership Conference will include four workshops: Recruiting Friends & Neighbors by Telling Your Story presented by Americans for Prosperity, Critical Race Theory presented by the Pennsylvania Family Institute, How to Grow Your Movement presented by FreedomWorks, and Election Integrity Training presented by American Majority.
Registration for the 2021 Pennsylvania Leadership Conference is now open at www.paleadershipconference.org.