2022 PLC Set for Friday, Saturday: Trey Gowdy to Keynote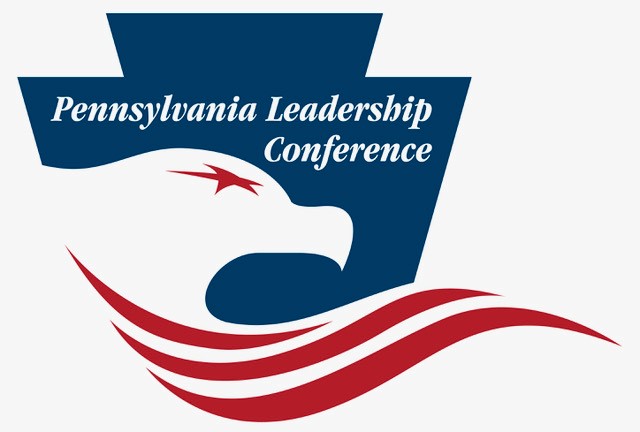 PA Election Integrity Summit to be Held on Thursday
REGISTER NOW !!
(Harrisburg, PA) – The 2022 Pennsylvania Leadership Conference, the premier gathering of public policy conservative activists in the Keystone state, will be held this Friday and Saturday, April 1-2 at the Penn Harris Hotel in Camp Hill, PA with former congressman Trey Gowdy, host of Sunday Night in America with Trey Gowdy as the featured dinner speaker. A pre-conference event, the Pennsylvania Election Integrity Summit will take place on Thursday, March 31st.
Former Kentucky Governor Matt Bevin will be the kick-off speaker, John Gizzi of Newsmax will be the conference breakfast speaker, State Treasurer Stacy Garrity, Auditor General Tim DeFoor, nationally-syndicated radio host Rev. C.L. Bryant of FreedomWorks, Cliff Maloney from the Citizens Alliance of America, Scott Parkinson from the Club for Growth, Cleta Mitchell from the Conservative Partnership Institute, James Broughel from the Mercatus Center at George Mason University, U.S. Representative Scott Perry, former U.S. Senator Rick Santorum, along with Dustin Carmack and Kara Frederick of The Heritage Foundation will also address the conference.
The event will include special forums spotlighting candidates for Governor of Pennsylvania and United State Senator from Pennsylvania.
The gubernatorial forum will take place on Friday, April 1, 2022 beginning at 12:45 P.M. with Gary Sutton from WSBA Radio as moderator and Albert Eisenberg of Broad+Liberty and Jennifer Stefano from the Commonwealth Foundation as questioners. The nine candidates participating in the forum include Lou Barletta, Jake Corman, Joe Gale, Charlie Gerow, Melissa Hart, Doug Mastriano, Bill McSwain, David White and Nche Zama.
The U.S. Senate forum will take place during the conference's concluding luncheon on Saturday, April 2nd.  Jeff Lord of the American Spectator will be the moderator with John Gizzi of Newsmax and talk show host Rose Tennent as questioners.  The six candidates participating include Kathy Barnette, Jeff Bartos, George Bochetto, Sean Gale, Carla Sands and Mehmet Oz.
2022 Panel Presentations:
Empowering Pennsylvanians, Emerging Stronger
Moderator: Ashley Klingensmith, Americans for Prosperity-PA
Panelists: Jesse Mallory, Americans for Prosperity-Colorado; Tony Martin, Martin's Famous Pastry Shoppe; State Senator Kristin Phillips-Hill
The Value of Work
Moderator: Greg Moreland, National Federation of Independent Business-PA
Panelists: Courtney Fasnacht, Northeastern Pennsylvania Manufacturers and Employers Council; Mike Rounds, Williamson College of the Trades, John Wentzel, former PA Secretary of Corrections
Pro-Life Movement After Dobbs
Moderator: State Representative Kathy Rapp
Panelists: Hon. Cheryl Allen, Pennsylvania Family Institute; Susan Liebel, Susan B. Anthony List; State Senator Judy Ward
Fueling Pennsylvania's Future
Moderator:  Pam Witmer, UGI
Panelists: Victoria Coates, American Foreign Policy Council; David Callahan, Marcellus Shale Coalition; State Senator Joe Pittman
Here are details of the policy conversations:
Agenda for Pennsylvania
Matthew Brouillette, Commonwealth Partners Chamber of Entrepreneurs
Kerry Benninghoff, PA House Majority Leader
Scott Martin, State Senator
State of the Conservative Movement
John Gizzi, Newsmax
Paul Kengor, Grove City College
Empowering Pennsylvania Parents
Andrew Lewis, State Representative
Aaron Anderson, Logos Academy
The Future of Health Care
Lloyd Smucker, U.S. Representative
Elliott Fox, Stand Together
Here are details of conference workshops:
Friday, April 1, 2022 at 8:00 A.M.
How to Sell Freedom Without Starting a Fight
Presenter: Duane Lester, Americans for Prosperity
Friday, April 1, 2022 at 9:00 A.M.
Parental Rights in Education
Presenters: Jeremy Samek, Pennsylvania Family Institute & Luke Rosiak, Daily Wire
Friday April 1, 2022 at 10:00 A.M.
Parent Empowerment Workshop
Presenter: Amy Carney, Freedom Works
Saturday, April 2, 2022 at 2:00 P.M.
Catching the Red Wave Campaign Training
Presenter: Matt Batzel, American Majority
The complete conference agenda along with biographical information on the speaker, panelists and presenters is posted at www.paleadershipconference.com.
The Pennsylvania Leadership Conference is the premiere gathering of public policy conservatives each year in the Keystone State.  It is the largest and longest-running of the state-based conservative conferences regularly attracting a long list of conservative elected officials, scholars, journalists, and activists for two days of speeches, panel presentations, workshops, and networking.
A pre-conference Pennsylvania Election Integrity Summit sponsored by the Conservative Partnership Institute and the Election Integrity Network will be held on Thursday, March 31st at the Penn Harris Hotel. A separate registration for the summit is required and available at www.paleadershipconference.com.
Registration for the 2022 Pennsylvania Leadership Conference and the Pennsylvania Election Integrity Summit is NOW OPEN at www.paleadershipconference.com.