'Responsible' State Budget Act Violates Taxpayer Protect Act Spending Limits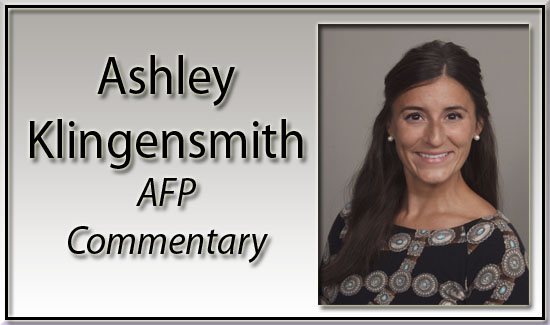 On the night of June 25 at the Pennsylvania State Capitol, one by one, members of the Pennsylvania General Assembly stepped to the microphones to congratulate themselves on completing negotiations with Gov. Tom Wolf on the 2021-22 state budget. Republicans and Democrats alike took turns touting what they saw as "responsible" decisions to increase taxpayer-funded "investments" in state program after state program, most notably the "historic" boost to public education funding sought by the governor.
To be sure, not every member of the General Assembly was pleased about the outcome of this year's budget process. Numerous members cast "no" votes because, in their view, this budget didn't spend enough taxpayer dollars, especially more of the billions in federal funds sent to the Commonwealth under Biden's "American Rescue Plan Act" approved earlier this spring along party lines in Congress—spending that added trillions of dollars more to the already astronomical federal debt that generations of Pennsylvanians not yet born will be forced to pay.
But the viewpoint that probably best reflects that of most of the hardworking Pennsylvania taxpayers who will have to pay for this "responsible" state spending—those who still have jobs and businesses after the Wolf Administration's response to the COVID-19 pandemic devastated Pennsylvania's economy—was that of Representative Aaron Bernstine (R-Beaver, 10th Legislative District), who cut through all the happy talk about this budget and delivered a needed dose of reality:
"When it comes to spending taxpayers' money, I don't think we ought to look at a budget and say it's not perfect, but it's good enough. This budget is an 8.8% increase in government spending, and that will set the stage for excessive borrowing and tax hikes when…bailout money disappears. This budget does nothing to help our struggling local businesses or help to rebuild our economy, and I cannot ignore those glaring realities when it comes to other peoples' money.
"Harrisburg is really good at one thing — spending your money. They have proven time and time again they have no restraint when it comes to growing government and increasing spending. It's long past time we enact the Taxpayer Protection Act and put in place constitutional spending limits that will permanently curb chronic overspending."
Just weeks ago, on May 18th, Pennsylvania voters had the opportunity to decide whether they wanted more control over how state government operates under "emergency" conditions. Their answer was a loud and clear "yes," as they approved two constitutional amendments restoring checks and balances to the gubernatorial emergency declaration process. Now the General Assembly should heed Rep. Bernstine's words and put the Taxpayer Protection Act—which would constitutionally limit annual increases of state spending to the combined three-year average of inflation and state population growth—before the voters for their consideration.
Some around the state have called placing such amendments on the ballot an "end run" around the governor and, in this case, the General Assembly. Those observers seem to have forgotten that under the Commonwealth's constitution, the people—not the politicians they temporarily employ—are sovereign, and that those citizens have the ultimate authority under that Constitution to alter the manner in which they are governed.  This legislative session, the Taxpayer Protection Act is HB71 and SB286.  Please visit www.americansforprosperity.ivolunteers.com and sign the letter entitled "Protect Pennsylvania Taxpayers!"  We need to continue the flood of contacts into both chambers in Harrisburg throughout the summer months.  Members return the third week of September and we're laying the expectation that Taxpayer Protection Act must be on the calendar for a final House vote upon the week they return.
The only "end run" that's been taking place has been the annual parade of accounting maneuvers and budgetary tricks that our elected leaders have designed to allow them to avoid the difficult choices needed to arrest the "chronic overspending" cited by Rep. Bernstine (and others in the General Assembly). They, like so many of the taxpayers they represent, can see that Pennsylvania's current fiscal path is unsustainable, and that keeping the status quo in place only guarantees the passage of more "responsible" budgets that do nothing but accelerate Pennsylvania's increasingly downward fiscal and economic trajectory.  I'm Ashley Klingensmith, State director with Americans for Prosperity-Pennsylvania.  You can find us on Facebook by searching @PAAFP and on Twitter by searching @AFPPennsylvania.