A Health Care Agenda for 2021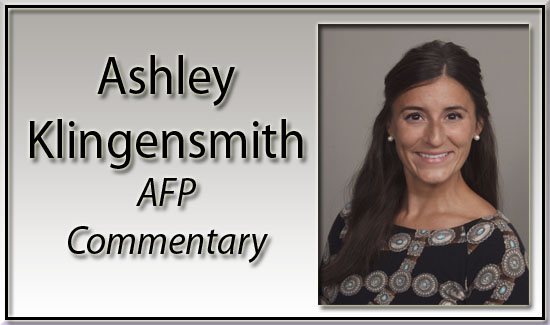 What do Americans want when it comes to health care?  We want to see the doctor of our choice, conveniently and affordably.  We want access to the most appropriate treatments.  We want access to good insurance that meets our needs at an affordable rate.  We want to know how much our care will cost, up front, before we pay for it.  And we want safety nets that protect the vulnerable.  How can we achieve those goals? The best way is to remove barriers. Barriers between patients and medical professionals, between patients and needed therapies, and between inventors and life-saving medical breakthroughs.
Throughout the 2020 campaign cycle, we've heard a great deal of discussion about a public option.  While there is no single cure for what ails our health care, we know that a government takeover of our system would make things worse.  Federal mandates have decreased the number of options available to those who need them.  Instead, Americans for Prosperity is proposing an alternative to the "public option."  A "personal option."  A set of sensible, principled reforms that would make health care better, more affordable and more accessible.  We've supported opening health reimbursement accounts by endorsing the Increasing Health Coverage Through HRAs Act, H.R. 5224, sponsored by U.S. Rep. Dan Bishop of NC and cosponsored by PA Congressman Lloyd Smucker, and have endorsed legislation that would provide for new and improved health savings accounts – the Health Savings Accounts for All Act, S. 4367, sponsored by U.S. Senator Rand Paul of Kentucky – which would reduce regulatory barriers to HSAs and allow more Americans to contribute to them. We've called on congress to expand personal health care choices and are regularly communicating with the members of our congressional delegation to ensure they know the merits of these ideas and how their impact would be immediate and beneficial for Pennsylvanians from Pittsburgh to Potter to Philadelphia.
We also know that health care can be reimagined at the state level through passing laws that will impact scope-of-practice, telemedicine and CRNA title designation.  Each of these reforms would expand health care options by way of care, providers and services to better serve PA patients.  As we conclude the 2019-2020 legislative session, an inventory of what was accomplished is critical to know what must be reintroduced for the 2021-22 session.
By passing scope of practice for nurse practitioners, we would expand the ability of these qualified providers to meet the primary care needs of Pennsylvanians, including in our 211 federally defined health care provider shortage areas, meaning there are 211 populations in our state where there is less than one primary care provider per 3,500 people.  Senate Bill 25, sponsored by Senator Camera Bartolotta, SD46, passed with 88% support in the Senate.  For the first time in PA's history, the House version, House Bill 100 sponsored by Representative Jesse Topper, LD78, passed out of the House Professional Licensure committee.  This legislation will be something we push for reintroduction at the top of the year.
Empowering health care providers to practice telehealth has enabled the delivery of essential care to families at home throughout COVID-19 pandemic.  Senate Bill 857, which would allow health care practitioners in other states to deliver remote telehealth to PA residents, was passed with bipartisan support, but was vetoed by the Governor.  Ensuring this delivery of care method is made permanent post-pandemic by reintroducing the legislation next session is something we'll encourage during the year's first quarter.
We must also push for certified registered nurse anesthetists, many of whom have operated the ventilators that have provided life-saving support to COVID-19 patients, to receive proper title designation to increase our supply of providers who can fill crucial, highly skilled roles in hospitals.  By passing Senator John Gordner's Senate Bill 325, CRNA's would receive proper legal title and PA would be better positioned to attract these highly qualified practitioners to serve our state's growing health care needs.
While there has been a great deal clarified throughout the pandemic, one point might trump all others:  access to quality health care is more important than ever.  We must continue to embrace and support the reforms that are proven to expand the supply of better care at a lower cost.  We remain committed to doing this throughout the upcoming legislative session and hope you'll come alongside us in this pursuit.  I'm Ashley Klingensmith, State Director with Americans for Prosperity.  You can find us on Facebook by searching @PAAFP and on Twitter by searching @AFPPennsylvania.
Ashley Sisca Klingensmith | State Director | Americans for Prosperity – PA
m: 412.915.1551 | e: [email protected] | @AFPPennsylvania