Abundant, Affordable and Reliable Energy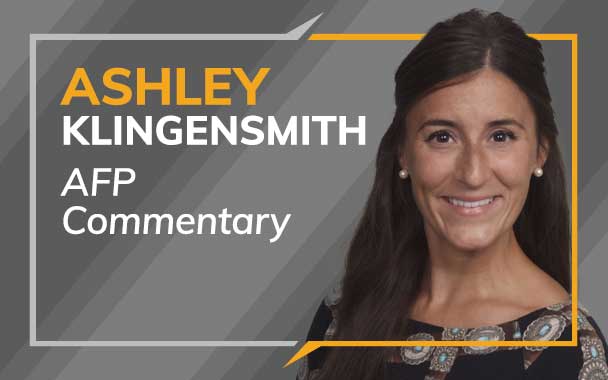 Americans for Prosperity has hosted 148 events across 31 states since April 6th when we launched our True Cost of Washington Tour.  This grassroots initiative was designed to meet Americans where they are, whether that be at the gas station or grocery store, and provide them with the truth behind rising costs while offering real solutions to make everyday life more affordable.  These events have largely taken place at independently-owned gas stations or grocers where for a two-hour window of time, we've dropped the price of gas to $2.38/gallon, which was the price is was the day President Biden assumed office or we've distributed 100 $105.86 gift cards, representing the increased average weekly household cost for inflation.  From Allegheny to Westmoreland to Bedford to Bucks counties, we've seen people arrive to our events hours in advance for the $20-30.00 in savings.
Indeed, the average American household will spend $1,433 more on gas this year.  It wasn't difficult to identify some of the reasons we've seen gas and energy prices soar since the advent of the Biden Administration.  To name just a few, we can first start with the fact the administration made it exceedingly difficult to get oil and gas leases in the gulf and in Alaska.  Second, an ever-growing bloat of federal regulations has caused the maintenance of refineries to reach new degrees of difficulty.  When considering the costs and barriers associated with building new refineries, the burden becomes exponentially greater.  When coupled with factors like the instinct to treat the symptom rather than problem by tapping into strategic petroleum reserves and the recent decision by OPEC to reject our request to increase production, the administration continues to dodge actionable measures that would alleviate our pain at the pump.  In response to OPEC's plan to cut 2 million barrels of oil production per day, AFP issued the following statement:
"The lengths this administration continues to go to avoid expanding American energy production is stunning. A little more than a month ago the White House was holding press conferences taking credit for falling gas prices and now they go hat-in-hand to OPEC to beg them not to cut production – and were denied. This is what happens when energy policy is driven by short-term politics rather than long-term energy and economic security. What could possibly justify choosing to be more reliant on OPEC than American workers and innovators in our energy industry?  The vast majority of Americans – Democrat and Republican – support unleashing our own domestic energy resources, yet this administration refuses to budge. The White House is always ready to take a victory lap, but rarely ready to take responsibility. This embarrassment  should be a wake-up call to stop catering to the far left and start listening to the millions of Americans calling for a commonsense, all-of-the-above energy policy so we don't have to 'panic' when other countries cut production. Instead, it looks like President Biden is going to tap into our strategic reserve once again, weakening our ability to respond in an actual crisis in hopes it will cover up policy failures a few weeks before an election."
We connected with folks who attended our 6 price-drop events as they pumped their gas, relaying the actions the federal government could immediately take to unleash energy abundance and begin driving costs down.
Prioritize reforms to reduce energy burdens, such as Sen. John Barrasso's and Rep. Cathy McMorris Rodgers's Strategic Production Response Act. This bill would make sure the Strategic Petroleum Reserve is not tapped as a solution for poor policy decisions and would lead to increased oil and gas production on federal lands.
Remove barriers to energy innovation, infrastructure, and environmental progress. The UNSHACKLE Act, sponsored by Sen. Mike Lee and Reps. Liz Cheney and Don Bacon, is a good first step to reforming and changing the National Environmental Policy Act. This bill would amend especially harmful provisions of NEPA, modernizing and reforming a law that was passed in 1970, when energy technology — and the world at large — was far different than today.
Reject the Paris Climate Agreement. In doing so, Congress can reclaim its constitutional role regarding treaty ratifications. Rep. Garret Graves's Paris Transparency and Accountability Act would require the president to "report to Congress before proposing new or revised actions under this agreement."
We know energy is present in everything we do in our daily lives, and that abundant, affordable and reliable energy is the key driver of both our prosperity and security.  As Americans for Prosperity has maintained, a robust and diverse supply guided by market signals free of handouts and contradictory rules is essential for economic prosperity.  If you agree, please take a moment and visit www.truecostofwashington.com and sign the letter, demanding Congress act now to rein in the soaring energy costs American's have been saddled with for far too long.  I'm Ashley Klingensmith, State Director with Americans for Prosperity-PA.  You can find us on Facebook by searching @PAAFP and by follow us on Twitter by searching @AFPPennsylvania.
Ashley Sisca Klingensmith | State Director | Americans for Prosperity – PA
m: 412.915.1551 | e: [email protected] | @AFPPennsylvania