AFP Making Progress in Fight Against Congressional Spending Spree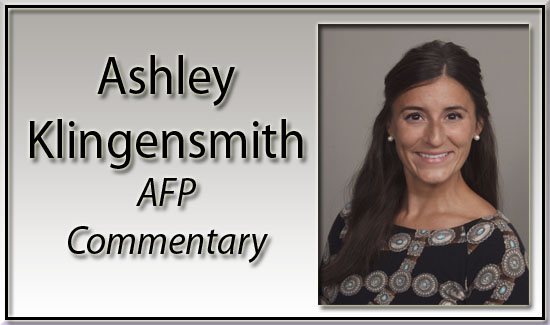 The Calendar turned to another month means missed deadline from congress on passing their sweeping bipartisan infrastructure and reconciliation bills.  Speaker Pelosi initially declared Independence Day to be the date she wanted this work completed by, but then promised her caucus they'd consider the infrastructure bill on September 27th.  That date came and went with a frenetic congress doing all they could to line up a vote for October 1st.  Now that no deal was struck, she's deemed the end of the month to be the target.  The continual postponement of a vote is a direct effect of your opposition to this toxic top-down federal takeover of our economy.  As of September 29th, Americans for Prosperity activists have sent 2,012,240 letters to elected officials, made 195,584 phone calls to elected officials. AFP has sent 1,940,000 mail pieces to activists, has hosted 80 Facebook Lives with elected officials and has hosted 821 events throughout the country, including rallies, policy forums, phone banks and door-to-door canvassing.  Activist engagement has been astounding, and we must now accelerate and amplify the pressure on congress.
A recent poll, commissioned by AFP and conducted by YouGov, revealed that Americans favor scrapping the $3.5 trillion reconciliation package currently under consideration by Congress, viewing the bill as a threat to the economy than a boon to it and believe tax hikes will hit the middle class.
Americans favor scrapping the reconciliation bill entirely. By a significant margin, 47 percent agree with a statement that the spending bill would lead to more middle-class taxes and higher inflation and that the bill should be scrapped, to 33 percent who agree with a statement that the bill is an important investment in America's future and should be passed. The margin was even larger among independents, with 52 percent saying the bill should be scrapped and just 27 percent saying it should be passed.
Despite claims, strong majority believe tax hikes will hit the middle class. By a margin of 55% to 25%, people think that the middle class will end up paying higher taxes as well as a result of this bill. Nearly 60 percent of independents believe the middle class would pay more.
Inflation concerns loom large. A staggering 73 percent have some concern this bill will cause higher inflation, with 57 percent expressing moderate or big concerns.  Even among Democrats, just 38 percent say it will not lead to higher inflation. And among Independents, 58 percent say higher inflation is likely, compared to just 15 percent who say otherwise.

Overall, the majority of Americans (51 percent) believe this bill is likely to cause higher inflation, with 21 percent saying it is unlikely, and 28 percent unsure.

Americans believe benefits will go to special interests, not them. Almost half (45 percent) of people think they or their families would not benefit at all from this bill. A plurality (36 percent) feel special interests will greatly benefit, while 25 percent think special interests will somewhat benefit. Only 9 percent said they or their families would benefit "greatly."
Our targets remain Congressman Brian Fitzpatrick of PA-1, Congresswoman Susan Wild of PA-7, Congressman Matt Cartwright of PA-8 and Congressman Conor Lamb of PA-17.  As we're firmly into the fourth quarter of the year, we know votes on packages of this consequence will get harder for political reasons.  What we must do is keep the pressure on these members.  Policy victories look different in different years.  The continued delay in passing this legislation is a win for the American taxpayer.  What we're asking each of you to do is sign and share the letter at www.stopspendingspreepa.com.  On social media, please use the hashtag #StopTheSpendingSpree.  For today, we live to fight another day!  I'm Ashley Klingensmith, State Director with Americans for Prosperity-Pennsylvania.  Find us on Facebook by searching @PAAFP and on Twitter by searching @AFPPennsylvania.
Ashley Sisca Klingensmith | State Director | Americans for Prosperity – PA
m: 412.915.1551 | e: [email protected] | @AFPPennsylvania