AFP's Daryn Iwicki to Present How to Be An Effective Activist at PLC October Briefing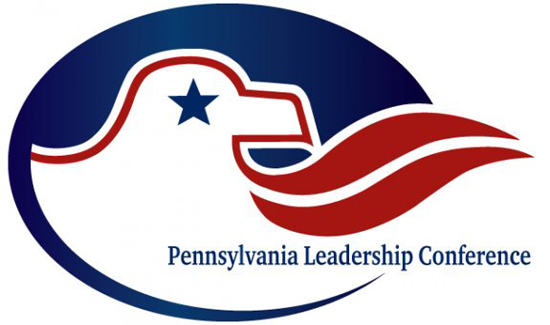 (Harrisburg, PA) – Daryn Iwicki of Americans for Prosperity's Grassroots Leadership Academy will make a presentation on How to Be an Effective Activist as part of the  Pennsylvania Leadership Conference October Briefing on Friday, October 26, 2018 at the Crowne Plaza in King of Prussia, PA.
The briefing will begin at 9 A.M. with a presentation by Jonathan Williams of the American Legislative Exchange Council (ALEC), co-author of the Rich States/Poor States report; and a speech by Pennsylvania Lt. Gubernatorial candidate Jeff Bartos.
Political commentator Kathy Barnett will be the featured luncheon speaker.
Following the luncheon will be an Issues that Women Care About panel presentation with a keynote speech by noted political scientist and frequent cable news commentator Carol Swain and panelists Kathy Barnette; Maria Espinoza, national director of The Remembrance Project; and Monica Burke of the Heritage Foundation.
The PLC October Briefing is being held for the first time ever outside of Harrisburg and will take place at the Crowne Plaza in King of Prussia.  WFYL-AM is co-sponsoring the gathering of conservative activists which will include a morning briefing, noon luncheon, and afternoon seminar. Additional speakers will be announced over the coming weeks.
Announcement of the 2019 Pennsylvania Leadership Conference featured speaker will be made during the briefing. The 30th anniversary conference will be held April 5-6, 2019 at the Radisson Penn Harris Convention Center in Camp Hill, PA.
The Pennsylvania Leadership Conference is the premiere gathering of public policy conservatives each year in the Keystone State.  It is the largest and longest-running of the state-based conservative conferences regularly attracting a long list of conservative elected officials, scholars, journalists and activists for two days of speeches, panel presentations, workshops and networking.
Registration for seating at the PLC October Briefing is now open at www.paleadershipconference.org.
Daryn Iwicki joined the Grassroots Leadership Academy after serving as the New Jersey State Director for Americans for Prosperity Foundation. Daryn has years of experience as a political activist and campaign strategist. As a manager of training and curriculum, Daryn uses his experience to create materials and deliver training based upon his wealth of experience in political leadership and economic philosophies.
Prior to joining the AFP Foundation, he served in Governor Rick Scott's administration and was the Regional Director of North Florida for Romney for President.
Registration for seating at the PLC October Briefing is now open at www.paleadershipconference.org.
-30-