Africa Offers Exciting New Markets for Manufacturers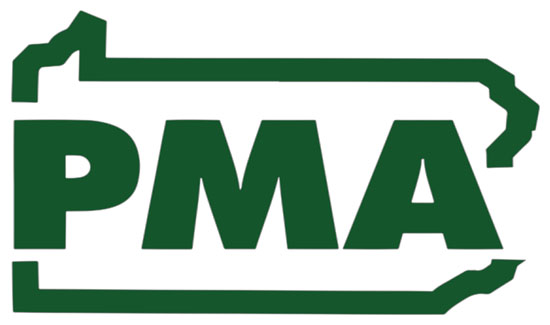 Critics of the U.S. government's recent economic development push in Africa, "Prosper Africa," say we are too late to the game; that the competition from our adversaries of China and Russia already staked out a presence that precludes U.S. involvement beyond our historically lukewarm, inconsistent approach.
The U.S. might be playing catchup in terms of the calendar – launched in June, Prosper Africa is our first continent-wide, inter-government agency economic development plan. However, doing business on free market, and not government-controlled terms, is the unbeatable strength of the American effort.
As Ned Rauch-Mannino, Senior Advisor for Global Markets U.S. Department of Commerce, International Trade Administration (ITA) said our competitive edge is, "the American value proposition."
"We're looking for partners in both trade and investment," Rauch-Mannino said. "We are offering the superior value of transparent markets and free enterprise for driving growth."
The payoff for both Africa and American businesses, especially manufacturers, is staggering.
Africa is a vast and growing market: six of the 10 fastest growing economies in the world are in Africa; the continent has an expanding middle class and with it, a growing consumer base, increasing urbanization, and improving infrastructure.
The African Development Bank puts the continents infrastructure needs alone at $130 billion to $170 billion a year.
And as the ITA says, "American companies adhere to the highest standards of transparency, quality, and social responsibility. A greater connection between the U.S. and African private sectors will expand markets for U.S. goods and services and contribute to more self-reliant, prosperous, and stable African countries."
On the other side, America, with a purchasing power of $13 trillion, offers African businesses the largest consumer market in the world.
A toolkit, which will be available at trade.gov/prosperafrica in a few weeks, will cover everything businesses will need to identify promising new markets on the continent, and how to develop partnerships. The opportunities, of course, include Pennsylvania manufacturers as well.
"There are tremendous opportunities that exist for Pennsylvania manufacturers to open their markets into Africa and the U.S. Department of Commerce and the International Trade Administration can play a key role in making these meaningful connections," said Carl A. Marrara, PMA's Vice President of Government Affairs, who joined Rauch-Mannino, officials with the Small Business Administration and Port of Philadelphia officials last week for a briefing on the effort. "The fact that cargo containers are leaving the Philadelphia port empty to go back to Africa is a wasted opportunity and we need our manufacturers to respond, fill those ships, and open new markets. That's precisely what the Prosper Africa initiative is aimed to do, and we are excited to partner with the Administration in this effort."
The Port of Philadelphia is particularly well positioned for business with Africa. Three years ago, the Wolf Administration approved a $300 million Capital Investment Program for the Port. The initiative, scheduled to continue through 2020, will double container capacity.
In addition, the port is now a Panamax port with cranes that can handle the largest containers in the world. A Delaware River dredging project, started in 2010, is nearly complete, and millions have been spent on local road and rail improvements.
U.S. activity in Africa is already picking up and starting to diversify, according to an October 12 report in Global Finance Magazine.
Coca-Cola has committed to invest $1.3 billion in infrastructure, brands, and marketing over the next five years in a bid to build a stronger business in Africa. Texas-based Anadarko Petroleum Corporation intends to invest $20 billion in a gas liquefaction and export terminal in Mozambique, the biggest such project ever approved in Africa. General Electric is leading the Albertine Graben Refinery Consortium that won the contract to build a $4 billion crude refinery in Uganda. And, the Bechtel Corporation is building a $3 billion expressway in Kenya.
But Rauch-Mannino stresses that Prosper Africa presents an opportunity for small and mid-sized companies as well.
"We are in talks with a small, female-owned tea company, and other small and minority-owned businesses," Rauch-Mannino said. "The opportunities are across the board."
The alternative, warns the Trump administration, is to allow the predatory practices of China and Russia to take hold, and produce no lasting growth for the people of Africa.
In June, Mark Green, Administrator for The United States Agency for International Development (USAID), speaking in Mozambique, discussed why the U.S. approach is the better one.
"By some estimates, Africa will need 18 million new jobs per year for the next 20 years just to match these new entries into the job market," Green said, speaking in Maputo, the nation's Capital city, at the Corporate Council on Africa Conference. "So, can government create these jobs? Even if they could, I doubt they would be exciting opportunities that those young Africans dream of."
"In terms of help from the outside, will those opportunities come from authoritarian donors? Most of the time, their help looks more like predatory financing than honest-to-good assistance. A mortgaged future instead of a springboard to economic vibrancy, shackles instead of self-reliance. But, we're here because we know there's an answer. There is a way. It's the path that led to the South Korean miracle, the Indian miracle, and so many others. Private enterprise is the single most powerful force on Earth, lifting lives and building communities."