American Rescue Plan One Year Later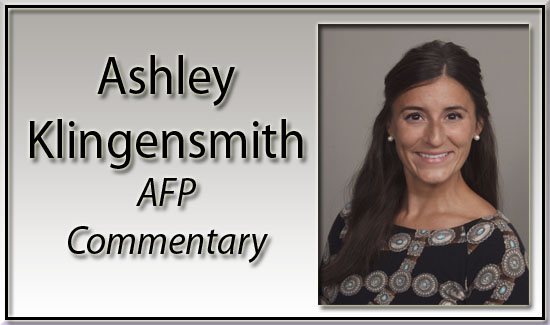 The tone for historic levels of reckless spending was set early in the Biden Administration, the President signing his first major piece of legislation, the American Rescue Plan Act, hereafter ARP, on March 11, 2021.  It passed along party lines and by a razor thin margin.  This was nearly $2 trillion in new spending.  One year later, Americans for Prosperity is asking, are we getting our money's worth?  The legislation was designed to strengthen the weak economy, end the pandemic, open schools and to ensure COVID tests were widely available to anyone at anytime.
Let's start with employment and the economy.  In February, 2021, the nonpartisan Congressional Budget Office (CBO) projected that the U.S. economy would add 6.25 million jobs by the end of the year.  The White House said that the "American Rescue Plan" would add an additional 4 million jobs — for a total of 10.25 million created — despite the inclusion of $246 billion to pay people not to work.  Instead, the economy grew by just 6.1 million jobs — fewer than if Congress had rejected the proposal.
What we all know and feel is that inflation is back and seemingly here to stay.  The  CBO projected that inflation would "[rise] gradually over the next few years," climbing above 2 percent after 2023.  Economists like former Clinton/Obama official Lawrence Summers warned that the ARP could "set off inflationary pressures of a kind we have not seen in a generation." And indeed, it reached 6.8 percent before the year was out – the highest level in nearly 40 years. Inflation is expected to remain around 7 percent for at least the next few months.
What about the COVID tests ARP promised to make readily available?  The ARP provided more than $12 billion to expand coronavirus testing and "help schools reopen," and the administration announced $10 billion in state testing grants immediately after it was signed. But the Food and Drug Administration delayed approval of home tests, and the White House only recently announced the purchase of 500 million tests — only a little more than one per American. As the Omicron wave passes, those tests may no longer be needed, whenever they are ready. As AFP Senior Fellow of Fiscal Policy Kurt Couchman noted, "wasting money has become standard procedure."
Now, it's up to each of us to bring accountability to those members who voted for this wasteful spending.  We've just launched a six-figure campaign targeting lawmakers who voted for trillions of dollars in new spending and who continue to call for trillions more despite the harm this wasteful spending has caused. We ask them to pivot and instead focus on reforms that will reduce waste, improve health care, and boost wages and economic growth.  Two lawmakers from Pennsylvania round out the list of 13:  Rep. Conor Lamb (PA-17) and Rep. Matt Cartwright (PA-08).  As an organization centered around action, we ask each of you listening to visit our action center, www.americansforprosperity.ivolunteers.com and sign the letter entitled "Tell Congress to STOP the SPENDING SPREE!"
Our gratitude abounds for your steadfast partnership in helping to transform the institution of government toward one more limited in size and scope and one more accountable to the people.  I'm Ashley Klingensmith, State Director with Americans for Prosperity-Pennsylvania.  Find us on Facebook by searching @PAAFP and on Twitter by searching @AFPPennsylvania.
Ashley Sisca Klingensmith | State Director | Americans for Prosperity – PA
m: 412.915.1551 | e: [email protected] | @AFPPennsylvania