Amid Pandemic Public Education Must Fundamentally Change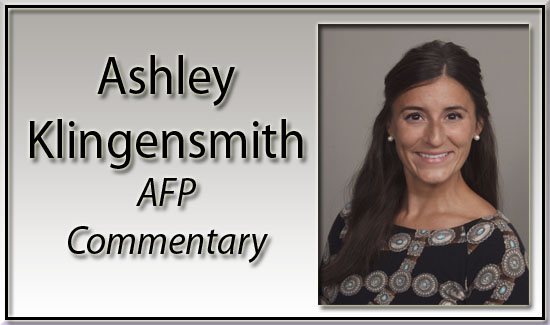 There have been several themes throughout the COVID-19 pandemic that could apply to the manner in which society's key institutions – business, government and community – have adapted.  Arguably, the most pronounced theme across each of these entities has been transformation.  We've seen our general assembly figure out how to change rules and implement remote voting within days of the issuance of the state's stay-at-home order.  We've seen businesses alter nearly every standard operating procedure to continue to safely serve the public while keeping staff employed.
We've seen communities come together for one another through caravan drive-by baby showers and birthday celebrations to continue to be together while literally staying apart from one another.  Why should we expect anything less from the key institution of education?  Every state, every local community and every family deserves the flexibility and ability to respond to schooling differently in the age of COVID-19.  Those districts and families impacted by the pandemic, should each have the ability to chart their own course of action for education that is dependent upon their unique set of variables.  A May USA Today article noted that nearly one-in-five teachers may not return to schools, and an incredible 60 percent of parents are considering at-home learning options.  Embracing every potential avenue to get students back on track is all of society's obligation.
A few policy solutions to consider are one: providing funding resources directly to families, via education grants, stipends, or family-directed education accounts to help pay for courses, devices, connectivity, tutoring and other forms of learning as chosen by parents. Two:  creating safer, smaller schools for in-person learning through staggered schedules, reimagining when and where the school day takes place, and partnering with community organizations to allow for continued learning.  And three:  providing schooling credit for learning, wherever it occurs, through policies that allow students to earn course credit for learning opportunities that take place outside of their main school, including online or in-person, at places like Boys & Girls Clubs, 4H, music lessons and after-school clubs.
And five fast ideas that can be implemented are one:  distance learning reciprocity to allow students to enroll in online courses/programs approved by other districts and states.  Two:  the permanent removal of top-down federal regulations, including standardized tests, arbitrary seat time requirements and other top-down federal mandates.  Three:  rethink professional development through educator-directed training. Many educators have expressed being unprepared to meet today's teaching challenges, especially in online settings. PD dollars should be shifted to educators to allow them to seek out the training they feel they need to better-serve students.  Four:  when it is safe to do so, allow teachers to offer mini-classrooms or micro-school settings to instruct and remediate students. Directly fund teachers from the state based on student enrollment in programs they offer.  Five:  provide school-level financial control to school leaders and unbundle funding formulas so funds follow students to the school, course, or provider where they are learning. Almost all funding formulas envision a world where a child is in one school for a specified number of hours, days, weeks, and months.
Here in PA, we have an opportunity to pass Representative Clint Owlett and Senator Judy Ward's legislation that would enact an ESA program which would use CARES Act funds.  Parents with school age children (K to 12) would receive funding in an account to offset educational costs. These ESAs could only be used by families for students' education-related needs like tutoring, online classes, curriculum, tuition, counseling, and services for students with special needs.  House Bill 2696 and Senate Bill 1230 deserve the support of every member of the legislature and you should encourage your member to both support and cosponsor the bill which is referred to their chambers respective Education committee.
New Hampshire Governor Sununu just announced scholarships from CARES Act money.  States all across the county are taking action.  Pennsylvania needs to expeditiously follow suit.  You can find and like us on Facebook by searching @PAAFP and find and follow us on Twitter by searching @AFPPennsylvania.  I'm Ashley Klingensmith, State Director for Americans for Prosperity-Pennsylvania.