Anatomy of a Shocking GOP Victory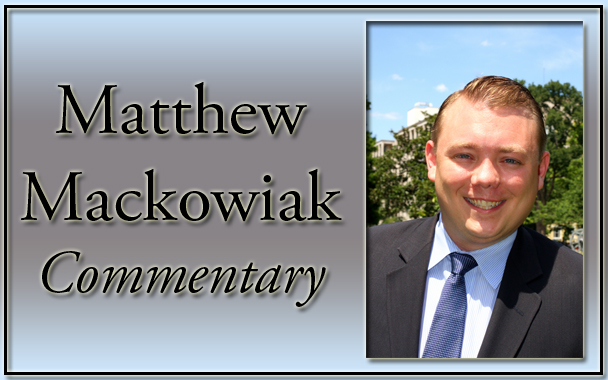 Republican candidates are wondering what the midterm political environment will mean for hundreds of contested federal, state and local races in six weeks' time.
Perhaps a special election this past Tuesday offered some clues — and a playbook for Republican success.
Three years ago, a group from San Antonio that included the godfather of the Bexar County GOP, Jim Lunz, and former Bexar County Judge and state Sen. Cindi Krier went down to Atascosa County to meet a former Game Warden, Pete Flores, with two local families: the Knowltons and the DuBoses. Together, they tried to convince him to undergo a Kamikaze mission by running for State Senate in a heavily Democratic seat.
In Flores' modest home in Pleasanton, Texas, located in the Eagle Ford, they began persuading him to run against incumbent State Senator Carlos Uresti (D-Helotes). Over time, he agreed.  At the time, none of them could know what that this initial meeting would lead to a historic election victory and a winning model for Republican candidates across the country in their bid to defy history and maintain control of Congress.
Pete Flores ran for State Senate in 2016, at a time when Hillary Clinton would win that district by 12 percent. Two years earlier, Greg Abbott carried the district by 0.1 percent on the way to a landslide election victory as Governor.
In Flores' 2016 bid, few gave him a chance. But he ran because someone needed to step up and he felt convicted to do so. Pete was tired of the corruption of the "patron" system in South Texas that had lasted generations, and he wanted to do his part to change it.
With low name identification and limited funds, Uresti defeated Flores 56 percent to 40 percent, but Flores earned more than 97,000 votes on a bare-bones campaign. And he made an impression with the people of South and West Texas.
Soon there were rumblings that Sen. Uresti could face an indictment for corruption, and indeed he did, and the trial ended with his conviction on 11 felony counts. After needlessly delaying the inevitable, Uresti resigned and Texas Republican Gov. Greg Abbott called an emergency special election for July 31.
Eight candidates filed. Three Republicans, including Flores, as well as three high-profile Democrats: Former Congressman and former State Texas Democratic Rep. Pete Gallego and current San Antonia Democratic State Reps. Roland Gutierrez and Tómas Uresti, the brother of Carlos.
Experts were confident no Republican could win.
But after earning the support and help of several major players, including Texas Right to Life and Texas Republican officials Sen. John Cornyn, Lt. Gov. Dan Patrick, Sen. Ted Cruz and Gov. Greg Abbott, the GOP rallied around Flores before the July 31 election occurred.
Flores was in third place through the early vote, but he won an astounding 48 percent of the votes cast on July 31, pushing him not only into the runoff but earning him first place with 34 percent. Gallego would earn 29 percent, and Gutierrez ended up with 24 percent, missing the runoff.
Gutierrez and Gallego combined to spend more than $650,000 in that first round. Conversely, the Flores campaign spent only $50,000, choosing to deploy its limited resources primarily into two strategic areas: a solid cable buy on Fox News across the district and radio ads on a range of urban and rural radio stations with conservative audiences.
Despite that first-place finish, experts in San Antonio and Austin were convinced Gallego could not lose the runoff.
Flores would often hear the same arguments regurgitated:
"It's a 60–40 district."
"If you add the Gallego and Gutierrez votes together, it's more than enough for Gallego to win."
"Gallego has 100 percent name identification."
But the Flores campaign believed.
I joined the campaign as the general consultant in May. Having known Pete since early 2017, we bonded over this opportunity and from the beginning, we both believed he could win. Together, with some incredibly committed campaign staff and volunteers, we all worked nonstop for six months to prove we could make history and win this State Senate seat.
The September 18 runoff began, and we had a path to victory, which was laid out on Aug. 6 (six days after the first round ended) in a strategy memo.
What was our strategy?
First, grow our vote from 9,000 to at least 15,000, aim for a tie in pivotal Bexar County, and run up our margins and raw votes in four of the next five largest counties (Medina, Atascosa, Uvalde and Frio).
Over the next eight weeks, with the valuable assistance of the Abbott and Patrick campaigns, as well as our partners and volunteers, we would make more than 100,000 phone calls, knock on more than 30,000 doors, raise more than $350,000 and the candidate visited all 17 counties by driving more than 7,000 miles in his Ford F-150 truck.
How did we win? We carried out our plan. We ultimately earned more than 23,000 votes and won by a margin of 53-47 percent. Gallego grew his vote from 7,500 to more than 20,000, but it was not enough.
There are several lessons that we learned in this David vs. Goliath scenario that should be applied to the current midterm election.
We used the pro-life position to attract Hispanic support. Senate District 19 is a majority Hispanic district. Gallego's pro-choice position was out of step with thousands of voters. We have not yet analyzed everyone who voted, but we believe Flores won an unprecedented amount of Hispanic support, including from Hispanic Democrats.
Flores was an outsider running against the ultimate insider. Pete Flores served the State of Texas for 27 years as a game warden, and for much of that time he represented the communities in this district. He retired from state service as a Colonel overseeing statewide law enforcement for the Texas Parks and Wildlife Department, with significant management and budget responsibility.
Contrast that with Gallego, who epitomized a career politician who had been on every ballot for the last 11 elections.
Flores did not shy away from difficult subjects or awkward conversations. He went to Democratic areas. He listened to voters' concerns. He broke bread with them.
This is something Congressional Republicans must embrace. They cannot duck town halls or constituent meetings for fear of making a gaffe. They need to be well versed on the issues and know how to communicate them to the voters.
Pete would often say a phrase in Spanish that I will translate here in English: "Face time makes miracles." Many of the places Flores traveled to had never seen their Senator, Carlos Uresti.
Flipping a district that Hillary Clinton won by 12 percent was not easy, but it was also not impossible. We created a game plan and we did not stray from it.
The lesson from this Senate District 19 victory is this: Republicans can win this fall if they develop a unique strategy, raise enough resources, work extremely hard, earn meaningful help from allies, and execute their strategy.
If Pete Flores can flip a 60–40 district in the middle of a "blue wave," then no Republican has an excuse. Go win your race.
Matt Mackowiak is president of Austin, Texas, and Washington, D.C.-based Potomac Strategy Group. He's a Republican consultant, a Bush administration and Bush-Cheney re-election campaign veteran and former press secretary to two U.S. Senators.