Andrew Lewis Joins Lincoln Institute Board of Directors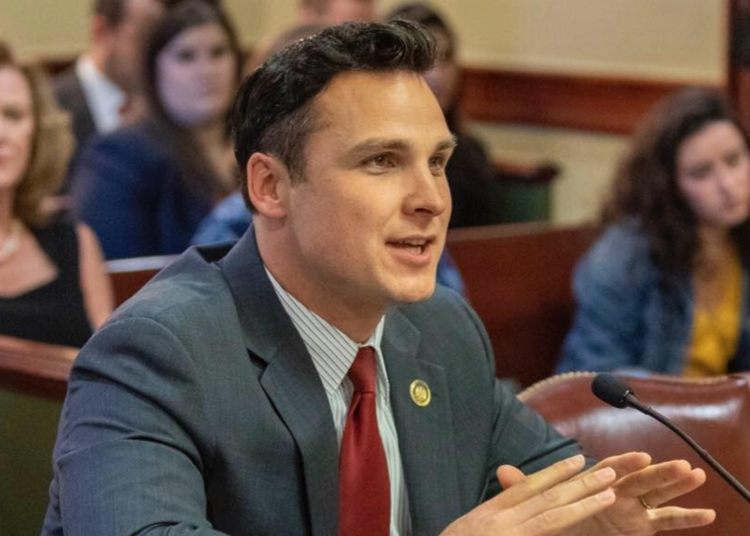 (Harrisburg, PA) – Andrew Lewis, who served two terms in the Pennsylvania House of Representatives representing portions of Dauphin County, has been elected to the Board of Directors of the Lincoln Institute of Public Opinion Research, Inc. The Lincoln Institute is a 501c3 non-profit educational foundation primarily focused on pro-growth economic and business climate issues at the state and national levels.
Andrew is involved in his family business, the BiiLT Contracting Group based in Lower Paxton Township, and serves on the executive leadership team at Berks Homes, a regional home builder headquartered in Berks County. A decorated combat veteran who then served in the Pennsylvania Army National Guard, Andrew was elected to two terms in the Pennsylvania House of Representatives serving from 2018-2022 where he fought to empower parents with more freedom of choice in their children's education.
After graduating high school – and before joining the family construction business – Andrew enlisted in the Army, where he served for almost 10 years on active duty. He spent 15 months in Iraq as a scout during the troop surge in 2007 and 2008. Subsequently, Andrew was selected to become an Army counterintelligence agent and was assigned to South Korea for a two-year tour.
At the age of 23, Andrew was appointed special agent in charge of his counterintelligence team in Korea, overseeing all counterintelligence operations for his assigned area.
After two years in Korea, he was nominated by the Department of Defense to serve at the White House Communications Agency, where Andrew served as both an assistant presidential communications officer and as chief of the agency's Information Security Branch.
During his nearly decade-long service on active duty, Andrew was rated "among the best" – the highest possible rating – on every one of his annual noncommissioned officer evaluation reports during his service and was honorably discharged from active duty in 2015.
Andrew went on to serve in the Pennsylvania Army National Guard for five years, where he taught as an instructor at the Cavalry Scout Advanced Leaders Course. During his military service, Andrew received four Army Commendation Medals, the Joint Service Commendation Medal and the Combat Action Badge.
Andrew put himself through college on the GI Bill, and he holds a bachelor's degree in political science from Thomas Edison State College, a graduate certificate in public policy from Liberty University, a master's degree in legislative affairs from George Washington University, and a master's of business administration from Temple University.
He and his wife, Ranae, live in Lower Paxton Township, where they are raising their three sons: Jeffrey, Jason and Jeremy. Andrew contributes his time to numerous local causes, including Veterans of Foreign Wars, the American Legion and the Chamber of Commerce. He continues to create jobs in our community as a local business owner in the construction industry.
Andrew believes in a "government of the people," where public officials serve the citizens and not themselves. To restore these principles, he continues to be a vocal advocate for term limits, spending reform and government transparency. Andrew has also refused to enroll in a taxpayer-funded pension.
The Lincoln Institute of Public Opinion Research, Inc. was founded in 1993 to promote the ideals of free market economics, individual liberty, and limited government through the conduct of public opinion research and related educational outreach projects. The Lincoln Institute conducts the semi-annual Keystone Business Climate Survey and produces the weekly half-hour syndicated public affairs radio programs American Radio Journal and Lincoln Radio Journal. (www.americanradiojournal.com and www.lincolnradiojournal.com)
Complete information on the Lincoln Institute of Public Opinion Research, Inc. can be found at www.lincolninstitute.org and its companion website www.patownhall.com.