Audit Complete, But Mystery Surrounds Flawed Business Waiver Process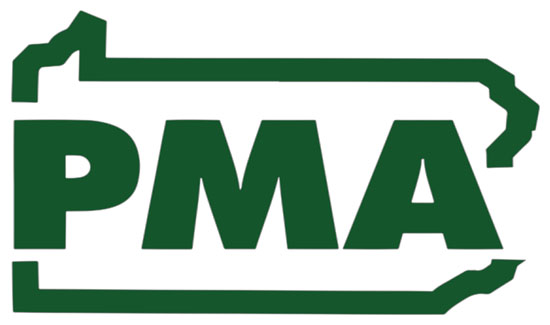 Key elements of the disastrous business waiver process implemented by Gov. Tom Wolf's Department of Community and Economic Development (DCED) at the start of the pandemic remain unknown even after the completion of a performance audit by the state Auditor General's office.
At a Tuesday press conference, Auditor General Timothy DeFoor said that his office could not determine who within DCED was deciding which businesses were permitted to open after Wolf's March 2020 order, shutting down all but department-deemed "life-sustaining businesses," or how the department developed its confusing, frequently changing waiver guidance.
"We were not given that information," DeFoor said in response to a reporter's question.
From the outset, PMA President & CEO David N. Taylor, and other Pennsylvania business leaders, have condemned the secrecy around DCED's draconian shutdown measures – among the harshest of the 13 states that did not follow the less restrictive federal guidelines.
"We commend General DeFoor for his conclusions and recommendations given the limited information his office had to work with," Taylor said. "We still need to hold the Wolf Administration fully accountable for arbitrary decisions that wrecked businesses and brought unnecessary hardships to the lives of thousands of workers and their families."
What DeFoor did find was, "a flawed process that provided inconsistent answers to business owners and caused confusion."
"While the pandemic certainly presented some unique challenges, the process was hastily assembled on the fly, unevenly administered, and should be reformed before anything like it is ever used again," DeFoor said.
DeFoor also noted that the administration's guidance for determining whether a business was life-sustaining, first issued on March 19, subsequently changed nine more times between March 21 and May 28, 2020. And the frequently asked questions document intended to guide businesses was revised 14 times.
"While these changes were somewhat understandable in light of the evolving circumstances, they certainly contributed to the confusion felt by the business community," DeFoor said.
About one-third of the 42,380 total waiver applications came from businesses that were notified that a waiver was not even required for them to remain in operation, his office also found.
As part of the audit, DeFoor's office reviewed 150 of the waiver applications received by DCED.
Auditors said the final responses issued to 103 of the waiver requests they reviewed appeared reasonable, but questioned the responses issued to 45 of the applications.
"The results of some of these questionable responses had real-life negative consequences to businesses that should have been able to operate but instead were notified that they had to close," DeFoor said.
Auditors also reviewed the response timeframe for 148 of the 150 sampled applications. They found initial decisions were issued for those applications within a range of one to 28 days, with an average of 5.7 days. It appears the other two applications were not issued a response.
"When the future of your business may be hanging by a thread, waiting even just a few days for an answer can feel like an eternity," DeFoor added. "The delays were stressful — not only for business owners but for their employees and families as well."
DeFoor also noted businesses that worked through legislative offices or trade organizations received quicker responses from DCED, but he stopped short of saying that lobbyist influence helped businesses secure waivers.
He said that consistent, clear guidelines with more transparency involving stakeholders, including the business community, would eliminate the need for interjecting lobbyists in the process should Pennsylvania get hit with such an extreme emergency again.
The arbitrary nature of shutdowns was particularly difficult for smaller businesses; in some communities those ordered to close were pitted against direct competitors allowed to remain open.
"Unfortunately, the Auditor General's report further validates what small business owners had known to be true for the last 18 months," NFIB PA State Director Greg Moreland said in a statement. "At the outset of the pandemic, there was no plan. The executive branch, through a flawed waiver process, unilaterally dictated which businesses could remain open. This process was ripe with confusion, lacked consistency, and provided absolutely no transparency or expectations for business owners. Small businesses suffered during this process while their competitors were allowed to stay open. The General Assembly must take immediate action on the recommendations of the Auditor General's report to ensure our small businesses never experience this again."
Back in April, the Commonwealth Foundation released the results of a study into the economic impact of the pandemic, and the Wolf Administration's response to it.
The study found a 16.1% decline in personal income from Q3-Q4 of last year — the worst nationally according to the U.S Bureau of Economic Analysis.
"This likely reflects massive Q2 job loss due to prolonged shutdowns," said the Foundation's Directory of Policy, Elizabeth Stelle.
Pennsylvania also had the 2nd most business closures in 2020, "giving the state a large hill to climb to recovery." And the state had the highest black unemployment rate in the second half of last year.
More is likely to be uncovered on this topic, but it's certain that legislative action will be required to ensure this never happens again.