Auditor General Says Wolf's Waiver Rules 'Flawed Process'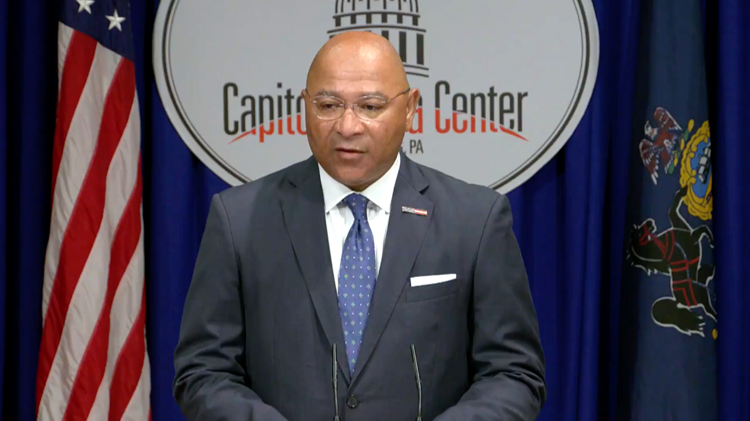 (The Center Square) – In the early months of the COVID-19 pandemic, when a large percentage of Pennsylvania's economy was shut down under Gov. Tom Wolf's emergency orders, one of the flashpoints for debate was the Department of Community and Economic Development's process for issuing waivers so that some businesses could stay open or reopen.
According to some business owners and lawmakers, the department's process was inconsistent, with some businesses getting the OK to reopen while competitors in the same market and industry were rejected.
A report Tuesday from Pennsylvania Auditor General Tim DeFoor looking at the department's waiver process seems to support those accusations.
"This audit revealed a flawed process that provided inconsistent answers to business owners and caused confusion," DeFoor said in a news release accompanying
the report
. "While the pandemic certainly presented some unique challenges, the process was hastily assembled on the fly, unevenly administered and should be reformed before anything like it is ever used again."
At issue was the Wolf administration's assertion that only "life-sustaining" businesses would be allowed to be open during the time period when many states were issuing emergency orders that largely shut down their economies in the spring of 2020.
Businesses were directed to apply for a waiver if they thought they met the criteria, but many complained that they received rejections that didn't provide sufficient explanation.
Lawmakers who took issue with DCED's actions sought more insight into the department's decision-making process. During a February 2021 budget hearing, during which he faced withering criticism from committee members, DCED Secretary Dennis Davin said he stood by his agency's decisions.
"At that point in time, the virus was still ravaging the world," Davin told lawmakers. "We're going to stand behind what we did."
But according to DeFoor, the department was constantly changing its criteria for waivers, updating documents on its website nine times between March 21 and May 28, 2020.
"While these changes were somewhat understandable in light of the evolving circumstances, they certainly contributed to the confusion felt by the business community," DeFoor said.
DeFoor's predecessor, Democrat Eugene DePasquale, issued
a similarly scathing analysis
 of the DCED program in October 2020, saying the "waiver program appears to be a subjective process built on shifting sands of changing guidance."
Under DeFoor, a Republican, auditors reviewed 150 waiver request responses and agreed with DCED's decision in only 103 instances. For 45, auditors felt DCED had made the wrong call, and two of the requests evidently didn't get a response from the department.
DeFoor shared recommendations for avoiding such an outcome in the future, including adhering more closely to federal guidelines and making more of an effort to ensure a transparent process.
"When the future of your business may be hanging by a thread, waiting even just a few days for an answer can feel like an eternity," DeFoor said. "The delays were stressful – not only for business owners but for their employees and families as well."
Greg Moreland, Pennsylvania state director for the National Federation of Independent Business, criticized the Wolf administration following the release of DeFoor's report Tuesday, saying DCED officials had "no plan."
"Small businesses suffered during this process while their competitors were allowed to stay open," Moreland said. "The General Assembly must take immediate action on the recommendations of the Auditor General's report to ensure our small businesses never experience this again."