Avoid a Rush to Judgement in the Fight Against Evil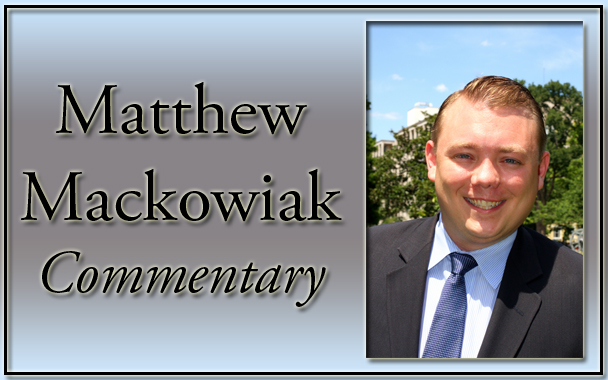 The horrific news that more than 30 people were senselessly murdered over this past weekend in El Paso and Dayton has deeply affected all of us. These are acts of domestic terrorism that cannot be explained or understood.
The families of the victims are experiencing sudden grief and unimaginable loss. Our hearts break for them.
In response, it is appropriate for policymakers to consider whether changes to existing laws would prevent future mass shootings.
If there were an easy solution, it would have already presented itself.
Broken homes, divisive rhetoric, mental health and many other factors all contribute to why these incidents happen over and over again.
Mass shootings are complex. Each is unique. If a shooter leaves a manifesto, as he did in El Paso, it can provide an explanation for why they acted. If they don't, it can take investigators weeks or months to try to piece together a motive, and there may never be a definitive answer.
If the policy goal is to prevent future mass shootings, then the first step is to understand how these shootings happened.
Policymakers need to understand how the weapons used in the rampage were acquired, if they were acquired lawfully, if warning signs were missed, and if any additional steps can be taken.
One thing is abundantly clear: Our courageous law enforcement neutralized the shooters in Texas and Ohio with amazing speed and precision. In El Paso, officers responded in six minutes, and the shooter surrendered without further incident. In Dayton, the shooter was shot and killed in less than 30 seconds.
The El Paso shooter's beliefs are particularly troubling. He apparently wanted to kill as many Hispanics as possible, choosing to drive 10 hours from suburban Dallas to El Paso, a city on the U.S.-Mexico border that is 84 % Hispanic.
Texas Land Commissioner George P. Bush has said that we need to specifically target "white nationalism terrorism" and I agree.
The domestic threat from white supremacists is real. They are organizing on darknet sites like 8chan. FBI Director Christopher Wray recently cited this threat in testimony before Congress.
If our law enforcement agencies need additional tools to identify, target and arrest white supremacists who are plotting violent attacks, then Congress should move quickly to provide those tools. We should make no distinction between foreign terrorism and domestic terrorism.
There has been additional discussion of creating a national grant funding program for states that pass "red flag" laws, which would allow for judges to hear evidence about a person if they are a threat to themselves or others. The due process standard must be high in these cases, because the Second Amendment treats gun ownership as a Constitutional right.
The Dayton shooter's example provides an interesting case study, to judge from what we have learned of his troubled past.
Would a "red flag" law have prevented him from acquiring a semi-automatic gun? He was expelled from a school for having a "kill list" and threatening a girl with rape and murder.
Partisans and gun control activists like to claim that the federal government never does anything after mass shootings, but two recent examples run counter to that.
After the June 2015 Charleston church shooting, it became clear that the shooter should not have been able to legally purchase a gun. In this case, the background check should have blocked his attempt to buy a firearm, but the system failed. A bipartisan group of legislators came together to pass the "Fix NICS Law," to prevent the system from failing in the future.
After the Las Vegas shooting two years later, where a mass murderer used a bump stock to effectively transform a semi-automatic gun into a fully automatic weapon, the Trump administration used an executive order to outlaw bump stocks.
Even after the twin shocks of the weekend, sweeping changes are unlikely in the near term. This will be unacceptable to some.
It is hard to pass legislation in Congress, and in the U.S. Senate you need 60 votes to overcome a filibuster. Any law requires a presidential signature. These facts will require compromise to achieve the bipartisan majorities that can bring lasting change.
Congress and the Trump administration would be wise to study what happened here, seek advice from experts, and thoughtfully move forward in a bipartisan way to pass legislation that President Trump will sign.
Incremental progress may be unsatisfying, but it is the only way forward on especially divisive and difficult issues.
 Matt Mackowiak is president of Austin, Texas, and Washington, D.C.-based Potomac Strategy Group. He's a Republican consultant, a Bush administration and Bush-Cheney reelection campaign veteran and former press secretary to two U.S. senators.
———————————————————–
Matt Mackowiak
President
Potomac Strategy Group, LLC
AUSTIN: 807 Brazos St, Ste 408, Austin, TX, 78701 | office: (512) 469-9090 | fax: (512) 532-0999
WASHINGTON: 1238 Wisconsin Ave, Suite 401, Washington, DC 20007 | office: (202) 350-2647 | fax: (202) 318-8590
Twitter: @MattMackowiak
Podcast: "Mack on Politics"
(iTunes, Google Play, Stitcher, MackOnPolitics.com)
Texas tipsheet: MustReadTexas.com
Firm website: PotomacStrategyGroup.com
———————————————————–