Awarding 'No Stars' to Governor Wolf's Performance as Captain Veto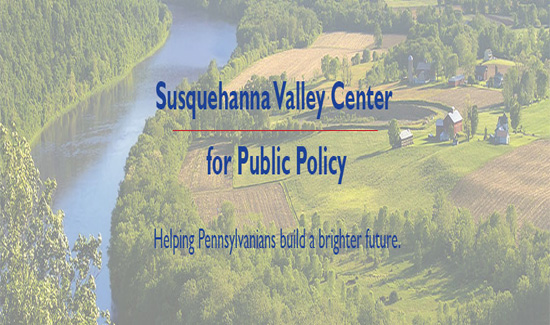 In my experience, every governor dating back to Milton Shapp has had extended periods of rocky relationships with the General Assembly.  Shapp's is a special case, as legislative relations in his second term absolutely cratered, despite substantial Democratic legislative majorities.
Through five decades, it did not matter whether the governor was Republican or Democratic, conservative, moderate, or liberal, a landslide winner or a squeaker victor.  It did not matter whether the General Assembly was same party, opposing party, or split control.  Nor did the state of the economy, the condition of the roads, the pressure for reform, the outrage of taxpayers, or other issues of concern change the dynamic.  The nature of checks and balances and the intensity of political competition for capturing credit and assigning blame are simply not designed to make governors and legislators harmonize like the Mormon Tabernacle Choir.
Check the comparative starting points.  Think about former tough-on-crime prosecutor Dick Thornburgh coming in with a Democratic legislature still Shapp stained.  Think about boulder-on-his-shoulder Bob Casey coming in with a Republican-controlled state Senate sorely chafed and belligerent over Scranton's campaign choke.  Think about Tom Ridge coming in with an ostensibly allied Republican legislature, yet for a while being nicknamed one-term Tom.  Think about Ed Rendell defying the conventional wisdom that someone from Philadelphia could not be elected governor, and then having to face a very hostile Republican legislature not predisposed toward the city or its champion.  Think about Tom Corbett coming in with a Republican legislature, some of whose members he had just successfully prosecuted and put away.  None of these leaders was overly fond of the legislative class for disparate reasons, but they each managed to find their way to get big things done.
Tom Wolf complains mightily about the strident legislative opposition he faced since taking office.  When you review the historical record, he probably walked into the least challenging situation in the modern era.  Nothing in his election marked him as a firebrand or extremist, the sort of person given to attracting foes like he has magnets in his pockets.  Yet, somehow, his manner and methods have deprived him of the landmark legislation his predecessors were able to achieve.  His calling card is the veto.
For a governor who is allergic to good faith negotiating, and who does not have to confront a veto-proof General Assembly, casting a veto is not a difficult exercise.  His challenge is rote: Send me something other than what I want, and if we are not under the gun of a severe deadline, I am happy to issue one of my fill-in-the-blank veto messages.  Under these circumstances, promiscuously deploying the veto power is not a deliberate, thoughtful, or heroic action.  Tom Wolf uses political piety to disguise his extreme partisanship and petulance.
With a year left in his term, Governor Wolf is starting to legacy shop.  Clearly, his propensity to veto and his record of zero legislative overrides are things he is quite proud of.  But the arrogance and insincerity of it all became clear when his spokeswoman recently chalked it up to "Republican incompetence."  Let us be charitable and say that such a characterization is utter claptrap.
It is easy to come up with an example of a veto that is an affront to health care and antithetical to the broad public interest.  The subject was a telemedicine bill.  Badly needed by health care providers even before the pandemic raised the stakes, this bill had been negotiated and augmented for years.  It featured bipartisan input, enjoyed bipartisan support, and had utility in urban, suburban, and rural areas of the commonwealth.  There was a lengthy list of professional organizations and community groups backing the bill.  There was nothing superficial or insensible about this measure.  It provided workable solutions for knotty difficulties such as insurance coverage and reimbursement.  It found a path through the thicket of professional standards of practice and accountability.
The stated reason for the veto was a provision that prevented a woman from getting abortion products without seeing a doctor.  There is a large swath of Pennsylvanians who think this provision is common sense.  After two legislative sessions, it was the price House Republicans insisted on.  On the balance sheet of health care professionals and consumers, this restriction is a minor matter in comparison to the sweeping provisions of the core measure.  Then Captain Veto struck again.  If he wanted to argue he was sticking to his principle, he is quite free to do that.  But to say that he was representing the broad interests of the commonwealth is a misreading of the landscape.
This is by no means an argument the General Assembly is innocent of sending him occasional partisan slop.  There are a few bills where the governor would have been derelict in policy had he signed them.  It is only natural for state legislators to try to find a bypass around the brick wall of veto.
Realizing he faces Last Chance Saloon on his priorities, Wolf has submitted an extravagant state budget proposal.  His sympathizers are moaning that elements were declared DOA before any detail emerged.  Why should this be any surprise?  The same old rhetoric wrapped around aggressive spending with only theory to go on is something that Pennsylvanians have refused to buy for seven years.
As things stand, his legacy is going to be defined by missed opportunity.  With inflation and rising energy prices, his remaining chances for any state infrastructure package evaporated.   This should have been a solid foundation on which to erect a reputation for getting results.  Instead, he forfeited his chances on a quixotic pursuit of a severance tax.
A succession of previous governors of firm principle proved able to make concessions to do tough deals and accomplish big legislation in the public interest of Pennsylvania progress.  The string looks to end with a wallow of stubbornness miring both ends of the state Capitol.  Sad story.  Depressing ending.  Thumbs' down in the review rendered by many citizens.
David A. Atkinson, Associate of the Susquehanna Valley Center for Public Policy. He served 35 years on the Pennsylvania Senate Staff.
Nothing contained here should be considered as an attempt to aid or hinder the passage of any legislation before the General Assembly.
The views expressed here are those of the author and not necessarily those of The Susquehanna Valley Center for Public Policy.
717-471-3513 – [email protected] – www.susvalleypolicy.org