A Bad Day in the Courts, a Cloudy Future Outlook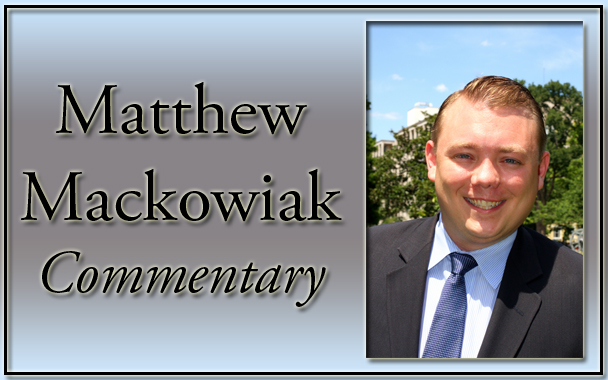 Tuesday's news hurricane made landfall around 5 p.m. EDT.
For President Trump, it must have been disorienting.
First, his former campaign chairman Paul Manafort was found guilty on eight of 18 felony charges, all for crimes that occurred before he worked for Mr. Trump for two months as his campaign chairman.
Then the news broke that the president's former personal attorney, Michael Cohen, often called a "fixer," would plead guilty to eight counts in a deal with prosecutors in the Southern District of New York, forcing him to serve jail time for around five years but helping him avoid a much longer sentence.
Most consequentially, Cohen confirmed in his allocution — a formal statement made to the court by the defendant before sentencing — that he was reimbursed for paying hush money to one of Mr. Trump's mistresses in the closing weeks of the 2016 campaign "by the candidate."
This part of the story led to charged language on cable TV and generated newspaper headlines around the world.
George Washington University law professor Jonathan Turley said Mr. Trump now was officially an "unindicted co-conspirator" and The New York Times' A1 headline read, "Pleading guilty, Cohen implicates president."
Harvard law professor emeritus Alan Dershowitz made an interesting point, though: "You don't become an unindicted co-conspirator if your action is lawful, even though the action of the other person is unlawful."
There is no way to pretend that Tuesday was a good day for Mr. Trump. And we still do not know precisely just how bad it was. But let's consider a few factors.
First, the Manafort conviction does not threaten Mr. Trump personally or appear to connect in any way to the Russian election-meddling/collusion investigation. Manafort was found guilty of five counts of tax fraud, two counts of bank fraud and one count of failure to disclose a foreign bank account. These are serious charges and all Americans should be pleased that our justice system is punishing this individual.
However, the guilty verdicts prove nothing about Russia, collusion, conspiracy, campaign finance violations, or receiving material support from a foreign government. It proves Manafort — not the president — was breaking the law in his earlier career as a lobbyist.
Manafort should have never been brought on as campaign chairman. His shady business record was widely known in Washington and New York. As I tweeted, a 21-year-old on Google could have uncovered enough evidence in 10 minutes to remove Manafort from consideration for a top post on a presidential nominee's campaign. That said, Manafort had worked in Republican politics for years and was considered an expert in convention floor fights, which the Trump campaign was worried about at the time.
Cohen's plea deal is far more threatening to his former client. But there are issues there too.
Daniel Goldman, former prosecutor in the Southern District of New York, offered some insight on MSNBC on Tuesday night: "The big surprise here is that [Mr. Cohen] did not flip. This is not a cooperation agreement. This is a standard plea agreement … He did not agree to cooperate with the government in any meaningful way by testifying down the road."
Mr. Goldman continued by suggesting that New York prosecutors may be waiting until after the midterm elections to secure Cohen's cooperation.
The lawyer's credibility will be an issue going forward, and the Trump legal team has signaled its central message will be that Cohen is an admitted liar and a terrible lawyer. The legal battle may become "he said, he said."
One additional factor: Mr. Trump's legal team is prepared to argue that Mr. Trump made the reimbursement for the hush money as a father and husband, not as a candidate. Trump lawyer Rudolph W. Giuliani has said that Mr. Trump would have made the payment whether the campaign was going on or not. This will test the limits of campaign finance law.
I have been wondering about this: If a candidate cannot make a hush payment in the closing days of a campaign, can an accusation be made against a candidate in the closing days of a campaign? Karen McDougal, one of the women alleging an affair with Mr. Trump, wanted to sell her story and by doing so she would have hurt a political candidate. Does that matter?
Tuesday's news brings more questions than answers, just 75 days before the midterms.
Mr. Trump remains in some legal jeopardy. Exactly how much, we do not know.
Matt Mackowiak is president of Austin, Texas, and Washington, D.C.-based Potomac Strategy Group. He's a Republican consultant, a Bush administration and Bush-Cheney re-election campaign veteran and former press secretary to two U.S. senators. His "Mack on Politics" podcast is available on iTunes, Google Play, Stitcher and on WashingtonTimes.com.