Balance of FY 2020-2021 State Budget on Governor's Desk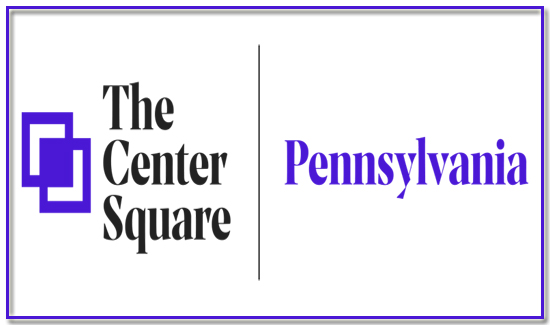 (The Center Square) – Pennsylvania legislators handed Gov. Tom Wolf a seven month spending plan on Friday – pieced together by federal pandemic aid and accounting tricks that some Democrats begrudgingly supported in hopes of more congressional relief on the horizon.
"This is not the budget we wanted," said Senate Minority Leader Jay Costa, D-Allegheny. "It's not a budget that provides enough assistance to those struggling with the economic woes caused by COVID-19. But it is a budget that reflects the crisis that we are in."
The roughly $11 billion measure completes a partial $25.8 billion budget passed without much fanfare in May meant to sustain government operations through Nov. 30. Legislators used $1.3 billion in CARES Act money they socked away in the spring to help fill the $3 billion deficit, carved by reduced tax revenues amid ongoing economic restrictions, and moved about $500 million from other state accounts to carry the government through June 30, 2021. Democrats had hoped to use the federal funds for direct relief to child care centers, front line workers, hospitals, restaurants and other hard hid industries.
Costa said keeping state government programs operable and preventing "massive furloughs and layoffs" took precedence. But it's certainly not an ideal plan either, he said.
"Using that money to balance the budget is a missed opportunity that leaves many in need," he said. "We also left millions of dollars in transportation projects unfinished in a time where our infrastructure needs work."
Rank and file Democrats in both chambers, however, called the plan irresponsible and refused to lend their support.
"Despite a proposal offered by Senate Democrats to allocate remaining CARES dollars to small businesses, child care, hazard pay, public safety, higher education, hospital assistance, emergency utility assistance and food security, House and Senate Republicans made the deliberate choice to fold that money into the general fund instead," said Sen. Maria Collett, D-Montgomery. "Why, when Republicans constantly paint themselves as such a friend to small businesses and first responders, do they keep making choices that leave them out in the cold?"
Rep. Jake Wheatley, D-Allegheny, said the minority party proves too eager to accept "crumbs" from GOP leadership over fear of receiving nothing at all – a dynamic he finds tiring and unproductive.
"It's yet another case of those in the state Capitol who fail to understand or care about what's best for our residents and are only thinking of their own interests," he said. "What happened to the belief that, during times of difficulty, we work together to come up with ideas and solutions and collaborate? Instead, there's a push toward actions that are short-sighted and short-termed."
Some rank and file Republicans shared in the disappointment, too. Dauphin County Rep. Andrew Lewis – one of 17 GOP members in the House who voted against the plan – agreed the "irresponsible" plan increased spending with one-time federal relief that wouldn't be there next year, leaving behind a bigger deficit to fill.
"Pennsylvanians deserve an honest and fiscally responsible budget that doesn't put them at risk for tax hikes in the future," he said.
Senate Majority Leader Jake Corman, R-Centre, argued that using the CARES money makes the best of a bad situation by preventing tax hikes or public borrowing – two things he said residents want to avoid at all costs.
"We have passed a balanced budget that stands up for taxpayers and will help us move our economy forward," he said. "Just as Pennsylvanians have worked to live within their budgets, we too focused on finalizing a budget that would continue to serve our residents without asking them for more of their hard-earned dollars."
House Majority Leader Kerry Benninghoff, R-Centre, described the $35.5 billion overall spending plan as a "feat" that holds the line on taxes, public borrowing or substantial cuts – an outcome that was inconceivable in May.
"Our total spending plan ensures Pennsylvania's schools remain fully funded, our public health and community safety agencies have the resources they need to keep people safe during this global pandemic, and our most vulnerable populations remain protected," he said.
Wolf did not release any official statement on the budget as of Saturday, but spokesperson Lyndsay Kensinger said Friday the administration worked with the General Assembly to finalize budget ahead of Nov. 30 in order to prevent layoffs and furloughs.
"The governor will continue to advocate for federal funding to support recovery efforts at the state and local level, including additional funding for Pennsylvania municipalities and the restaurant industry," she said. "We need our federal leaders to step up and provide Americans with the support they desperately need."