'Ballot Harvesting' video Draws GOP Outrage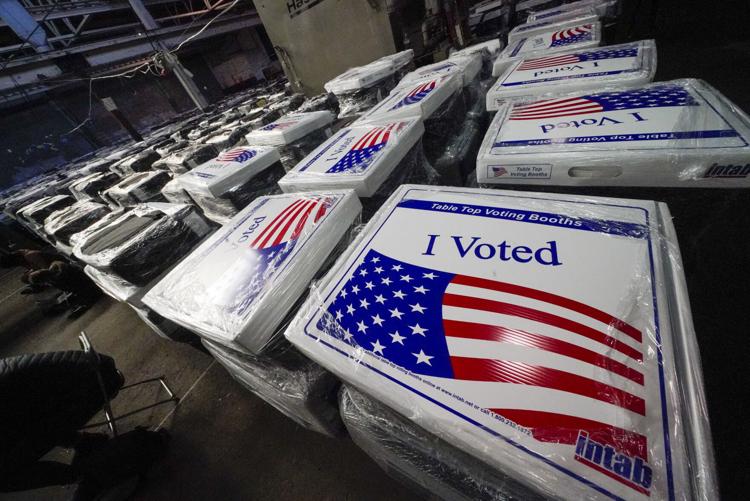 (The Center Square) – A video that shows an unidentified man allegedly stuffing multiple ballots into a drop box in Scranton during the May primary election elicited criticism from state Republican lawmakers this week who say it illustrates the security flaws they want to address.
Lackawanna County Commissioner Chris Chermak obtained the security footage through a right-to-know request and shared it during a board meeting last week, according to the Allentown Morning Call.
Chermak, a Republican, has long said ballot drop boxes pose a security risk. His Democratic board members agreed that what the video showed was improper, but they said it didn't prove the votes were fraudulent or miscounted, according to the newspaper.
Under state
law
, only an individual voter can return a completed ballot, unless given written permission to submit on behalf of a person with disabilities. Otherwise, possessing someone else's ballot is a second degree misdemeanor, and conviction can carry a two-year prison sentence and a $5,000 fine.
Senate President Pro Tempore Jake Corman, R-Bellefonte, said Monday the story only fuels mistrust in Pennsylvania's voting system. Many Republican lawmakers, Corman included, said their offices have been inundated with phone calls and emails from residents concerned about the security of mail-in voting and other modernization practices adopted in late 2019.
"If someone did this on camera in broad daylight, there is no telling what someone might do when proper surveillance is not in place," he said.
Rep. Seth Grove, R-York, said his bill – the Voting Rights Protection Act – that was vetoed by Gov. Tom Wolf in June would have prevented incident. The proposal placed operational limits on drop boxes that included monitoring and recorded video that would be made publicly available for up to two years.
The governor vetoed Grove's bill because it required voter identification in each and every election, but Democrats in general said many of its other provisions – including monitored drop boxes – are too onerous, impractical and expensive.
Grove reintroduced the bill in September after Wolf softened on voter ID, though it remains to be seen if his administration will negotiate a deal this time.
Corman said Monday he hopes the man in the footage can be identified so that the "truth about what happened that day" can be found.
"The fact that the sheriff's office acknowledges they do not have the time or manpower to review this video shows how important it is for the General Assembly and the governor to ensure our election system is secure," he said. "It is critical for lawmakers and the governor to work together to fill the gaps in the system and restore faith in our elections."
A bill pending in the Senate State Government Committee would also require continuous monitoring of drop boxes.