Barnette, Williams, Bartos to Headline PLC October Briefing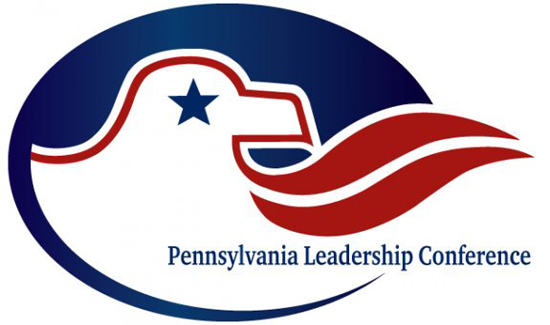 (Harrisburg, PA) – This year's Pennsylvania Leadership Conference October Briefing will be held on Friday, October 26, 2018 in King of Prussia, PA and will feature political commentator Kathy Barnette, Jonathan Williams from the American Legislative Exchange Council (ALEC) co-author of the Rich States/Poor States report, and Republican Lieutenant Gubernatorial candidate Jeff Bartos. Americans for Prosperity-PA will present a session on effective activism.
The PLC October Briefing is being held for the first time ever outside of Harrisburg and will take place at the Crowne Plaza in King of Prussia.  WFYL-AM is co-sponsoring the gathering of conservative activists which will include a morning briefing, noon luncheon, and afternoon seminar.
The afternoon seminar presented by Conversations on the Culture is entitled Issues that Women Care About and will include a keynote speech and panel presentation.
Announcement of the 2019 Pennsylvania Leadership Conference featured speaker will be made during the briefing. The 30th anniversary conference will be held April 5-6, 2019 at the Radisson Penn Harris Convention Center in Camp Hill, PA.
The Pennsylvania Leadership Conference is the premiere gathering of public policy conservatives each year in the Keystone State.  It is the largest and longest-running of the state-based conservative conferences regularly attracting a long list of conservative elected officials, scholars, journalists and activists for two days of speeches, panel presentations, workshops and networking.
Registration for seating at the PLC October Briefing is now open at www.paleadershipconference.org.
Kathy Barnette appears regularly on national TV and radio. Her conservative, Christian, common sense voice resonates in today's society.  She is a veteran, former adjunct Professor of Corporate Finance, sought after conference speaker as well as conservative political commentator.  Kathy served her country proudly for ten years in the Armed Forces Reserves where she was accepted into Officer Candidacy School.  Her corporate career includes working with two major Wall Street firms, She sat on the board of a pregnancy crisis center for five years, She is a wife and mother who home schools her two children.
Jonathan Williams is the Chief Economist and Vice President for the Center for State Fiscal Reform at the American Legislative Exchange Council (ALEC), where he works with state policymakers, congressional leaders and member of the private sector to develop fiscal policy solutions for the states. Williams also co-authors Rich State, Poor States: ALEC-Laffer Economic State Competitiveness Index with Reagan economist Dr. Arthur Laffer and Stephen Moore. Prior to joining ALEC, Williams served as staff economist at the nonpartisan Tax Foundation, authoring numerous tax policy studies.
Jeff Bartos is a proven business and community leader who was born and raised in Berks County. In November 2017 he joined the Scott Wagner for Governor team as the Lieutenant Governor candidate. In an era where the opioid crisis is devastating Pennsylvania families and family-sustaining jobs remain in short supply, Scott and Jeff are focused on restoring hope and opportunity for all Pennsylvanians. At town halls and meetings across the Commonwealth, Scott and Jeff are promoting economic policies that will help make the staples of a middle class life – home ownership, healthcare, and education – more affordable. They are also fighting for every child in Pennsylvania to have the opportunity to attend an outstanding school of their choice."
Registration for seating at the PLC October Briefing is now open at www.paleadershipconference.org.