Bi-Partisan Coalition Pushes Free Speech Protection Act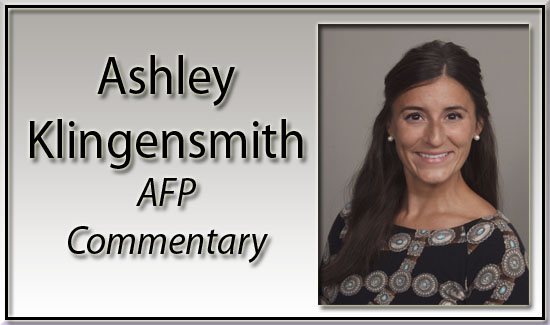 By Ashley Klingensmith
What brings the Director of Gov't Affairs of the PA News Media Association, the Legislative Director of the American Civil Liberties Union (ACLU) of Pennsylvania and the State Director of Americans for Prosperity – Pennsylvania together?  The fierce defense of the First Amendment and the protection of free speech.  We are going to be working as a team of three organizations to ensure the advancement of House Bill 95, Lebanon County Representative Russ Diamond's Free Speech Protection Act, commonly referred to as Anti-SLAPP legislation.
In a January press release, Rep. Diamond began with the following quote from The Friends of Voltaire: "I disapprove of what you say, but I will defend to the death your right to say it."  Strategic Lawsuits Against Public Participation (SLAPP) are complaints filed to intimidate individuals and deter them from speaking out in public forums.  The threat of costly, long-term litigation has been used to silence whistleblowers, journalists, and political protestors.  Examples of SLAPP suits range from restaurant owners threatening defamation suits against customers who leave negative review on a website and developers suing citizens protesting the use of eminent domain in their neighborhood.
In Philadelphia, Joe Schiavo, then vice chair of the former Old City Civic Association's zoning committee, was sued after telling developers that they needed to closely follow the city's zoning rules stipulating how to convert historic neighborhoods into commercial investment opportunities. Last year, Tom Lloyd, a Florida resident, was sued by a veterinary practice over a negative Yelp review, resulting in more than $25,000 in legal bills.  He's not alone.  A few years ago, a Colorado couple was sued by a flooring company after leaving a negative review on Yelp and that couple reportedly racked up a whopping $65,000 in legal fees.
Even sexual assault victims have been subjected to SLAPP suits in an attempt to silence from going public with their accusations.  The true purpose of a SLAPP is to chill free speech and to deter or silence critics by burdening them with mounting a legal defense requiring a significant expenditure of both time and financial resources, even when the plaintiff knows he or she cannot prevail on the merits of the case.
So, how does this affect you?  If you find yourself hauled into court by what you believe is a SLAPP, Rep. Diamond's legislation would give you the right to file a special Motion to Dismiss to ask the judge to declare that your speech is constitutionally protected. If the judge agrees, the lawsuit is quickly killed and you will be awarded attorney fees, costs and damages related to the SLAPP. The bill also contains a "SLAPP-back" provision which allows legitimate plaintiffs to proceed with legitimate claims. As such, the bill only targets frivolous lawsuits against free speech for swift dismissal.
With nearly 3 dozen co-sponsors, this legislation has bipartisan support from members in the most urban to most rural parts of the Commonwealth supporting it.  It was referred to the House Judiciary Committee in January and we are thrilled that a hearing has been scheduled for December 16th, where we will share the necessity to pass this legislation during our testimony.  Notably, a companion bill has been introduced by Senators Farnese and Argall, Senate Bill 95, which was referred to the Senate Judiciary Committee in February.  A diverse group of members are supporting this bill too, superseding the often political and ideological divides that exist in the realm of public policy.  So, what can you do?  Tell your representative and senator to pass HB95 and SB95 to make it easier for Pennsylvanians to participate in civic life by supporting these strong and necessary anti-SLAPP bills.  31 states have already done so, and Pennsylvania should be next.
Bottom line, this legislation will protect Pennsylvanians's from SLAPP suits by doing three things:  first, allowing judges to dismiss SLAPP suits that target constitutionally protected speech; second, requiring courts to adjudicate the suit within a reasonable period of time; third, allowing judges to award attorney's fees and costs to the victim of a SLAPP suit to deter future frivolous litigation.
To find us on Facebook, search @PAAFP and on Twitter by searching @AFPPennsylvania.  I'm Ashley Klingensmith, State Director for Americans for Prosperity-Pennsylvania.
Ashley Sisca Klingensmith | State Director | Americans for Prosperity – PA
m: 412.915.1551 | e: [email protected] | @AFPPennsylvania