Biden Administration Undermines American Energy Leadership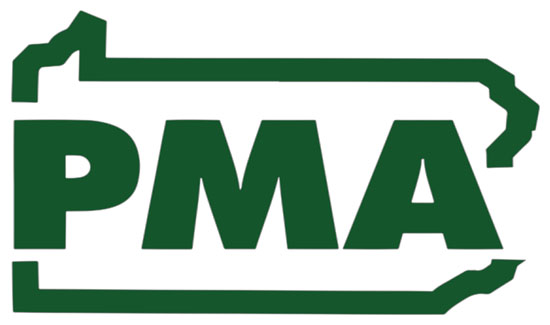 On Wednesday, January 27, President Joe Biden announced a moratorium on new oil and gas leases on federal land.
The ban strikes a direct and devasting blow to the economies of numerous states but will also damage all domestic industries that depend on American energy leadership. The American Petroleum Institute estimates the moratorium would cost some 18,000 jobs in Colorado, 33,000 in Wyoming, and 62,000 in New Mexico by next year.
What's more, all states will also lose hundreds of millions of dollars of mineral royalties that are shared by the feds, the Wall Street Journal noted in an editorial warning of the impending ban: "Oil and gas revenue accounts for 20% of New Mexico's budget. Downstream suppliers like fracking sand mines in Wisconsin and steel manufacturers in Pennsylvania would also be hit."
This loss of state revenue comes as legislatures are scrambling to balance state budgets amidst a global pandemic.
The Biden ban is part of war on greenhouse gas emissions the 46th President declared on his first day in office. Energy industry leaders and organized labor had no chance to argue or explain before the newly inaugurated President signed an executive order killing the Keystone XL pipeline project and with it more than 10,000 family sustaining jobs, including many in the skilled trades and industrial unions.
The project, which would run crude from oil sands in Canada to U.S. refineries on the Gulf of Mexico, was just one in a blitz of executive actions by sacrificing American energy jobs to appease a base group of climate extremists. Other actions include: effectively freezing new fossil fuel investments on private lands; signaling even more job-killing regulations by rejoining the Paris Climate Agreement; reinstating the "Interagency Working Group on the Social Cost of Greenhouse Gases;" and in a direct hit closer to home, delaying a vote by federal regulators on the PennEast pipeline, a plan to ship affordable natural gas from Northeast PA to New Jersey while creating thousands of high-paying hard-hat jobs.
Biden's first moves as President reveal his top priorities, which bodes ill for Pennsylvania's role as a global energy leader, says PMA President & CEO David N. Taylor.
"Since the OPEC embargo in the 1970s, Americans have yearned for energy independence," Taylor said. "Now that we have finally achieved that impressive goal – strengthening America on the world stage by becoming a leading energy exporter – the new administration in Washington wants to throw it all away. Pennsylvania's best chance for broad-based, sustained economic growth will come from maximizing the shale gas revolution, which President Biden now seeks to snuff out."
These early decisions also set the stage for geopolitical instability as United States global energy leadership is diminished. We now face the reality of returning to the days of again looking towards a hostile and unstable Middle East for traditional energy. Or we risk economic ruin as we await the often repeated promise of the development of competitive green energy, which, if it ever happens, brings with it an additional, abhorrent downside: China has cornered the global market on polysilicon used in the manufacture of solar panels, and Bloomberg News reports that "a consulting firm called Horizon Advisory has found signs that major Chinese polysilicon manufacturers are using forced labor from the Uighur Muslim minority in Xinjiang Province."
Stopping development of the Keystone XL was indefensible when then-President Barack Obama did it after his own State Department clearing the project five times. It is economic sabotage to do it now as we emerge from a pandemic that has crushed millions of jobs. Besides the more than 10,000 construction jobs lost, Biden's order wipes out jobs for American steel workers who were set to manufacture the pipe.
"In revoking this permit, the Biden Administration has chosen to listen to the voices of fringe activists instead of union members and the American consumer on Day 1," Mark McManus, the general president of the AFL-CIO-affiliated union, said in a statement. "Let me be very clear: When built with union labor by the men and women of the United Association, pipelines like Keystone XL remain the safest and most efficient modes of energy transportation in the world."
The project even gave Biden political cover: Keystone XL would have provided $10 million for a "green job" training fund, $500 million for indigenous suppliers and jobs, and 100 percent renewable power to operate the pipeline. But the pipeline has become, as Rich Lowry of National Review wrote, a "hate totem for the left."
Now Pennsylvania businesses and workers are concerned that the PennEast pipeline could be targeted next. The day before the inauguration, the Federal Energy Regulatory Commission postponed a vote on the project.
PennEast represents a nearly $1 billion investment that will "lower energy costs, make businesses more competitive, and power our regional economy for decades to come."
The region would have saved at least $1.32 billion on gas and electric bills had PennEast been in service, based on an analysis of the 2013-2014 ($893 million) and 2017-2018 ($435 million) winter seasons, according to Concentric Energy Advisors.
At the same time, the project would have generated over $1.6 billion in economic growth, created 12,160 direct and indirect jobs, and lowered electric and natural gas bills for homes and businesses, thereby positioning the region for long-term economic growth.
In just his first week, President Biden has destroyed thousands of high-paying jobs. More losses are likely to follow. Biden has ordered his agencies to review all his predecessor's environmental policies, including auto and appliance emissions and land and species protection. The economic impacts from his executive actions alone could go deeper and last far longer than anything we suffered during the pandemic.