Biden: Safer, But Not a Risk Free Bet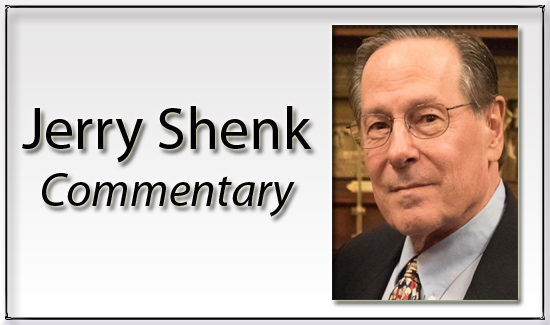 The New York Times' staff apparently includes at least one experienced gambler.
In a Times post-Super Tuesday item entitled "Democrats Decide That Joe Biden, as Risky as He Ever Was, Is the Safest Bet," Matt Flegenheimer reported that Biden "emerged as the if-everyone-says-so vessel for tactical voters who think little of Sen. Bernie Sanders and fear that his nomination would mean four more years of President Donald Trump."
Gamblers know that even their "safest" bets sometimes lose, so the Times headline hedges as though its writer suspects that Biden, although "safest" compared to other options, may just be a less-bad loser.
History's presidential landscape is littered with the electoral remains of "safe" choices, including Republican failures Gerald Ford, Robert Dole, John McCain and Mitt Romney. Democrat losers Al Gore, John Kerry and Hillary Clinton were all "safe" choices, too. If nominated, Biden could even the party count.
Biden's campaign was on life support before the South Carolina primary until Congressman James Clyburn, one of South Carolina's most prominent black figures, resuscitated it with an impassioned eleventh-hour endorsement that effectively undermined avowed-socialist Bernie Sanders' chances there and fueled Joe's Super Tuesday surge, during which Biden surpassed, albeit inconclusively, Sanders' committed convention delegate votes.
The Times piece continues, "…any suggestion that Biden is now a risk-free option would appear to contradict the available evidence."
Indeed.
After public memory of Super Tuesday fades, he will still be the same Joe Biden with the same political, medical and family histories. Party elites may judge him preferable to their weaker alternatives – for now – but Joe suffers – literally, in certain cases – from fatal weaknesses of his own.
Biden's primary prospects remain imperiled by public comments concerning Social Security and his votes on trade, bankruptcy, criminal justice and authorizing military force in Iraq, among others. Obama-era deportations haunt his campaign.
After ending his 1988 presidential campaign and appearing intermittently since, Joe's history of plagiarism has popped up again. The Washington Post reports that Biden's campaign has stolen material from advocacy groups and presented it as staff work.
During Biden's vice-presidency, members of his family were enriched through suspect business deals with Ukraine, China, Costa Rica, Iraq, Kazakhstan and Russia, "coincidences" opposition researchers will probe for corruption.
Personally, Biden routinely exhibits an inability to physiologically/psychologically cope with fatigue, stress, illness and/or old age. Protective media excuse Joe's lapses as "gaffes," but professional diagnosticians and people who have observed similar behaviors in elderly family members see early symptoms of age-related dementia.
In 2016, while Democrats settled on "safe" Hillary Clinton, Donald Trump upset conventional wisdom to win the Republican nomination and the presidency. Now, Bernie Sanders' supporters point to Trump's success as the "new" conventional wisdom, while establishment Democrats, still attached to "conventional" conventional wisdom, are falling in line behind another "safe" insider for whom there is little genuine enthusiasm. No one has ever described Joe Biden as "inspirational."
In truth, both Bernie and Joe are gambles, so both factions can lose. One way or another, both probably will.
https://www.pottsmerc.com/opinion/jerry-shenk-democratic-elites-all-in-on-senescence-v-socialism/article_dc054d02-6249-11ea-92a3-d765ea3414e0.html