Bills to Strengthen Protections for Crime Victims Advance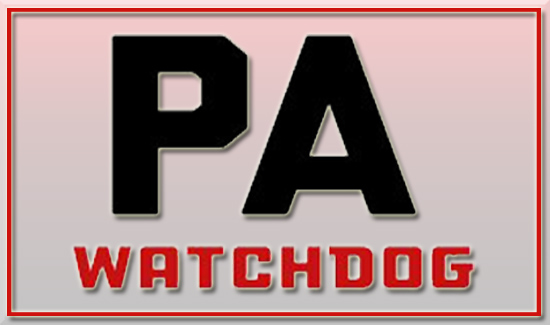 Pennsylvania's House and Senate each passed a series of bills Tuesday designed to strengthen protections for crime victims when cases proceed through the legal system.
While both sets of legislation sailed through their respective chambers with strong bipartisan support, there was a bit of debate in the House as Democratic Rep. Greg Vitali noted that two of the bills were opposed by the American Civil Liberties Union.
Vitali arose to speak briefly against House Bill 503, which would extend Pennsylvania's Tender Years Hearsay Exception to also apply to those with intellectual disabilities or autism. Hearsay, or testimony in court to the statements of another person, is generally inadmissible in criminal courts, but an exception currently exists for children younger than age 12.
The sponsor of HB503, Rep. Garth Everett, R-Muncy, said that the bill would give a voice to individuals who are often marginalized when crimes are committed against them.
"There's many who have intellectual disabilities who are often targeted as victims, just because they're unable to confront their accusers," Everett said on the floor of the House. "And this will provide that community with the safeguards to make sure that those abusers are brought to justice."
But Vitali argued that the legislation would deny defendants an opportunity to clear their name by seeing their accuser face-to-face as provided in the U.S. Constitution.
"I have concerns with any provision which weakens the safeguards put in our criminal justice system to ensure that an innocent person is not convicted," Vitali said.
Vitali's opposition to House Bill 505 was along similar lines. The proposal from Rep. Rob Kauffman, R-Chambersburg, seeks to expand the list of crimes that are subject to the Tender Years Hearsay Exception to include crimes such as "serious sexual offenses."
"We have certain provisions in our system of justice that make sure that an accused, an innocent person isn't wrongfully convicted," Vitali argued. "You know, things like face-to-face confrontation, the statute of limitation, proof beyond a reasonable doubt, and so forth and so on. This bill erodes that essential face to face confrontation requirement, which is a truth-finding mechanism in our … criminal justice. We should be very careful when we erode these safeguards."
The bills nonetheless received wide support, with HB503 passing on a vote of 186-11 and HB505 by a 193-4 margin.
Virtually identical bills that were voted upon in the Senate on Tuesday each passed unanimously. Sen. Dan Laughlin, R-Erie, 
in a statement
 after 
his equivalent
 of HB503 passed, pointed to the difficulty that intellectually disabled individuals may have in communicating their thoughts in a stressful situation.
"[P]redators are more likely to target people with disabilities or severe autism because they know these victims can be easier to manipulate or may have difficulty testifying later," Laughlin said. "These victims should not be made to suffer more because they cannot necessarily communicate effectively in court."
The Senate equivalent of Kauffman's bill was sponsored by Sen. Lisa Baker, R-Dallas.