Bipartisanship Isn't An Excuse for Bad Policy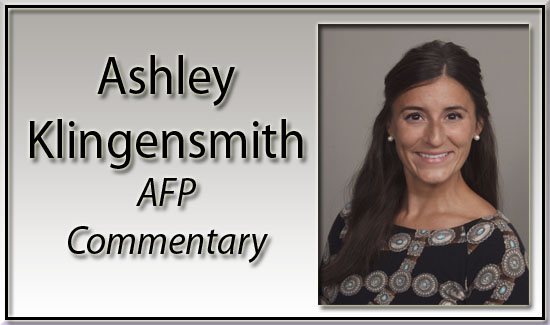 Bipartisanship cannot be an excuse for bad policy.  Throughout the past month, we've heard members of both parties tout the extraordinary feat they've accomplished in finding consensus on legislation.  Yet, what we know is the Senate has passed a $1.2 trillion bipartisan infrastructure bill that serves as what both Leader Schumer and Speaker Pelosi the step toward passing the larger $3.5 trillion reconciliation budget package.
What does that mean Americans end up footing the bill for?  Instead of President Biden's $4 trillion American Jobs and American Families Plan package, we'll be spending nearly $5 trillion.  If this sounds like a raw deal, your intuition is spot on.  As an August 8th Politico piece put it, "Pelosi and Schumer have devised a two-track process to enact as much of Biden's domestic agenda as possible, pledging that the bipartisan infrastructure bill will only advance if it is married to the party-line legislation that will spend as much as $3.5 trillion on climate change action, paid leave policies and health care expansion."
What can we do now, as this train rolls, in part, from the Senate to House?  We can make members as uncomfortable as possible.  Throughout August recess we must meet them where they are:  the district.  Whether they're at town halls, parades, or county party picnics, it's up to each of us to continue to apply pressure.  We have several one-pagers you can print and deliver to members or their staff.  If you email us at [email protected], we'll be happy to get them to you straightaway.
We have been advocating an alternative approach to the command-and-control top-down policies embedded in these bills.  Washington should absolutely change the way we maintain and modernize infrastructure, but that requires meaningful reforms to clear barriers, streamline approvals and spend smarter – little of which is included in these monstrosities.  In discussing alternatives with members, we've noted many federal rules are often outdated and overly burdensome, with a disproportionate burden for small business owners and regressive impacts on the most vulnerable Americans. Decades of regulatory accumulation, with unnecessary or duplicative rules and requirements piling one of top of the other without any meaningful review of their impact or efficacy, can undermine economic growth and result in unintended consequences. As a recent essay put it, building things – whether skyscrapers, wind turbines, roads, bridges, apartments, schools, ventilators, or hospital beds – is "how we reboot the American dream" after COVID-19.
There are a number of barriers for individual employers and workers finding ways to contribute to federal infrastructure and recovery projects and this red tape often includes lengthy reviews by regulatory agencies. When federal dollars or approval are involved, these regulatory hurdles can stop projects altogether through endless delays, years of litigation, and thousands of pages of paperwork. These reviews can add a decade or more to key construction projects and, according to estimates from the Texas A&M Transportation Institute, contribute between $87,000 and $1.3 million of cost for every month of delay, depending on the size of the project. A recent study from scholars at Brookings Institution found that these federal reviews and red tape, along with accompanying citizen lawsuits, are a major reason why the cost of building one mile of interstate highway tripled, after adjusting for inflation, between the 1960s and 1980s.
These federal requirements, while well-intentioned, can needlessly hold up important projects, from hospitals to repairs of road and bridges to renewable energy generation to manufacturing facilities for critical products, that would result in health, environmental, and safety progress.  Addressing these barriers and spending smarter is not only what Americans deserve, it's what we expect, and we must continue to be heard by our elected U.S. House members and Senators.
Just a couple of weeks ago on Cavuto, PA Senator Pat Toomey noted, "Inflation is here, it's real.  On an annualized basis, the first 6 months of this year inflation ran over 7% and that's painful.  It's a lot higher than people's wages are growing and people are falling further behind."  People are feeling the effects of Washington spending right now, but imagine the impact and blow of another $5 trillion in tax hikes on the American people.
Outside the beltway, folks are beginning to demand D.C. stops the spending spree.  We're asking each of you listening to visit www.stopthespendingspree.com and sign and share the letter.  We're also asking you to share our social media content when members of the PA delegation are tagged.  You can find us on Facebook by searching @PAAFP and on Twitter by searching @AFPPennsylvania.
We are also asking you to utilize the hashtags #EndWashingtonWaste and #StopTheSpendingSpree.  This will help mightily in ensuring we're able to track the number of contacts in different congressional districts and on a statewide measure.  We thank you for standing in the gap between this congress and the future generations who will be saddled with paying for these dire decisions.
Ashley Sisca Klingensmith | State Director | Americans for Prosperity – PA
m: 412.915.1551 | e: [email protected] | @AFPPennsylvania