'Blue Wave' Won't Reach Texas Shore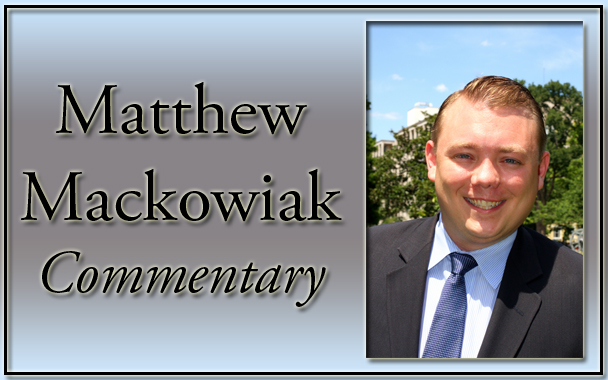 Leading up to Tuesday's Texas primary, there were hundreds of blaring headlines about "Texas turning blue," the every-other-year political head-scratcher about a Democratic resurgence in the Lone Star State that gullible national reporters swallow and regurgitate.
We all remember how Wendy Davis would retake the governor's office in 2014, building off the "Battleground Texas" effort. After raising a Democratic record sum of $35 million, she lost by a larger margin than the Democratic nominee had four years before.
This year's "turn Texas blue" prognostication cited massive Democratic increases through early voting. And to the uninformed observer, the numbers were impressive.
However, GOP primary voters turned out in high numbers on Tuesday, returning balance to the partisan turnout comparison.
Democrats saw a 100 percent increase in primary turnout from four years ago. While that is meaningful, it is not proof that Texas will turn blue.
As Texas Lt. Gov. Dan Patrick put it, "We have been hearing for weeks in Texas and across the country that a great 'blue wave' was coming to Texas. We were assaulted with predictions that our great state is trending Democrat. But the votes have been counted and we know that so-called 'blue wave' never made landfall."
He noted that 1.5 million Republicans "voted and barely a million Democrats turned out. Texas is a bright-red state with an engaged conservative majority who are committed to keeping Texas on a conservative path."
One million primary votes won't win a statewide race in Texas for Democrats.
In the last statewide midterm election in 2014, the Republican statewide candidate with the lowest vote total received just under 2.7 million votes.
Texas Democrats have not won a statewide election since 1994, and they will not break that embarrassing streak in 2018.
If you do not live in Texas, you may not fully appreciate its sheer size and how much it costs to reach voters here. Texas has 30 million people, 21 media markets and costs $1.8 million a week for saturation-level statewide television each week.
Texas Democrats know this, and I suspect they are unlikely to invest major resources here on statewide races that they cannot win. Instead, they are far more likely to focus on three congressional districts and a marginal State Senate district, as well as five or 10 Texas House seats.
What does the Texas primary, the first in the nation this midterm cycle, tells us about November? Not very much.
We already had sufficient evidence that Democrats are more enthusiastic this cycle. In special elections and off-year elections across the country, the Democrats increased their performance nearly everywhere, including winning back some state legislative seats.
Was President Trump a factor in the Texas primary?
Nearly all Republican candidates aligned with the president. He remains popular among Texas Republicans, with support of more than 80 percent. Democrats are energized by their opposition to Mr. Trump in Texas, just as they are in other places.
Specific policy issues have special resonance here, including immigration, trade and infrastructure.
With six months to go before the midterms, the political environment will matter.
Several pieces of data will tell us whether the midterms will become a wave election: Mr. Trump's job approval rating, the "right track/wrong track" polling number, consumer confidence, the state of the economy, as well as the generic congressional ballot.
The message after the Texas primary is twofold: Texas is not turning blue, but Democratic enthusiasm is real.
Matt Mackowiak is the Travis County GOP chairman and president of Austin, Texas, and Washington, D.C.-based Potomac Strategy Group. He's a Republican consultant, a Bush administration and Bush-Cheney re-election campaign veteran and former press secretary to two U.S. senators.