Booming Economy Gives Trump Strongest Argument for Re-election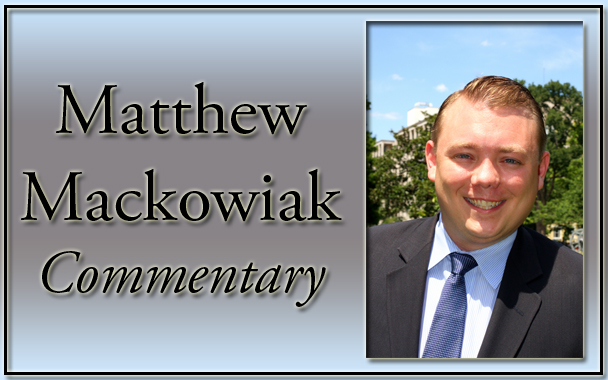 Democrats want to make the 2020 election a referendum on President Trump. Republicans want to make 2020 a choice between Mr. Trump's record of accomplishment and the socialist direction offered by Democrats.
It is important that the Trump reelection campaign make the case that he has delivered on many of his promises, more than 300 by one recent tally.
No president in living memory has delivered more in one term of what they promised than Mr. Trump.
But there may be a limit to that appeal. It may motivate only the president's base, which has been intensely loyal. The question is: Will the base be enough to win reelection?
To expand his vote beyond his base, Mr. Trump has another approach that any incumbent president would be desperate to have: A booming economy.
Consider the record: In just three years, the economy has created seven million new jobs, including one million in manufacturing and construction. Wages are rising for the first time in a decade, and they are rising fastest for lower-wage workers. The Dow Jones and S&P 500 ended the year at record highs, benefiting retirement accounts and pensions for millions of American workers.
A recent Quinnipiac poll found that nearly 75% of those surveyed described the economy as either "good" or "excellent."
That reality is clashing with the absurd message of "economic doom" offered by Democratic presidential candidates.
They pledge to raise taxes, including on middle-class Americans, institute a ridiculous Green New Deal, move toward fully socialized medicine with a "Medicare for All" program, and add hundreds of regulations to scores of industries.
Democrats face the toughest messaging challenge possible: Convincing voters that the strong economy is in fact weak.
The likely final passage of the U.S.-Mexico-Canada trade deal in January and the first-phase trade agreement between the U.S. and China will help agriculture and exports and should lead to additional economic growth next year. Expected low interest rates throughout 2020 that, when combined with strong consumer sentiment, will keep the U.S. economy growing at a time when Europe and China are contracting or slowing considerably.
Democrats have no message on the economy except class warfare. They will promise wealth taxes, which have manifestly failed in Europe, and tens of trillions of dollars in new federal spending.
If Mr. Trump can focus his messaging on the economy every week of 2020, his job approval rating will increase and it will force Democrats to debate the economy, which they do not want to do.
He should be traveling every week to tour factories that have expanded and manufacturing facilities that have come back online to demonstrate how his administration's policies have worked.
On energy alone, the message opportunities are infinite. If Democrats shut down the coal industry, it would cost hundreds of thousands of jobs, decimate coal communities, and lead to unreliable electricity. Contrast that with the current American Energy Renaissance, with the U.S. now one of the world's leading energy producers and a net exporter of crude oil and natural gas. This has led to hundreds of thousands of new jobs in recent years, with future growth as far as the eye can see.
Mr. Trump's base has been with him for three years, through thick and thin. And it may be just enough to win reelection. But for Republicans to win back the majority in the House of Representatives, he needs a sweeping victory. That can be achieved only by winning over independent voters.
By making the 2020 election a choice on the economy, Mr. Trump can win a sweeping reelection with Republican majorities in the House and Senate, and a tremendous opportunity to enact a bold second-term agenda.
Matt Mackowiak is president of Austin, Texas, and Washington-based Potomac Strategy Group. He's a Republican consultant, a Bush administration and Bush-Cheney reelection campaign veteran and former press secretary to two U.S. senators.
———————————————————-
Matt Mackowiak
President
Potomac Strategy Group, LLC
AUSTIN: 807 Brazos St, Ste 408, Austin, TX, 78701 | office: (512) 469-9090 | fax: (512) 532-0999
WASHINGTON: 1238 Wisconsin Ave, Suite 401, Washington, DC 20007 | office: (202) 350-2647 | fax: (202) 318-8590
Twitter: @MattMackowiak
Podcast: "Mack on Politics"
(iTunes, Google Play, Stitcher, MackOnPolitics.com)
Texas tipsheet: MustReadTexas.com
Firm website: PotomacStrategyGroup.com
———————————————————–