Breaking the Poverty Cycle: Medicaid Work Requirements Proposed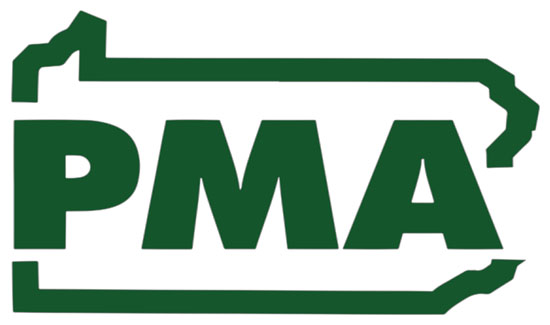 Lawmakers are again gearing up to send Governor Tom Wolf legislation that would not only help break the poverty cycle for many, but also rein in runaway costs in providing health care for the poor. Medicaid is on the verge of becoming the single costliest program in the state budget. The bill, now being drafted in the Senate, would insert a work requirement like those in welfare programs at the federal level and in other states.
"We simply can't afford the pace of the increase in costs anymore," said Scott Martin (R-Lancaster), who along with Dave Argall (R-Schuylkill), plans to introduce the legislation in the coming weeks.
In the past, the reasonableness and fairness of a work requirement has been lost on the governor; he has vetoed work requirements for able-bodied childless adults in each of the past two years, disregarding precedent. In addition, with the Wolf Administration broadening the program in 2015 by nearly 700,000 under Obamacare, the shock to the state's coffers will be even more pronounced as the federal share of those payments drops off in the coming years.
"Back in 1996, President Bill Clinton signed legislation that instituted a work requirement in the federal government's main welfare program [Temporary Assistance for Needy Families (TANF)]" said PMA President & CEO David N. Taylor. "The reform encouraged millions of Americans to move toward financial independence through the dignity of work. By requiring beneficiaries to work, seek work, train for work, or volunteer, the Commonwealth can repeat those earlier successes and help people return to productive life."
Despite cost-saving efforts by the Pennsylvania Department of Human Services, the state's share of the now $28 billion-a-year program remains on a steep upward climb. Increases in costs have been running at over a half-billion dollars each year. Pennsylvania, moreover, spends more per Medicaid recipient than any other state. The program will soon be the most expensive item in the state budget, even higher even than what the General Assembly sets aside for basic education each year.
Martin said that governor has dismissed the past initiatives as inconsequential — only "a handful of recipients" would fall under the new requirements. But Human Services own figures show that nearly a half a million Medicaid recipients are between 18 and 64 years of age, are able-bodied, are not caring for a family member, and are not pregnant. And, Martin says, in this booming economy the work is there for many of them.
"Rather than being a cost for taxpayers, they can actually contribute to the tax base," Martin said.
The Martin/Argall proposal has been criticized by some; Health and Human Services Secretary Teresa Miller called it "a hammer" during recent budget hearings. But it's not only TANF that has a work requirement provision; the federal food stamp program, SNAP, has one as well. And seven states have in the past few years received waivers from the Centers for Medicare & Medicaid Services (CMS) to institute work requirements in their states. Additionally, in April 2018, President Trump signed an executive order that directs federal agencies to expand work requirements for beneficiaries of government assistance programs.
"Everyone who gets up in the morning and goes to work faces some barriers," Martin said. "A work requirement creates the same expectation that everyone else faces."
A statement announcing the coming legislation said that it will, "require medical assistance recipients to meet minimum qualifications to either work, seek employment, attend job training programs, or volunteer in their community in order to receive benefits."
"The requirements would only apply to recipients who are physically able to work. A number of recipients would not have to meet the proposed requirements, including individuals who meet any of the following criteria:
under the age of 18,
over the age of 65,
disabled, pregnant, or incarcerated,
receiving mental health or addiction treatment,
the primary caregiver for someone who is permanently disabled, or receiving hospice care, or is under the age of 6."
"We do not want to place new burdens on people who legitimately are unable to work. We are not trying to drag somebody out of a treatment facility or force great-grandma to work in a coal mine," Senator Argall said. "Work requirements are not callous or mean-spirited. In reality, they will only lead to lower costs to taxpayers and more people climbing the economic ladder and achieving independence and self-sufficiency."
"The longer a person is on the sidelines, the more that person's skills degrade and the harder it becomes to return to the workforce," PMA's Taylor explained. "By meeting the work requirement, that individual is adding a new line on a resume to show to an employer. Whether it is a new job, an active job search, a new skill, or a work experience as a volunteer, it rebuilds the confidence and discipline that person needs to move ahead in life."
Another cost borne by the taxpayers under Medicaid is more concealed. Due to the low reimbursement rates under program, health providers often shift costs to private insurance plans – plans often funded by businesses and their employees.
The federal government started out covering 100 percent of the costs of the great Medicaid expansion under Obamacare. In 2017 the federal share started to drop-off, slightly each year until it reaches 90 percent in 2020 and remains there. Or at least that's the way the law was originally written. Martin warns that Congress could amend the law, placing a lot more of the cost burden on the states.
When Wolf expanded Medicaid in 2015, he rejected a more cost- effective plan devised by the Corbett Administration, which had been approved by CMS. The initial influx of new patients meant into an additional cost of $4.6 billion to taxpayers. That figure will go much higher if Congress changes the state/federal cost ratio.
Governor Wolf will almost certainly be given another chance to help people return to the dignity of work by signing the legislation this time around.