Bryan Cutler Re-Elected PA House Speaker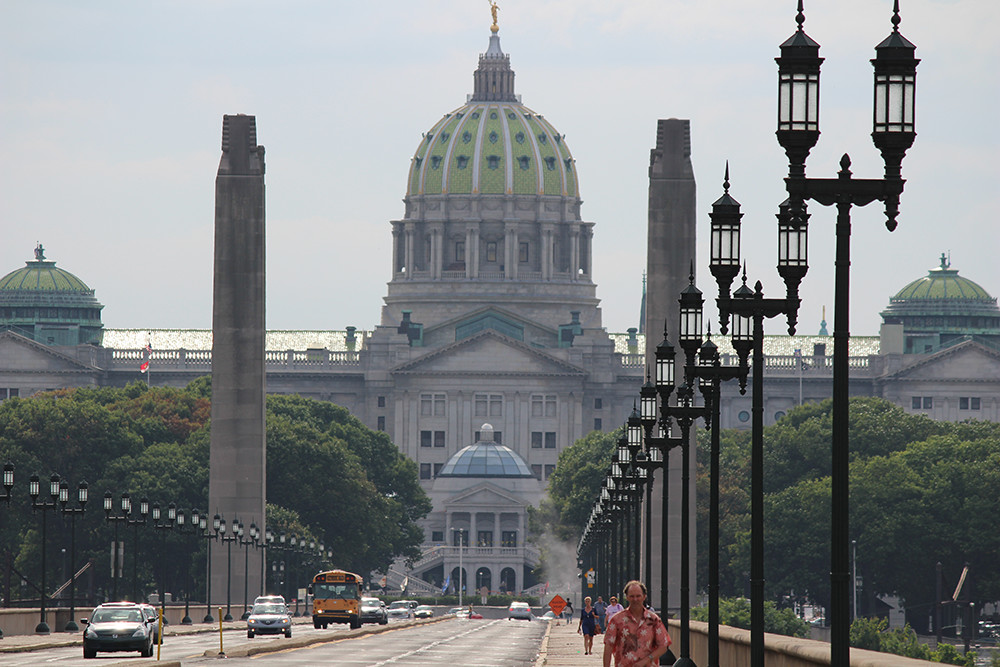 Third speaker from Lancaster County, he begins first full session as speaker
HARRISBURG – Following a confirmation by the majority of members, Rep. Bryan Cutler (R-Peach Bottom) was reelected Speaker of Pennsylvania's House of Representatives.
In remarks from the rostrum upon his confirmation vote, Cutler told his fellow members, "Let us never forget that in a Republican form of government, the sovereign are always the citizens of our beloved Commonwealth. Each day we should individually and collectively work to improve their lives, promote opportunities for earned success, manage their resources with fidelity, and be building for the next generation of learners, workers and families.
Cutler was first sworn in to represent the 100th district in Lancaster County in 2007 and was first elected speaker in June 2020.
 "Your duty to meet that noble goal and effectively represent and serve the people of your district is a heavy one, which is why being a state representative is such an incredible position of trust. And at this time, in this moment, on our watch, the people of Pennsylvania need us more than ever," Cutler added.
Cutler previously served as House majority leader and the majority whip. A lawyer and former X-ray technologist, he has made health care reforms a cornerstone of his extensive impacts in Harrisburg. His legislation last session to establish a statewide health care exchange has already proven to save millions of dollars for health care consumers and state agencies.
 In his address to the House, Cutler reminded the members that since the founding of the Commonwealth, the House has had to manage through many difficult times. In order to address the challenges currently before the state, Cutler said honest, caring, committed and principled leaders who will seek understanding, listen more than they speak, work in good faith and be willing to challenge their own assumptions are what is needed.  He also noted that long-term success will require fidelity to the Constitution.
"Our Republic's creation, through the Constitution, can only be sustained if we are faithful to its design," said the speaker.  "Our Constitution is not just an outdated parchment promise. It is the Peoples' Law, divinely inspired and masterfully created for all generations, through good and bad times." The speaker noted that one of the stated purposes of the Constitution is to provide for a more perfect union, which is why the oath of office pledges allegiance to the Constitution. "The architects of this magnificent experiment in representative government knew that our Commonwealth could endure if people – just like you – would keep that singular commitment," said Cutler.
###