Business Groups: Wolf Must Return $1 Million Tied to Lawyer-Pharmacy Scheme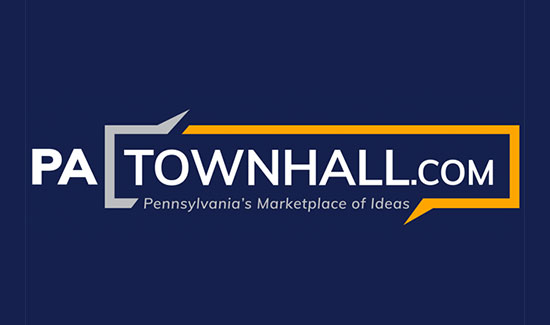 HARRISBURG, April 16, 2018—Gov. Tom Wolf claims to fight for ethical reforms in campaign finance and to battle the opioid crisis in Pennsylvania. But public filings reveal he has accepted $1,100,000 in campaign contributions from a political action committee with deep ties to a lawyer-doctor-pharmacy scheme that exploited injured workers for monetary gain and may have encouraged the over-prescription of opioids.
On Thursday, April 12, 2018, business groups representing tens of thousands of workers across Pennsylvania sent a letter to Gov. Wolf, asking him to return $1.1 million in campaign cash to "Fairness PA" PAC. In the letter, heads of the Pennsylvania Manufacturers' Association, the National Federation of Independent Business-Pennsylvania, and Commonwealth Partners Chamber of Entrepreneurs urged Gov. Wolf to "walk his talk" on special interest money in politics and the opioid epidemic raging across the commonwealth.
Since January 2017, "Fairness PA" has contributed $1.1 million to Wolf's re-election campaign. But as a Philadelphia Inquirer report revealed, "Fairness PA" is "a channel for doctors and lawyers who own pharmacies to put their campaign contributions to use." Among the most prominent of these lawyers are those tied to the Philadelphia firm Pond-Lehocky, which specializes in workers' compensation cases.
Last year, a separate Inquirer and Daily News investigation revealed Pond-Lehocky orchestrated a scheme in which the firm teamed up with preferred doctors who prescribed outlandishly priced pain creams to injured workers. Pond-Lehocky sent its clients to these doctors and asked the doctors to send the clients to Workers First, a pharmacy that was majority-owned by Pond-Lehocky partners and CFO, to have their prescriptions filled.
In 2017 alone, Pond-Lehocky, its attorneys, and companies connected to it gave $267,000 to "Fairness PA."
"Gov. Wolf has made campaign ethics reform a centerpiece of his rhetoric, but his campaign checkbook tells another story," commented Matthew Brouillette, president and CEO of Commonwealth Partners Chamber of Entrepreneurs. "Wolf should put action behind his words and return the more than $1 million he's accepted from a PAC with deep ties to this shady doctor-lawyer-pharmacy scheme."
Additionally, Wolf opposes a workers' comp reform bill that Pond-Lehocky is fiercely lobbying against.
The bill, SB 936, would target opioid over-prescription by implementing an evidence-based prescription drug formulary for the state's workers comp program. Several other states have adopted such a formulary, which has proven to reduce opioid abuse.
"On the one hand, Wolf touts his fight against the state's opioid crisis, yet on the other, he opposes a commonsense reform to help battle the crisis—a reform also opposed by those tied to his biggest PAC donor," said Kevin Shivers, Executive State Director of National Federation of Independent Business Pennsylvania. "Why would Wolf oppose a reform that's supposedly central to his policy agenda?"
David N. Taylor, president & CEO of the Pennsylvania Manufacturers' Association, said, "If Gov. Wolf is serious about tackling the state's opioid crisis, he should reverse his opposition to SB 936. And, if he's serious about bringing campaign ethics reform to Harrisburg, he should return the $1.1 million he's accepted from this special-interest PAC instead of willingly using it to build his campaign war chest."
View Video Here: https://vimeo.com/265027786