Carol Swain to Keynote PLC Briefing Women's Forum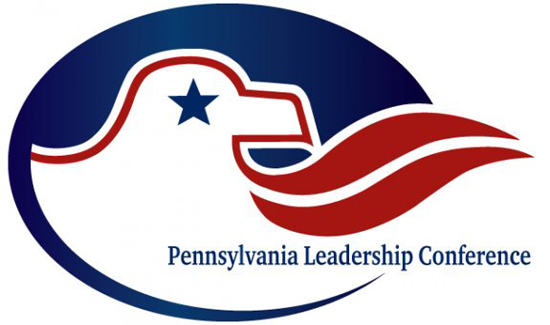 (Harrisburg, PA) – Carol Swain, an award winning political scientist and frequent cable news commentator will keynote an afternoon Issues that Women Care About forum at the Pennsylvania Leadership Conference October Briefing on Friday, October 26, 2018 at the Crowne Plaza in King of Prussia, PA.   Swain joins political commentator Kathy Barnette, Jonathan Willams from the American Legislative Exchange Council and Lt. Gubernatorial candidate Jeff Bartos as speakers at the event.
Joining Swain for the women's forum will be Kathy Barnette; Maria Espinoza, national director of The Remembrance Project; and Monica Burke of the Heritage Foundation.
The PLC October Briefing is being held for the first time ever outside of Harrisburg and will take place at the Crowne Plaza in King of Prussia.  WFYL-AM is co-sponsoring the gathering of conservative activists which will include a morning briefing, noon luncheon, and afternoon seminar. Additional speakers will be announced over the coming weeks.
Announcement of the 2019 Pennsylvania Leadership Conference featured speaker will be made during the briefing. The 30th anniversary conference will be held April 5-6, 2019 at the Radisson Penn Harris Convention Center in Camp Hill, PA.
The Pennsylvania Leadership Conference is the premiere gathering of public policy conservatives each year in the Keystone State.  It is the largest and longest-running of the state-based conservative conferences regularly attracting a long list of conservative elected officials, scholars, journalists and activists for two days of speeches, panel presentations, workshops and networking.
Registration for seating at the PLC October Briefing is now open at www.paleadershipconference.org.
Dr. Carol M. Swain is an award-winning political scientist, a former professor of political science and professor of law at Vanderbilt University, and a lifetime member of the James Madison Society at Princeton University. Her opinion pieces have been published in CNN Online, The Financial Times, The New York Times, The Washington Post, The Wall Street Journal, The Washington Times, and USA Today. She has appeared on ABC Headline News, BBC Radio, NPR, INT News, CNN's AC360, Fox News' Hannity, Fox and Friends, Lou Dobbs Tonight, Judge Jeanine, The Story with Martha MacCallum, Michael Smerconish, The PBS News Hour, and The Washington Journal, and ABC's Headline News. She had a major role in Hillary's America: The Secret History of the Democratic Party and has had four viral Prager University videos.
Dr. Swain received a B.A. from Roanoke College, M.A. from Virginia Polytechnic & State University, Ph.D. from University of North Carolina at Chapel Hill and M.S.L. from Yale. She lives in Tennessee.
Facebook: Profcarolmswain Twitter: @carolmswain Instagram: Profswain E-mail: [email protected]
Registration for seating at the PLC October Briefing is now open at www.paleadershipconference.org.