Casino Shut-Down Resulted in $424 Million Revenue Loss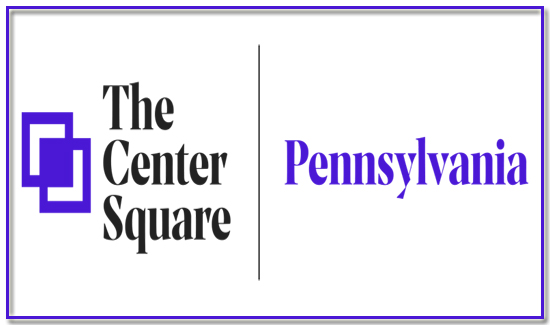 (The Center Square) – Like many sectors of the economy, Pennsylvania's casinos took a massive hit when they were forced to close in the effort to fight the spread of coronavirus. But given the high rates of taxes imposed on the gaming industry, the impact on state and local revenue was disproportionately high.
The Allegheny Institute, in an analysis by research assistant Hannah Bowser and Executive Director Frank Gamrat, sought to quantify those losses. They calculated that from March to June, casinos in Pennsylvania missed out on $968.8 million in revenue – which, in turn, meant a loss of $424.2 million in tax revenue.
The analysis looked at the three key revenue sources for casinos: slot machines, table games and internet gaming. The third category, which became available last year after it was made legal by state lawmakers, was the lone bright spot, though not nearly enough to offset the losses in the more traditional categories.
"Call it intuition or just plain luck that internet gaming made its debut in Pennsylvania casinos in July 2019," Bowser and Gamrat wrote. "While not all casinos in Pennsylvania offer online gaming options, for those that do, total internet gaming revenue (including online table games, internet slot machines and online poker) jumped from $13.9 million in January 2020 to $50 million in June, an increase of 258.6 percent."
They noted a slight dip in internet gaming revenue from May to June this year after casinos began to reopen, but it remained well above the pre-pandemic numbers.
"[A]lthough online gaming revenue from slots, table games and poker rose to record setting highs, the total intake from January through June ($206.6 million) doesn't even cover a quarter of the estimated losses from slot and table games," they wrote.
For slot machines, a significant source of tax proceeds, the numbers were much more dire. From the time they closed in mid-March to the beginning of reopenings in June, casinos missed out on a period when they'd typically see some of their biggest income numbers. March in particular has been a peak month for Pennsylvania casinos, Bowser and Gamrat wrote.
They estimate that casinos missed out on $143.5 million in revenue in March and another $415 million over the course of April and May. Even with the reopenings in June, they calculate another $140.3 million in lost revenue. The total losses come in at $699 million, with $381.1 million of that representing lost tax proceeds.
Table games are not taxed nearly as highly as slot machines, but the closure there still made a big impact. Bowser and Gamrat estimate a loss of $270 million in table gaming revenue, leading to the state and local governments missing out on $43.1 million in taxes.
The institute's analysis also looked at the costs related to casino workers being out of work while their employers were shut down. Citing data from the Bureau of Labor Statistics, they note that employment in the amusement, gambling and recreation sector was down 70 percent in April, with many of those workers likely collecting jobless benefits during that time period.
"[T]he total number of individuals employed by all 12 casinos in the commonwealth by the end of the 2018-19 fiscal year stood at 16,717," Bowser and Gamrat wrote. "Since the lockdown included a complete stoppage of all nonessential functions and only a few managers and maintenance crews were likely deemed essential and kept on the job, it is safe to assume that most of the 16,717 casino employees were furloughed."