Chester County's Becky Corbin Help High Tech Manufacturing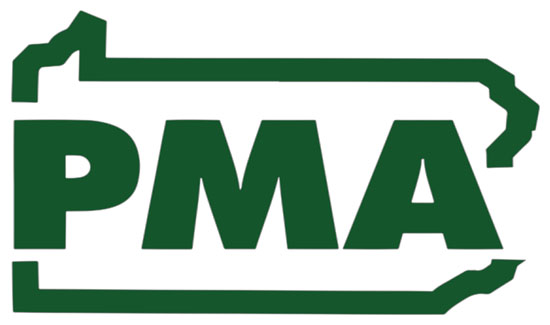 On November 16, State Rep. Becky Corbin (R-Chester) will speak in Uwchlan Township, Chester County at the grand opening of a new facility for a high-tech seat manufacturer whose products protect kids from fires on school buses and defend soldiers from roadside bomb blasts. The scene at the 300,000 square foot plant of the United States Seating Company (USSC) could have played out quite differently if not for Corbin and other state and local officials. But because she cut through the red tape, her community will be celebrating the creation of 250 family sustaining jobs generated by the company's expansion.
"They were close to leaving," Corbin said of USSC, "but now we have a great success story in Chester County. It's so satisfying to see this company thrive and decide to move only a short distance away (from Exton) to meet its expansion needs."
Corbin, the Governor's Action Team, and local economic development groups worked with Joe Mirabile, CEO of the USSC Group, who issued a statement back in April saying that the "USSC team is very excited to continue our growth in Chester County. We are passionate about growing our team and creating manufacturing jobs in the great state of Pennsylvania."
For Corbin, the USSC story falls right in line with a big part of her mission as a lawmaker: attract companies and spur economic development by reducing business and personal taxes, and eliminating needless, burdensome regulations.
"Representative Corbin gets the job done," said PMA President & CEO David N. Taylor. "Even as we work to reduce the baseline costs of creating and keeping jobs in the commonwealth, employers need state and local government to move at the speed of business. Because she knows her stuff, Becky Corbin accelerated the response to USSC's needs, making this expansion possible."
USSC also plans a phase two – to add 175,000 square feet of manufacturing to the existing plant. Overall, the company is investing at least $13.2 million into the project and has committed to the creation of at least 243 new jobs and retain a further 133 jobs over the next three years.
To encourage the company to stay, the Department of Community and Economic Development included a $350,000 Pennsylvania First grant, a $109,350 WEDnet grant for employee training and $486,000 in Job Creation Tax Credits to be issued after the new jobs are created.
"We have signaled that Pennsylvania is open for business and ready to compete in the global marketplace by keeping taxes low and encouraging businesses to stay or relocate to the Commonwealth," Corbin said. "The decision by USSC Group to stay in Chester County is another example of our work to make Pennsylvania an economic leader, a competitor among states for jobs and career growth, and a good place to work and raise a family."
Corbin added that she was especially thrilled with the fact that many of USSC's products are designed to save lives.
"I was shocked when I found out how common fires on school buses are," she said, "because many of them have old wiring. USSC makes seats that act to suppress fires."
Mirabile noted that USSC maintains a low employee turnover rate, crucial with current unemployment rates so low that most manufacturers are struggling filling even basic-skilled assembly positions.
"We pay above market wages and offer parallel and upward career paths," Mirabile said. "We also reward employees for continuing their education as long as they maintain a certain grade point average. And one of our best recruiting tools is employee referral. The people who work here are our best recommendation for the advantages of working here, and they are the first line to tap into people with the skills we need."
Headquartered in Exton, the USSC Group is comprised of four brands:
United States Seating Company—passenger and operator seating for transit buses, subways and light-rail systems;
Valor Seating—safety and survivability seating for fire truck and ambulance first responders;
Global Seating Systems—bench, individual and command and weapons position seating systems that improve operational effectiveness and survivability for our military;
Fogmaker North America—patented engine water mist fire suppression technology.
For Corbin, public safety is another one of her top priorities in Harrisburg. Legislation she sponsored that became Act 111 of 2016 makes strangulation a felony offense in Pennsylvania, correcting a flaw in state law that had allowed some domestic abusers to escape prosecution. In 2017, she received a District Attorney Commendation from Tom Hogan for her outstanding work supporting Chester County law enforcement in its fight against domestic violence and drug abuse.
Prior to her first election in the 155th, Corbin had served as legislative aide to former state representatives Curt Schroder and Jim Gerlach.
Corbin lives in East Brandywine Township with her husband Michael. They have two children and two grandchildren.