Church Abuse from the Front Lines: An Institutional Crackup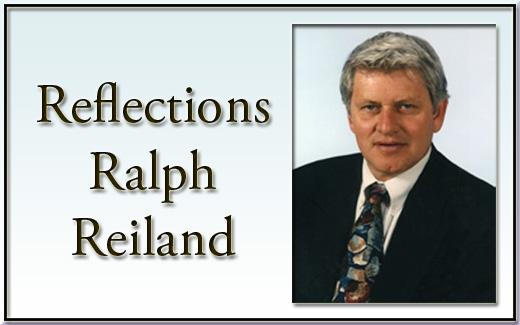 Pennsylvania Attorney General Josh Shapiro, the chief law enforcement officer of the Commonwealth of Pennsylvania, called it the "weaponization of faith," concerning the tactics and methods utilized by hundreds of priests to sexually abuse children, as summarized in the landmark and sweeping 1,400-page grand jury report released on August 14 that detailed how over 300 alleged "predator" priests across Pennsylvania in six of the state's dioceses – Allentown, Erie, Greensburg, Harrisburg, Pittsburgh and Scranton – targeted, manipulated, molested and raped over 1,000 children, including pre-pubescent youths, while often being protected by a hierarchy of church leaders who covered up the abuses.
The investigation also reported that there are probably thousands more child victims of priest abuse in the state who haven't come forward or have had their files concealed or destroyed.
In regards to Attorney General Shapiro's portrayal of the sexual abuse of children by priests as the "weaponization" of the Catholic faith, these gross and often sadistic crimes against children described in the grand jury report were frequently and directly linked to exploiting and making use of religious rituals, church symbols, the children's own religious faith and their trust in religious leaders in order to identify, groom, exploit, and silence the victims.
The devil, as they say, is in the details, quoting an idiom generally attributed to French novelist Gustave Flaubert (1821-1880).
Listed below are several examples from the grand jury report of sexual abuse by priests in Pennsylvania, with details of vicious and sickening behavior that unfortunately went well beyond horseplay and devilish (be warned, the incidents are consistently repulsive).
At a parish rectory in Pittsburgh, one victim was forced by four priests to pose naked as Christ on the cross while the priests giggled and photographed him. The priests gave the boy and other "favored boys" gold cross necklaces to mark them as abuse victims. These particular crosses, stated the grand jury report, "were a signal to other predators that the children had been desensitized to sexual abuse and were optimal targets for further victimization."
Another priest tied up a victim with rope in the confessional in a "praying position." When the victim refused to perform sex, the angered priest used a 7-inch crucifix to sexually assault him anally.
Another boy was repeatedly raped from ages 13 to 15 by a priest who bore down so hard on the boy's back that it caused severe spine injuries.  He became addicted to painkillers and later died of an overdose.
In Erie, a 7-year-old boy was sexually abused by a priest who then told him he should go to confession and confess his "sins" to that same priest.
A priest raped a 7-year-old girl while visiting her in the hospital after she had her tonsils removed.
Another priest forced a 9-year old boy into having oral sex and then rinsed out the youngster's mouth with holy water.
A "ring of predatory priests" in the Diocese of Pittsburgh were supposedly "exchanging the victims amongst themselves," the grand jury report states, and used "whips, violence and sadism" while raping their victims.
As a postscript, Representative Mark Rozzi (D), Pennsylvania House of Representatives, told The Washington Post that he was raped by a priest at his Catholic school in Berks County, Pennsylvania. The same priest, he said, sexually abused one of his childhood friends who killed himself in 2009.
———
Ralph R. Reiland is Associate Professor Emeritus of Economics at Robert Morris University in Pittsburgh. His email: [email protected]
End