Cleta Mitchell of Election Integrity Network to Address 2022 PLC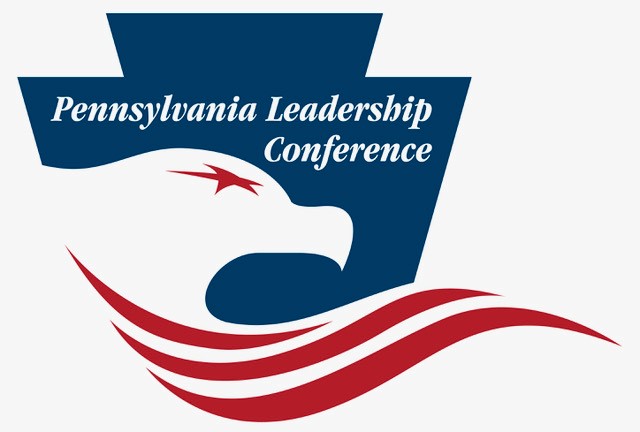 'Early Bird' Rates End Soon – REGISTER NOW !!
(Harrisburg, PA) – Cleta Mitchell, Senior Legal Fellow at the Conservative Partnership Institute and chair of CPI's Election Integrity Network will be a speaker at the 2022 Pennsylvania Leadership Conference to be held April 1-2, 2022 at the Penn Harris Hotel by Wyndham (formerly the Radisson Penn Harris) in Camp Hill (Harrisburg), Pennsylvania.
Former Congressman Trey Gowdy, currently a Fox News contributor and host of Sunday Night in America with Trey Gowdy, will be the featured dinner speaker Friday evening at the conference, former Kentucky Governor Matt Bevin sill be the kick-off speaker, John Gizzi of Newsmax will be the conference breakfast speaker, State Treasurer Stacy Garrity, Auditor General Tim DeFoor, nationally-syndicated radio host Rev. C.L. Bryant of FreedomWorks, Cliff Maloney from the Citizens Alliance of America, and Scott Parkinson from the Club for Growth will also address the conference.  The event will include special forums spotlighting candidates for Governor of Pennsylvania and United State Senator from Pennsylvania.
The Pennsylvania Leadership Conference is the premiere gathering of public policy conservatives each year in the Keystone State.  It is the largest and longest-running of the state-based conservative conferences regularly attracting a long list of conservative elected officials, scholars, journalists, and activists for two days of speeches, panel presentations, workshops, and networking.
A pre-conference Pennsylvania Election Integrity Summit sponsored by the Conservative Partnership Institute and the Election Integrity Network will be held on Thursday, March 31st at the Penn Harris Hotel. A separate registration for the summit is required and available at www.paleadershipconference.org.
Cleta Mitchell is the Senior Legal Fellow at CPI and chairs CPI's Election Integrity Network. Cleta is an attorney, licensed in Oklahoma and the District of Columbia, who has practiced election, campaign finance, and political law for decades. Cleta graduated from the University of Oklahoma and the University of Oklahoma College of Law. She is one of the founders and is Chairman of the Public Interest Legal Foundation, the only conservative public interest law firm devoted solely to election integrity. Cleta was one of the key attorneys who fought back against the Obama IRS during the targeting of tea party groups. She was a volunteer attorney for the 2020 Trump legal team in Georgia. Cleta is admitted to practice before many federal district courts and the US Supreme Court.
Cleta's weekly podcast "Who's Counting?" explores all topics related to election integrity. It can be accessed at the Election Integrity Network's website: www.whoscounting.us
Here are details of this year's panel presentations:
Building A New Normal
Moderator: Ashley Klingensmith, Americans for Prosperity-PA
Panelists: Jesse Mallory, Americans for Prosperity-Colorado; Tony Martin, Martin's Famous Pastry Shoppe; State Senator Kristin Phillips-Hill
The Value of Work
Moderator: Greg Moreland, National Federation of Independent Business-PA
Panelists: Courtney Fasnacht, Northeastern Pennsylvania Manufacturers and Employers Council; Mike Rounds, Williamson College of the Trades, John Wentzel, former PA Secretary of Corrections
Pro-Life Movement After Dobbs
Moderator: State Representative Kathy Rapp
Panelists: Hon. Cheryl Allen, Pennsylvania Family Institute; Susan Liebel, Susan B. Anthony List; State Senator Judy Ward
Fueling Pennsylvania's Future
Moderator:  Pam Witmer, UGI
Panelists: Victoria Coates, American Foreign Policy Council; David Callahan, Marcellus Shale Coalition; State Senator Joe Pittman
Details on workshops and "conversations" to be held at the 2022 Pennsylvania Leadership Conference will be announced in over the coming week.
Registration for the 2022 Pennsylvania Leadership Conference and the Pennsylvania Election Integrity Summit is NOW OPEN at Early Bird registration rates using the promo code EarlyBird at www.paleadershipconference.org.