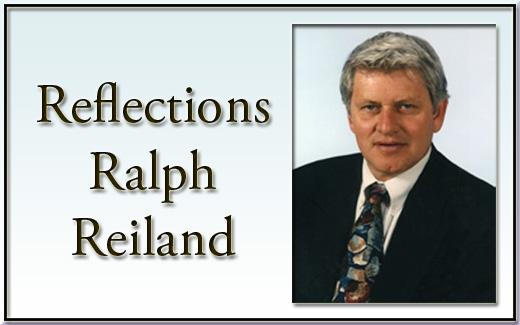 I said to a few of the longtime baristas at my local Starbucks, "Morning guys, how'd things go at the re-education camp?" The response: "Funny you'd say that. 'Guys' was on the agenda as one of the greetings to avoid, for fear that someone not a male in a group might feel slighted or misinterpreted."
The nationwide re-programming sessions, soon to go global via the coffee chain's social tutoring, were instigated when the company got slammed with a barrage of bad publicity after its store manager in Philadelphia's fashionable Rittenhouse Square neighborhood called the police to report "two gentlemen in my café that are refusing to make a purchase or leave."
The two non-spending and immovable males the manager was reporting to the cops were two 23-year-old African-American men who were waiting for a third person to join them. Their request to use the men's room was denied unless they bought something, but they preferred not to order until the third person arrived.
Here's a description of the Philadelphia incident as reported in sync with the perspective of the Black Lives Matter/Blue Guys Are Brutal Racists ideology at www.theroot.com: "A white barista apparently pulled rank and called the police, one of the most dangerously aggressive things one can do to a black person in America. After members of the Philadelphia Police Department arrived, the two men were actually perp-walked out of the store, their only crime seemingly having the audacity to violate a tony white space in Philly's Rittenhouse Square neighborhood."
More accurately, there are several more parts to this story. First, Starbucks declined to prosecute, so there was no trial, no lawyer expenses, and no sentencing following the perp-walk.
Additionally, the Philadelphia Police Department's African-American Police Commissioner, Richard Ross, stated that the non-purchasing individuals had taunted the police during their encounter at the store, saying, "You don't actually know what you're doing. You're only a $45,000 a year employee," thus demonstrating an attitude of arrogance, brazenness and hostility that one might expect may have been employed during the men's interactions with the store manager prior to her phone call to the police. In fact, Police Commissioner Ross reported on how the two men responded when they were told by the manager that the police would be called: "Go ahead and call the police. We don't care."
Police Commissioner Ross, underscoring that the Philly police go through regular implicit bias training, said the police officers asked the men to leave three times and they refused as one of them took the aforementioned verbal jab at the cops.
In short, rude and threatening behavior may have had more to do with the provocation and escalation of the Philadelphia incident than bias, explicit or implicit.
A spokeswoman at Starbucks confirms that the store manager who made the call is no longer employed at the Rittenhouse Square store.
Ralph R. Reiland is associate professor emeritus of economics at Robert Morris University and a local restaurateur. His email: [email protected].