ashleyklingensmith
AFP State Director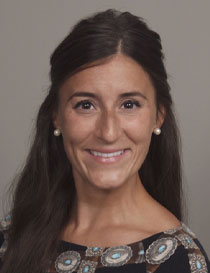 Ashley Sisca Klingensmith has been on staff with the Pennsylvania chapter of Americans for Prosperity since May, 2014.  She was born and raised in Pittsburgh, attended Denison University and immediately upon graduation in 2008, she started law school at Duquesne University, where she received her Juris Doctor in 2012.  Ashley worked full time during law school for the Majority Whip of the Senate of Pennsylvania.  In 2012, she was offered the position of Executive Director of a county republican committee, where she worked through the end of 2012 cycle.  
A candidate she met through her position, Keith Rothfus, won and became the U.S. Representative for Pennsylvania's 12th Congressional District.  Keith offered her the first outreach position on his team.  She split time between his Pittsburgh, Beaver and Johnstown offices.  During her first year working forCongressman Rothfus, Ashley was exposed to AFP and began working with the PA chapter as soon as the first field role was created.  Throughout her 5-year tenure with AFP-PA, Ashley has served as Field Director, Senior Field Director, Grassroots Director and most recently serves as State Director.  She has been deployed to Louisiana, Colorado, Missouri, Kentucky and each corner of the Commonwealth to participate in and manage both issue and political campaigns.  
Ashley was chosen as one of nine individuals of the inaugural class of "Champions" at Americans for Prosperity Foundation in December 2016.  She was a graduate of the 2017 class of the Anne B. Anstine Excellence in Public Service Series.  Ashley resides in Pittsburgh with her husband, Robert, and German Shorthaired Pointer Burnley.