Congress: Budgeting by Crisis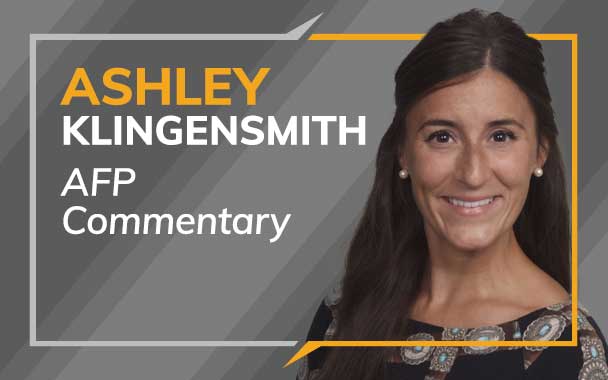 Congress has again avoided the government shutdown cliff, with President Biden signing a short-term continuing resolution, or CR, into law the last Friday of September.  This bill will find the federal government through December 16th.  Americans for Prosperity issued the following statement after the all-too predictable Capitol Hill play of passing another CR:
"Congress needs a comprehensive and deliberative approach to setting federal budget priorities instead of today's pattern of lurching from crisis to crisis. The American people deserve better than massive waste, frustration, debt, and other bad outcomes. Regularly taking the country to the brink of shutdowns should be a red flashing signal of a dysfunctional system, but it's become standard procedure.  […]  Failure to control spending and debt—over the last 15 years but especially during the pandemic—created today's inflation crisis and broader economic turmoil. The good news is that Congress can fix this."
In 2019, Americans for Prosperity issued a report outlining an alternative to stop-gap funding bills and budgeting by crisis.  The report examines the cost of past government shutdowns and outlines a path to preventing more by using automatic continuing resolutions.  By providing for continuing funding for any appropriations bills not passed and signed into law, auto-CRs would prevent costly shutdowns and eliminate governing from one fiscal crisis to the next.
An auto-CR is needed because:
Shutdowns are costly: The last three government shutdowns cost taxpayers more than $4 billion.
Shutdowns are disruptive: Shutdowns are highly disruptive for businesses and their workers that sell to the government because they cannot receive payments, or in some instances, even provide services and products during a shutdown.
Shutdowns do not achieve policy goals: Notable shutdowns in 2018, 2014, and 1996 failed to achieve policy victories and as history shows, led to even more partisan gridlock.
An auto-CR would prevent shutdowns: An auto-CR would prevent shutdowns and the wasteful costs to taxpayers, businesses, and families. It would also eliminate situations leading to high-stakes, must-pass legislation.
An auto-CR would keep spending under control: An auto-CR would keep spending under control, at least for a short period, because continuing resolutions typically fund the government at the same level as the previous year. The auto-CR would remove the inflection point that is often used to force spending higher year after year.  
The potential pitfalls Congress must avoid include: 
Automatically increase spending: Any auto-CR must not put the rest of the budget on an automatic upward path through built-in metrics that keep spending under control.
Give a free pass: An auto-CR must not incentivize lawmakers to avoid writing comprehensive appropriations bills every year.
Incentivize even faster spending growth: An auto-CR should not remove incentives to keep a modicum level of fiscal discipline and drive up spending further.
When America is led to the brink of a government shutdown, the high-pressure situation is used as political leverage by both sides to advance bad policy.  Crisis scenarios caused by Washington's broken budget process places unnecessary pressure on Congress to let wasteful spending and corporate welfare creep into must-pass legislation, giving lawmakers a license to hold their nose and vote or risk being responsible for a shutdown.  There is a better way:  an auto-CR.  We ask you to share our report with your member of Congress.  To receive a copy, please email our inbox at [email protected].  I'm Ashley Klingensmith, State Director with Americans for Prosperity-PA.  Keep up to date with what our team is working on under the domes in both D.C. and Harrisburg by liking us on Facebook by searching @PAAFP and by following us on Twitter at @AFPPennsylvania.
Ashley Sisca Klingensmith | State Director | Americans for Prosperity – PA
m: 412.915.1551 | e: [email protected] | @AFPPennsylvania