Congressional Election Overview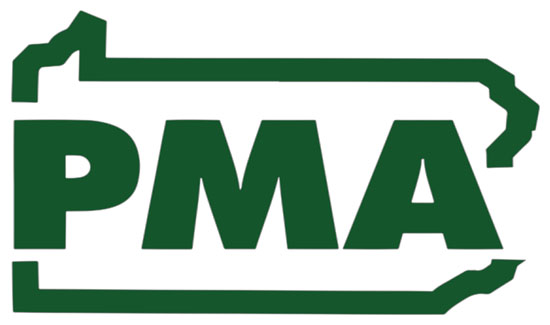 In an already contentious election season across the country, Pennsylvania is once again an election hotspot in 2020. The ads are on the airwaves, dozens of campaign stops have garnered national attention, and political pundits are polling the keystone state constantly; and, it's just mid-September. It's clear that Pennsylvania is a political bellwether—from Presidential politics to state and local races across the Commonwealth. In the words of the legendary voice of the Pittsburgh Penguins, Mike Lange, "Get in the fast-lane, Grandma! The bingo game is ready to roll!"
Along with the importance of PA's 20 electoral votes for the presidency, many of the U.S. Congressional races hold the key for both party's quest for a majority in the House of Representatives. The Democrats seek to hold or pick up more seats to solidify their current majority, while the Republicans look to flip several seats in an effort to either limit the size of the current majority, or possibly flip the House back to Republican control in 2021.
In 2018, the Pennsylvania Supreme Court unilaterally redrew the Congressional map for the Commonwealth, despite the Court lacking in any legal authority do so, in an extra-constitutional process. Despite the legally dubious manner in which Pennsylvania had new Congressional districts, the 2018 midterm elections resulted in a realignment that saw an even split of nine Democrats and nine Republicans across Pennsylvania's 18 congressional seats.
The 2020 Election will feature the incumbent's first opportunity at re-election in these new districts, as well as the last opportunity before redistricting again takes place—this time following the completion of the 2020 census, where Pennsylvania is expected to lose one Congressional seat. The following is a quick glance at each of the Congressional races:
District 1 (Registration: 41-R/43-D/16-I – 2016: 49.1% Clinton)
Pennsylvania's First Congressional District features incumbent Rep. Brian Fitzpatrick (R) seeking reelection in a tightly contested district. Rep. Fitzpatrick is the only Republican lawmaker whose current constituents voted in favor of Hillary Clinton in 2016. This election follows Fitzpatrick's 2018 election victory, where he was successful with a winning margin of 2.6 points (51.3-48.7). Fitzpatrick is opposed by Democrat Christina Finello, who currently serves as the Deputy Director of the Bucks County Division of Housing and Human Services and is a member of the Ivyland Borough Council. With both President Trump and Joe Biden making campaign pitches to suburban areas, PA-01 may be an early indicator on election night of what other white-collar suburban districts might look like across the country.
District 2 (Registration: 16.5-R/71.5-D/12-I – 2016: 72.9% Clinton)
Rep. Brendan Boyle (D-Philadelphia) is seeking another term in PA's Second Congressional District. The district boasts a sizable Democratic advantage in Philadelphia County, evidenced by Secretary Clinton's carrying of the district by a 73-25 margin in 2016. Rep. Boyle is opposed by Republican David Torres, who ran against Boyle previously in 2018 for the PA-02 seat—an election Boyle won by a 79-21 margin.
District 3 (Registration: 6.5-R/82.5-D/11-I – 2016: 90.9% Clinton)
Similar to PA-02, Pennsylvania's Third Congressional District also lies in Philadelphia County, where Rep. Dwight Evans (D-Philadelphia) is seeking re-election. PA-3 is a safe Democratic district, where Clinton won by a massive 91-7 margin over Donald Trump. Rep. Evans defeated his 2018 opponent by an even larger margin, 93-7. In this cycle, Evans is opposed by fellow Philadelphia native, Republican Michael Harvey.
District 4 (Registration: 37-R/48-D/15-I – 2016: 57.9% Clinton)
Rep. Madeleine Dean (D) is seeking a second term in Pennsylvania's Fourth Congressional District, after handily winning her first election in 2018 by a 27-point margin. Dean is opposed by Republican Kathy Barnette, a U.S. Army veteran and adjunct Professor of Corporate Finance.
District 5 (Registration: 35.5-R/52-D/12.5-I – 2016: 62.6% Clinton)
Pennsylvania's Fifth Congressional District is another Democratic stronghold in southeastern PA. Rep. Mary Gay Scanlon (D) looks to win re-election after a 30 point victory in 2018. Scanlon is challenged by Republican Dasha Pruett, a Russian immigrant who grew up in the former Soviet Union before moving to the United States at age 10, who handedly won a contested primary by 20 points.
District 6 (Registration: 40.5-R/42.5-D/17-I – 2016: 52.6% Clinton)
Pennsylvania's Sixth Congressional District continues to follow the pattern of Democrat controlled seats in southeastern PA. Rep. Christina Houlahan (D) is a first-term congresswoman seeking a second term after winning the seat by 18 points in 2018. Houlahan is opposed by Republican John Emmons, a former chemical engineer who became active in politics by founding advocacy coalitions, serving in local party leadership, and volunteering for campaigns in this area.
District 7 (Registration: 36-R/47-D/17-I – 2016: Clinton 48.7%)
Rep. Susan Wild (D-Allentown) is seeking re-election for the first time in one of the more interesting districts in PA. Pennsylvania's Seventh District features a Democrat registration advantage that helped carry Wild to a win 2018 by a 10 point margin. However, Donald Trump greatly outperformed in PA-7, narrowly losing the district to Hillary Clinton by less than a percent. Another strong showing for Trump could have enough influence on down ballot races to make this election very close, and a potential Republican flip. Wild's challenger is Republican Lisa Scheller, the Chairman and President of Silberline Manufacturing Company, located in Tamaqua, PA. This district could be in the national spotlight.
District 8 (Registration: 36.5-R/50-D/13-I – 2016: 53.2% Trump)
Much like PA-7, Pennsylvania's Eighth Congressional District has a significant Democrat registration advantage, despite an even stronger Trump performance in 2016. Rep. Matt Cartwright (D) was elected to the newly formed 8th district in 2018 by a 9-point margin. However, Trump won the district 53-43 over Clinton in 2016. This voter dynamic makes the PA-08 race a must watch for both parties in the House, as well as an indicator of performance at the top of the ticket. Cartwright is facing opposition from Republican Jim Bognet, a former Trump appointee who worked for the U.S. Import/Export Bank.
District 9 (Registration: 50.5-R/36-D/13.5-I – 2016: 65% Trump)
Pennsylvania's Ninth Congressional District features incumbent Rep. Dan Meuser (R) seeking re-election in a district where Trump defeated Clinton by a 34-point margin in 2016, 65-31. After a large and combative GOP Primary, Rep. Meuser defeated his 2018 challenger by 19 points and is in a strong position to achieve re-election again. Meuser is challenged by Democrat Dr. Gary Wegman, a dentist of 36 years who has served in multiple local positions, including the Reading Redevelopment Authority and the Reading Parking Authority.
District 10 (Registration: 46.5-R/39-D/14.5-I – 2016: 52.3% Trump)
Pennsylvania's Tenth Congressional District is perhaps the most hotly contested district in not just the Commonwealth, but the entire county. Rep. Scott Perry (R) seeks re-election after defeating his 2018 challenger by 2.6 points, 51.3-48.7. While Rep. Perry hopes to receive a "Trump bump", as the president won PA-10 by nine points, he faces a challenge from current Pennsylvania Auditor General Eugene DePasquale. DePasquale brings unusually high name recognition into a challenge race. Experts from both sides of the isle will have their eyes peeled on this district on November 3.
District 11 (Registration: 54-R/30.5-D/15.5-I – 2016: 60.5% Trump)
Rep. Lloyd Smucker (R) may have been the greatest Republican beneficiary of the 2018 district realignment, as Pennsylvania's Eleventh District saw its Republican voting base increase by nearly 20 points. Rep. Smucker defeated his 2018 challenger by 18 points (59-41), while Trump netted nearly 61% of the vote in 2016. Smucker is opposed by Sarah Hammond, a 27-year-old field hockey coach running on a progressive platform.
District 12 (Registration: R-57/30-D/13-I – 2016: 66.3% Trump)
Pennsylvania's Twelfth District features first term special-election winner Rep. Fred Keller (R) looking for a second term in office after handily winning by 36 points— the same margin by which Trump defeated Clinton in 2016. Keller is challenged by Democrat Lee Griffin, who currently works in in logistics and warehousing, running a distribution network for an online retailer in Susquehanna County.
District 13 (Registration: 58.5-R/29.5-D/12-I – 2016: 71% Trump)
Pennsylvania's Thirteenth Congressional District features Rep. John Joyce (R) seeking reelection in what is perhaps the most Republican district in Pennsylvania. Donald Trump won 71% of the vote in 2016, while Rep. Joyce enjoyed 71% of the vote in his 2018 election, as well. Joyce is opposed by Todd Rowley, a former FBI agent seeking political office for the first time.
District 14 (Registration: 43-R/46.5-D/10.5-I – 2016: 62.9% Trump)
First term Congressman Rep. Guy Reschenthaler (R) seeks a second term in office after first winning the seat by a 16 point margin in 2018. Considering Trump carried PA-14 by 29 points in 2016, Rep. Reschenthaler sits in a favorable position heading into November. Democrat William Marx, a U.S Army Veteran and teacher, faces an uphill battle trying to unseat the outspoken incumbent.
District 15 (Registration: 54-R/35-D/11-I – 2016: 70% Trump)
Pennsylvania's Fifteenth Congressional district is in close competition with PA-13 for the title of strongest Republican District. Rep. Glenn (G.T.) Thompson (R) is seeking another term in office following a 36-point victory in the 2018 election. Trump enjoyed an even larger margin of victory in 2016, defeating Clinton by 43 points (70-27). Thompson is challenged by Democrat Robert Williams, a former EMT who has spent most of his life in California prior to moving to PA-15.
District 16 (Registration: 46-R/42-D/12-I – 2016: 57.9 Trump)
Rep. Mike Kelly (R) is seeking re-election following a closer-than-expected four-point victory in 2018. With the registration advantage in Pennsylvania's Sixteenth Congressional District favoring the GOP, Trump came away with a convincing 20-point win over Clinton in 2016 with high Republican voter intensity that cycle. Rep. Kelly is challenged by Democrat Kristy Gnibus, a teacher at McDowell Intermediate School. Kelly should benefit from a presidential cycle again in 2020.
District 17 (Registration: 37-R/50-D/13-I – 2016: 49.2 Trump)
Pennsylvania's Seventeenth District is the Commonwealth's other marquee race, where incumbent Rep. Conor Lamb (D) seeks to win re-election in a tight district. After winning a special election in 2017, Lamb won his first term in PA-17 in 2018 by 13 points. However, Trump's strong performance in Western PA saw him win the district over Clinton by two points (49-47) in 2016. Rep. Lamb is opposed by Republican Sean Parnell, a retired U.S. Army Ranger Captain who served multiple tours of duty in Afghanistan and is the recipient of two Bronze Stars and a Purple Heart. Ads have been on the airwaves in this active political battleground for weeks, already. PA-17 serves as an opportunity for a potential Republican flip, as well as an indicator of presidential performance in PA. Watch this one closely.
District 18 (Registration: 23-R/64-D/13-I – 2016: 61.7% Clinton)
Rep. Mike Doyle (D) looks to win another term in office after running unopposed in a safe district for Democrats in urban Pittsburgh. Clinton defeated Trump by netting 62% of the vote in 2016. Rep. Doyle is challenged by Republican Luke Negron, a member of the PA Air National Guard.
For voter registration, candidate comparisons, and other important election information visit: www.paprosperity.com. This is part-one of three upcoming publications, with analysis of the Pennsylvania row offices, State Senate, and House to come next.