Congressman Scott Perry to Keynote Saturday Session of 2019 PA Leadership Conference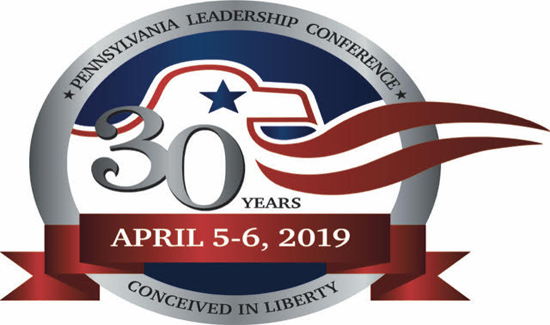 (Harrisburg, PA) – Congressman Scott Perry, a prominent member of the House Freedom Caucus will Keynote the Saturday morning session of the 2019 Pennsylvania Leadership Conference.   The 30th anniversary PLC will be held April 5-6, 2019 at the Radisson Penn Harris Convention Center in Camp Hill (Harrisburg), PA.
Kimberley Strassel of the Wall Street Journal, and author of the best-selling book The Intimidation Game: How the Left is Silencing Free Speech will be the featured dinner speaker. Jimmy Kemp of the Jack Kemp Foundation; Mark Janus, Plaintiff in the landmark U.S. Supreme Court Janus v AFSCME decision, Kay Coles James of the Heritage Foundation, Salena Zito of the New York Post and Washington Examiner, and Tim Goeglein from Focus on the Family will also address the conference.
Panel topics, moderators and panelists will be announced next week. Additional speakers and workshop topics will be announced in the weeks leading up to the conference.
The Pennsylvania Leadership Conference is the premiere gathering of public policy conservatives each year in the Keystone State.  It is the largest and longest-running of the state-based conservative conferences regularly attracting a long list of conservative elected officials, scholars, journalists and activists for two days of speeches, panel presentations, workshops and networking.
Registration for the conference is now open at www.paleadershipconference.org. Enter promo code EarlyBird for a discount!
Congressman Scott Perry is a combat Veteran and represented the more than 725,000 people of the 4th Congressional District of Pennsylvania since 2013; he earned re-election in 2018 to the newly-redistricted 10th Congressional District. He resides in Dillsburg with his wife, Christy and two children. Scott has served in uniform for over 38 years, primarily as an Army Aviator, and currently at the rank of Brigadier General in the position of Assistant Adjutant General for the Pennsylvania National Guard.
He served three terms in the Pennsylvania General Assembly, has a Bachelor's Degree from Penn State University in Business Management, and Masters in Strategic Studies from the US Army War College.  He serves on the House Committees on Transportation & Infrastructure, and Foreign Affairs.
Registration for the conference is now open at www.paleadershipconference.org. Enter promo code EarlyBird for a discount!