COVID-19 Community Recovery Report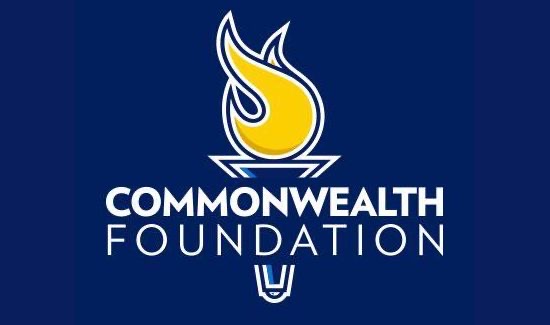 COVID-19 Community Recovery Report
Small Businesses, Parents and Communities Need Answers 
Aug 13, 2020, Harrisburg, Pa. — The Commonwealth Foundation has released a new report outlining policy solutions that will help to rebuild Pennsylvania's communities.
Alongside the pandemic, Pennsylvania is facing crises caused directly by government policies instituted in reaction to COVID-19. This report aims to both help rectify this government-induced damage and provide long-term solutions in four critical areas: 1) Flexibility in K-12 education; 2) The Pa. healthcare system's readiness; 3) State fiscal health to avoid tax hikes on families; 4) Jump-starting local businesses.
Today, Gov. Wolf announced his administration's COVID-19 Response Task Force for Health Disparity Report, which also aimed to find solutions to help improve the economy, healthcare, education, and other sectors harmed by the pandemic. Unlike our report, however, the governor's economic proposals included no recommendations to increase employment, balance the budget, help small businesses to survive, or meet the evolving needs of the commonwealth's K-12 students. Instead, it primarily focused on temporary and unsustainable bailouts.
"COVID-19 and Governor Wolf's harsh shutdown policies have devastated families, businesses, workers, and communities," said Commonwealth Foundation Vice President Nathan Benefield. "Even with unprecedented federal stimulus spending—which is unsustainable—Pennsylvanians are struggling. It is up to lawmakers to start proactively enabling state and local communities to safely rebuild."
Data from Harvard University's Opportunity Insights Economic Tracker, shows that Pennsylvania's small businesses revenues are still down almost 25%. As the Wolf administration's report noted, "The African American Chamber of Commerce in both Philadelphia and Pittsburgh are greatly concerned Black-owned businesses will close permanently." And the Pennsylvania Restaurant & Lodging Association predicts at least 7,500 Pa. restaurants will close due to Gov. Wolf's restrictions on their operations.
But economic decline is only one problem. The suicide rate, opioid abuse, domestic violence,  child abuse, and deaths due to healthcare restrictions have all sharply increased as access to care has decreased and economic restrictions have increased. And, according to recent polling, 59% of parents are concerned about their children falling behind in their education while parent's preferences for instruction methods are shifting—indicating a need for policies that enable flexibility.
"Our proposals recognize that overcoming the pandemic requires strict health and safety measures, but that excessive government impediments are causing unnecessary economic suffering, health crises, and death," said Benefield. "Government must start being a partner in a safe recovery rather than a hinderance."
The full report can be found here. Below is a summary of our proposed solutions:
Get students back on track:

Establish emergency education scholarship accounts for low-income families harmed by school shutdowns.
Ensure flexible enrollment for online learning so location doesn't dictate success.
Provide relief to community private schools facing extinction.

Make Pennsylvania's health care system always prepared:

Protect vulnerable populations by increasing testing and implementing the Pennsylvania Health Care Association's nine-step recommendation list for long-term care providers.
Ensure telemedicine insurance reimbursement to improve patient access and outcomes.
Permanently ease licensing restrictions for certain health care professionals to better serve their communities.

Fix fiscal issues and prevent tax hikes on working families:

Enact spending growth limits known as the Taxpayer Protection Act to protect against overspending that penalizes future generations.
Reduce nonessential spending to prioritize needed services.
Move special funds into the General Fund to scrutinize and prioritize every dollar.
Strengthen balanced budget requirements and spending restraints to protect against deficits.
Reduce corporate handouts and subsidies to establish a system fair to all businesses.
Privatize the state liquor store system to improve consumer access, fix financial mismanagement, and generate revenue.

Jump-start local small businesses:

Adjust the tax code to permit businesses to carry forward any loses and aid in recovery.
Enact a package of regulatory reforms to ease barriers for job creators.
Protect small business owners against lawsuits.
Repeal prevailing wage mandates to produce needed savings for municipalities and school districts.
Reassess occupational licensing restrictions to help workers find jobs.
Commonwealth Foundation experts are available for comment. Please contact Michael Torres at 850-619-2737 or [email protected] to schedule an interview.
# # #
The Commonwealth Foundation transforms free-market ideas into public policies so all Pennsylvanians can flourish.