Crabs, Blueberries and Tough Work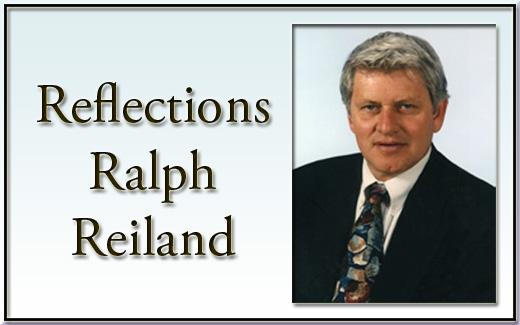 SEA ISLE, N.J.
I was in the produce aisle of a grocery store last Wednesday in Sea Isle, putting two of those small one-pint containers of blueberries in my cart when a woman standing next to me examining the peaches started complaining about food inflation.
"Two small containers of blueberries for $5.98," she said. "It's outrageous."
Employing just a limited but relevant portion of my economics background, I introduced a bit of Trump, and immigration, plus some supply, demand and price theory into the conversation.
"If you think the price of blueberries is high now," I said, "wait until Trump's continued attack on immigration produces even bigger shortages of labor on Jersey's blueberry farms. Less supply equals higher prices."
I expanded the issue of the increasing shortage of berry pickers this year needed to Baltimore and the shortage of people this year who are willing or able to spend day after day picking the meat from crabs.
"It's already $25 for a good crabcake with lump crabmeat at the best restaurants,'' I mentioned to the price-conscious shopper. "With some of the biggest crab processing facilities now closing down in Baltimore because of the shortage of immigrant labor, we shouldn't be surprised if a good crabcake doubles to $50.
In any case, the blueberries' origin was printed on the two packages I was buying: "Product of U.S.A., Hammonton, N.J."
Hammonton, self-described as the "blueberry capital of the world," is a small town with a population of about 14,600 located 45 miles north of Sea Isle. About 80 percent of New Jersey's blueberries come from 56 farms in Atlantic County, all of which are located in or directly around Hammonton.
The area is a prime location for blueberry farming because the soil sandy, fine and acidic, coupled with the Hammonton region's hot and humid climate.
The United States Department of Agriculture's statistics reports showed that New Jersey blueberries have expanded to become an industry valued at $79.5 million by 2014, far and away the state's most lucrative crop.
A total of 8,800 harvested acres backs up New Jersey's blueberry sector, with 7,594 of those acres located in and around Hammonton.
The annual job of picking the product is quick and voluminous, with 57 million pounds of berries needing to be carefully hand-picked, packed and shipped in the six or seven prime weeks between mid-June and early August.
Mechanical harvesting methods can be used to gather berries for jams and pie fillings, but premium-quality berries responsible for key profits need to be carefully picked by hand.
For that careful hand-picking, "farmers are dependent upon and rely on the 6,000 workers who migrate to Jersey annually to work the fields," explained a New American Economy report on Aug. 30, 2016, "Migrant Workers Keep New Jersey's Blueberry Farms Local."
That migrant workforce is about three-quarters Hispanic and one-quarter Haitian. Additionally, reports Dory Dickson, director of Migrant Worker Outreach, it's clear that these foreign-born workers are saving American jobs and farms.
'People who live here" in the U.S., contends Dickson, "aren't interested in working the fields." In a 2011 study, covering a high unemployment period, only 268 U.S.-born workers applied for 6,500 farm jobs that were open in North Carolina, despite heavy advertising of the positions. Of those U.S.-born applicants, just seven completed the harvest season.
Ralph R. Reiland is Associate Professor of Economics Emeritus at Robert Morris University in Pittsburgh and a local restaurateur. His email: [email protected]