Customizing Your Care: The Personal Option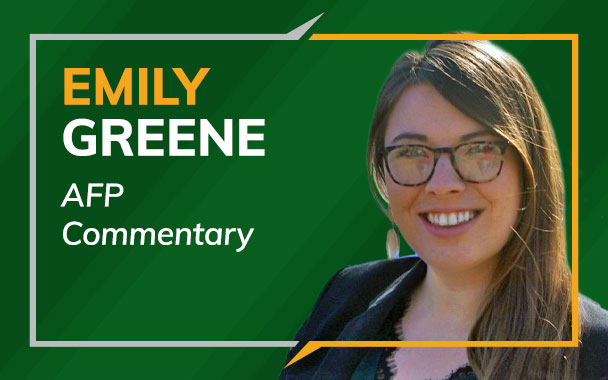 Seventy-two percent of Pennsylvania's 67 counties are defined by the Center for Rural Pennsylvania as being "rural", meaning that 48 counties in PA make up 3.4 million of the state's 13 million total population. Only 19 counties in Pennsylvania make up three quarters of the state's total population, leaving the rest of Pennsylvanians to determine how to get to highly-dense urban areas for educational opportunities, urban entertainment options and, importantly, highly sought-after health care practitioners.
Health care is, undoubtedly, a highly personal matter. Your health is too delicate of a matter to leave to government bureaucrats to determine whether you can or cannot receive the best care. Most importantly, regional constraints should not stand in the way of your ability to receive the care that is best suited for your personal needs.
The COVID pandemic of 2020 taught our society many lessons, and one remains true to this day: laws that are waived during a global pandemic are not necessarily laws that should remain on the books. In an effort to address statewide health care shortages in the face of the COVID crisis, Governor Tom Wolf announced on March 6th, 2020, that out-of-state health care practitioners in good standing may practice telemedicine in Pennsylvania without obtaining a license to practice specifically in Pennsylvania. According to a right to know request filed by Americans for Prosperity Foundation's Investigations Analyst, Thomas Kimbrell, and released this week, former Governor Wolf's unprecedented waiver of licensing requirements allowed hundreds of practitioners to address critical health care shortages in the state. However, this waiver expired last October, and as a result, Pennsylvanians are facing a grave shortage in health care practitioner vacancies (according to the Hospital and Healthsystem Association of Pennsylvania, the vacancy rate for registered nurses in Pennsylvania increased 10.2% between 2019-2022, showing a stark downturn in health care retention rates).
What the Wolf administration's actions towards telehealth showed Pennsylvanians is that when government gets out of the way, access to quality health care increases exponentially (as in, access to hundreds of qualified practitioners). Bureaucratic red tape such a licensing requirements for out-of-state practitioners, or barriers to insurance reimbursement for telehealth practices, keep health care consumers from booking quality consultations with their doctors at the touch of a button. The numbers speak for themselves: according to polling conducted by Americans for Prosperity-PA in May of this year, 68% of 700 surveyed Pennsylvanians believe that health care is personal, and thus, the consumer should have more choice in their care options. A clear majority of Pennsylvanians believes that top-down, government run health care is bad for consumers and bad health care practice.
There's a better way: the Personal Option to care. You can customize anything in your life—from the way you shop, to the music you listen to, to the car you drive—why can't you customize your health care? Telemedicine options are a fantastic way for rural Pennsylvanians, working mothers, and those with jam-packed schedules to seek health care consultations that meet their needs. Through the Personal Option campaign, we can achieve better health care outcomes—so long as choice and flexibility are at the forefront of our advocacy.
Learn more and sign your name to our growing list of free-market health care supporters at PersonalOptionPA.com. Sign your name to our petition, get involved today, and help us pave the way for a customizable approach to care that puts you in the driver's seat.
This is Emily Greene, Deputy State Director with Americans for Prosperity-PA.