DeFoor Says PA Must Do More to Protect Pandemic Relief Funds from fraud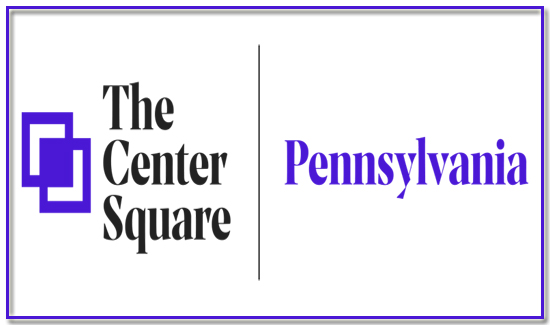 (The Center Square) – Pennsylvania Auditor General Timothy DeFoor said the state lacks enough protection for the $55 billion in pandemic relief its received.
"These are taxpayers' dollars," DeFoor said Thursday during a news conference in Harrisburg. "Once that money is out the door, it's gone."
DeFoor urged lawmakers to beef up security protections so that nothing is lost to fraud, waste or abuse.
"Pennsylvania did not win the lottery – these relief funds are our tax dollars," he said. "If the money is misused, it will be nearly impossible to get it back. Even if we could get it back, it would likely only be pennies on the dollar."
The $1.9 trillion American Rescue Plan passed by Congress in March sent $7.3 billion to Pennsylvania and another $6.2 billion to its local governments. DeFoor, however, is worried another security breach, such as the one that compromised the federal Paycheck Protection Program last year, will happen.
"There were not enough antifraud safeguards in place prior to the loans being awarded," he said. "With billions of dollars in new federal funds now on the way, we cannot afford to lose a single nickel to waste or abuse."
Fraudsters also targeted the state's Pandemic Unemployment Assistance program, state officials said. The Department of Labor & Industry said it recovered up to $800 million in stolen benefits.
The criminals often filed for compensation using personal information stolen from the dark web or "other less than palatable means," Labor Secretary Jennifer Berrier told lawmakers in April. Since May 2020, some 57,000 residents have returned checks or debit cards to the department that they say were sent in error. Officials also reversed 17,000 fraudulent direct deposits.
The department also contracts with ID.me to weed out instances of identity theft. Since October, more than 978,000 applicants have requested PUA benefits, but only 16% successfully verified their identity, Berrier said.
"Based on these numbers, it is presumed that nearly 84% of those claims were fraudulent," she said. "ID.me has been an effective tool in ensuring that PUA benefits are not paid to fraudsters, and L&I's fraud efforts have been recognized by the U.S. Department of Labor as a successful model for other state unemployment compensation programs."
The American Rescue Plan included provisions that required inspectors general and other antifraud officials to track the disbursement of COVID-19 stimulus money from the previous relief packages.
DeFoor said state lawmakers could step in to fill the gap and he's got the support of at least one in Sen. Kristin Phillips-Hill, R-Jacobus.
"Fraud is fraud and we need proper oversight, transparency and accountability for all of those funds," she said. "Just because these are one-time funds doesn't mean they should be misused or abused."
Phillips-Hill sponsored Senate Bill 250 earlier this year to tighten restrictions for state grant programs and implement a "claw back" provision for unspent state funds.
"Whether it comes from the federal or the state government, it all comes out of the taxpayer's wallet," she said.