Democrat Presidential Candidates Sprint to the Left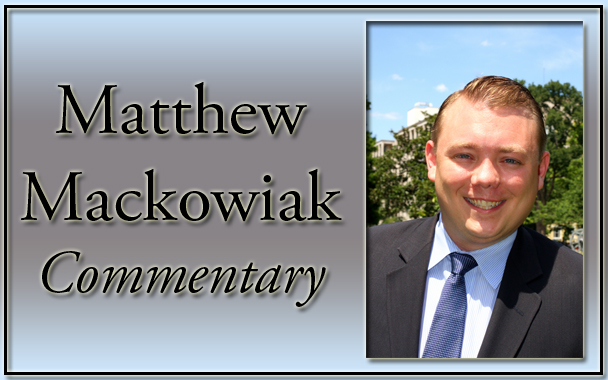 Every week, the Democratic presidential field grows.
Democrats clearly believe their party's nomination is worth having in 2020.
This will be the largest Democratic field ever and the race is beginning earlier, with greater intensity, than ever before.
The Democratic presidential primary is a race to the left. And it's looking like a sprint.
Former Starbucks CEO Howard Schultz is considering an independent bid for president on the basis that the Democratic nominee will be too extreme, creating a path down the middle for an independent candidate.
One way to think about the large Democratic field for president is "purists" and "pragmatists."
The early candidate announcements are full of purists.
Sen. Kamala D. Harris of California supports Medicare-for-all, a litmus test issue in the Democratic primary.
Sen. Cory A. Booker of New Jersey and Sen. Elizabeth Warren of Massachusetts have embraced tuition-free college and single-payer health care.
Four Democratic senators now running for president immediately endorsed the Green New Deal, championed by freshman Rep. Alexandria Ocasio-Cortez of New York.
Sen. Bernard Sanders, Vermont independent, calls himself a Democratic-socialist, and his platform, which was viewed as extreme just four years ago, is now firmly in the ideological center of the Democratic Party.
His run against the Democratic establishment in 2016 got further than many predicted. He won 23 Democratic primaries and caucuses (compared to 34 for Hillary Clinton) and earned more than 1,800 delegates.
Two potential Democratic candidates would be new entrants on the "pragmatists" side of the party: former Vice President Joseph R. Biden and former New York City Mayor Mike Bloomberg.
Mr. Biden and Mr. Bloomberg are hardly left-wing extremists. If either jumps in to the 2020 race, it will be because they believe they can make an electability argument to Democratic primary voters.
The purity test is being applied to every Democratic candidate. No quarter is given to candidates who embrace a moderate position on a major policy issue.
Primaries are about enthusiasm — and electability arguments are a terrible generator of enthusiasm in primaries.
As the Democratic presidential candidates move further to the left, it will make President Trump's path to re-election clearer.
Mr. Trump began to shape the contrast with his State of the Union address in this month, thundering that America will "never be a socialist country." As evidence of their acute dilemma, Democratic members of Congress in the audience did not know whether to applaud or not.
The Trump campaign wants to make the 2020 election a referendum on socialism, and Democrats are increasingly uncomfortable having to defend socialism.
No Democratic candidate wants to turn off primary voters early in a campaign. But the purity tests that all Democratic presidential candidates will face throughout the primary will be intense.
Will Democratic voters shift to prioritize electability in the primary?
A recent poll from Monmouth University found that 56 percent of Democrats prefer a stronger candidate against Mr. Trump, while just 33 percent said they prefer someone who aligns with them on issues.
Will Democratic primary voters in Iowa, New Hampshire and South Carolina vote with their heads or their hearts?
Democrats may make a grievous mistake this cycle.
They may believe that anyone can beat Mr. Trump. That's wishful thinking.
• Matt Mackowiak is president of Austin, Texas, and Washington, D.C.-based Potomac Strategy Group. He's a Republican consultant, a Bush administration and Bush-Cheney re-election campaign veteran and former press secretary to two U.S. senators.